Amanda Wright: Utah mom claims daughter Saige and other 6th-graders were offered extra credit to eat insects UTAH: A mother claims that a middle school in Utah's Nebo School District gave sixth-graders "disgusting" insects to consume as part of a class project on climate change last week, claiming that doing so would protect the environment from cows that were "killing the world." According to Amanda Wright, her 12-year-old daughter Saige Wright and other sixth graders were given extra credit as an incentive to consume the insects.
Regarding the March 7 assignment, the Spring Canyon Middle school said, "Middle schoolers loved the 'ewww' factor, many of them gave bugs a try (and even a few staff members!). Many thanks to our English teachers for creating fun and engaging lessons." The bugs were bought from a commercial site that is "safe for consumption," according to the district, as per Fox News.
READ MORE
20 blunders in 5 paragraphs: Virginia teachers union's error-riddled letter mocked
'What teachers wear should not be the focus': School teacher slammed for wearing 'attention-seeking' clothes HITS BACK at critics
What was the assignment?
Amanda Wright's daughter objected to the assignment of composing essays on why Americans should eat bugs. She asked the teacher if she could discuss an opposing viewpoint, to which the educator said no. The essay's topic was 'Why America Should Be Eating Bugs,' and students were told to advocate only a single viewpoint: that people should switch from using cows as their main source of protein to using insects instead because cows release methane that damages the ozone layer.
What did the teacher say?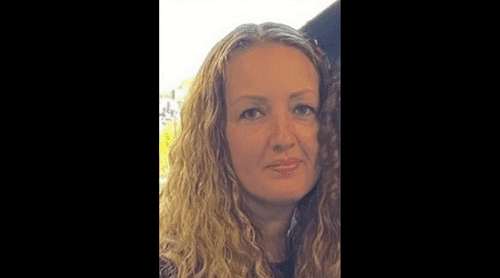 Amanda Wright reportedly said that her child had been subjected to "indoctrination," and she recorded a conversation with Kim Cutler, the essay's teacher, who said there is "only one right answer" when pushed about opposing viewpoints, as per Fox News. The instructor said to Saige that she cannot write a counterpoint in one recording. "How come we can't state our opinion on why Americans shouldn't be eating bugs?" Saige questioned Cutler. "Because we don't have any evidence to support it," Cutler answered.
'Americans should be eating bugs'
The Teacher further said, "There's only one right answer to this essay. And it's that Americans should be eating bugs. Everyone in the world is eating them, it's healthy for the environment and there's just, there's only one right answer." The student's mother complained to the school district and requested a meeting with Cutler, a language arts teacher, and Alison Hansen, the school principal. "[My daughter] wasn't given an option to give an argument," Wright stated in the meeting. "Well, the assignment was about finding facts to support," Hansen claimed. "All the evidence has suggested, that we probably should be eating bugs – it's good for the environment, etc. But I didn't know that that was an offensive topic to indicate," Cutler said, as per the audio recording obtained by Fox News.
What did Nebo School District say?
The task involving the bugs, according to a representative of the Nebo School District, was simply about "finding facts to support a claim," not about opinion. She went on to say that the assignment might not have been in line with the teacher's personal views. "When the teacher said there is only one right answer, she was referencing one particular article about this argumentative essay–not her own opinion," she stated.
'It is about finding facts versus opinions'
The student was reportedly given the option of a different topic after learning there was a serious problem with the chosen topic. The district claimed that awarding students additional credit for eating the bugs—which Saige claimed the "majority" of students did—was an "afterthought" and that there are numerous other ways for students to earn extra credit in the classroom. "Remember this particular assignment is about finding facts versus opinions to support writing an argumentative essay," she stated. "Our district, schools, and teachers do encourage parents and students to come to us with their concerns. We want to continue to be partners in the education of children."
The internet has quickly reacted with a user tweeting, "PARENTS...SUE HER." Another wrote, "Why are they poisoning children?" One person noted, "They're trying to prepare students to make the country like North Korea." Another said, "Fire the teacher?" said one user while another wrote, "Teachers job is to ready kids for the future. Not to brainwash them."
---
Why are they poisoning children?

— Cuddles with Koko🇺🇸 ❤🐱 (@FaithLDavis) March 16, 2023
---
---
They're trying to prepare students to make the country like North Korea

— DAVO OLSON (@davoolson) March 16, 2023
---
---
Teachers job is to ready kids for the future. Not to brainwash them.🇺🇸👍

— 1952SimpleMan (@1952SimpleMan) March 16, 2023
---
This article contains remarks made on the Internet by individual people and organizations. MEAWW cannot confirm them independently and does not support claims or opinions being made online.
Share this article:
Amanda Wright: Mom says daughter Saige and other 6th graders were offered extra credit to eat bugs