Nickelodeon recently decided to terminate their contract with Dan Schneider. Schneider who created a media empire thanks to his involvement with the network since the early 2000s was reportedly asked to leave the network with a $7million payout. His departure comes as a shock to many.
Why was such a prolific writer, creator and producer given the boot from a network that gained a lot of its viewers thanks to the popularity of his shows?
Dan's production company, Schneider's Bakery, helped create iconic Nickelodeon shows such as 'All That', 'Drake & Josh', 'The Amanda Show', the very popular 'iCarly', as well as 'Sam & Cat'.
But along with all his success, for years Schneider had been under a cloud of suspicion over the treatment of some younger stars of his shows.
With the news of his departure hitting the internet, many fans started speculating over this by mentioning actress Amanda Bynes, and questioning whether he was responsible for her breakdown later in life.
Amanda Bynes was Dan's little star. Her unique acting talent on 'All That' landed her an independent show, 'The Amanda Show' which aired between 1999-2002. The actress went on to star in multiple movies like 'Big Fat Liar' which was produced by Dan, 'What a Girl Wants', 'She's the Man' and 'Sydney White'. After her appearance in 2010's 'Easy A', Amanda took an acting hiatus.
In 2012, the actress landed herself in trouble with the law. Amanda was charged with a DUI, which was subsequently followed by several hit-and-runs. Amanda followed these stunts by posting a series of salacious tweets that garnered widespread media attention. In 2013, she was arrested and put on a 72-hour hold for mental evaluation after she attempted to start a small fire in someone's driveway.
It seems Amanda wasn't the only one. The rumors of his untowardly behavior as well as short temperament with young actresses was an open secret. Over the years, many fans have voiced their suspicion of the network executive's creepy behavior towards his young female stars.
Their doubts were constantly reinforced by a growing number of people pointing out how some of his shows often over-sexualized young, teenage actresses. The best example being Ariana Grande in iCarly.
But that was not the only giveaway. Dan's writing style made very obvious sexual innuendos, the results of which gave viewers some truly uncomfortable television moments. The jokes were made on shows that targeted a young, teenage audience. How has it flown so below the radar?
Some may argue that the jokes were silly comments that took on a whole new meaning under increased scrutiny. But the proof is in the pudding. Dan had young, and let's not forget to mention, under aged actresses acting very suggestively for the camera.
Many have been theorizing that the actresses under Dan's creepy wings have constantly been crying out for help. The most prolific being Jennette McCurdy.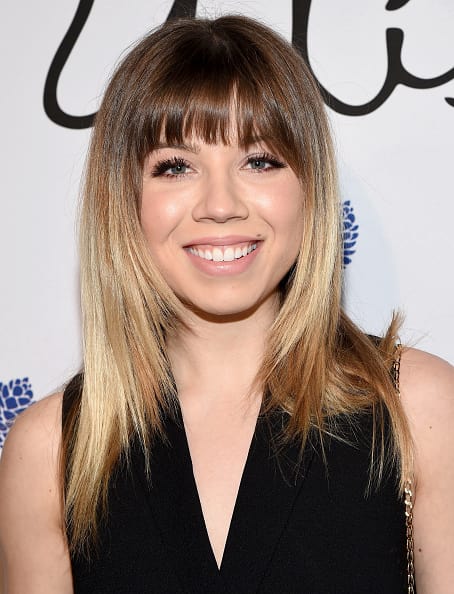 McCurdy's fans were alarmed when the actress posted a Vine in which she looked like a complete wreck, leading people to believe that it was a cry for help.
Fans have also pointed how the producer had a strange obsession with feet, often fixating on his actresses' toes.
Another thing worth mentioning is Dan's descriptions of the young actresses he works with. Did we mention the way he talks about them as well?
The evidence seems to pile on. With other Nickelodeon producers and show creators being accused of sexual assault, it only increases our doubt.
With fans bringing up the topic, and Dan no longer in a powerful position he was in, maybe we will soon have an answer whether he was responsible for Amanda Bynes's breakdown?
Only time and the victim can tell.