'All in the Family': Jamie Foxx breaks character after he hilariously fumbles on Live TV Live TV is not an easy accomplishment, even for award-winning actors.
On Wednesday night, during ABC's broadcast of 'Live in Front of a Studio Audience: Norman Lear's All in the Family and The Jeffersons', that was hosted by Lear and Jimmy Kimmel, Oscar award winner Jamie Foxx who played the role of George Jefferson made a noticeable flub with one of his lines. For the special live performance, Foxx was joined by Woody Harrelson as Archie Bunker, Marisa Tomei as Edith Bunker, Wanda Sykes as Weezy Jefferson, Ellie Kemper as Gloria Stivic, Anthony Anderson as Uncle Henry and Ike Barinholtz as Mike "Meathead" Stivic.
Audiences were treated to a break in the act when Foxx's Jefferson was talking to Anthony Anderson's Uncle Henry and he was supposed to say, "Ever since I was a little boy, I would always beg my mother for a little brother — but you know, we were broke, so all we could afford was you."
But Foxx fumbled on delivering the final phrase quite a few times and then looked towards his other cast members and said, "It's live. It's live — people at home thinking their TV is messed up."
The reaction of the rest of the cast to this flub was hilarious as well, with Tomei and Kemper visibly laughing and smiling at Foxx's goof up on live television. Barinholtz covered his mouth with his hand to hide the giggles, while Harrelson had to turn around to compose himself.
Talking about the re-creation of ABC's 'Live in Front of a Studio Audience: Norman Lear's All in the Family and The Jeffersons', Norman Lear the producer of the two shows said, "I'll tell you, seriously, the most amazing thing is listening to these two shows where we agreed word for word — we would not change a word, and nothing has been changed, and I can't believe how relevant it is to this moment," reports Deadline.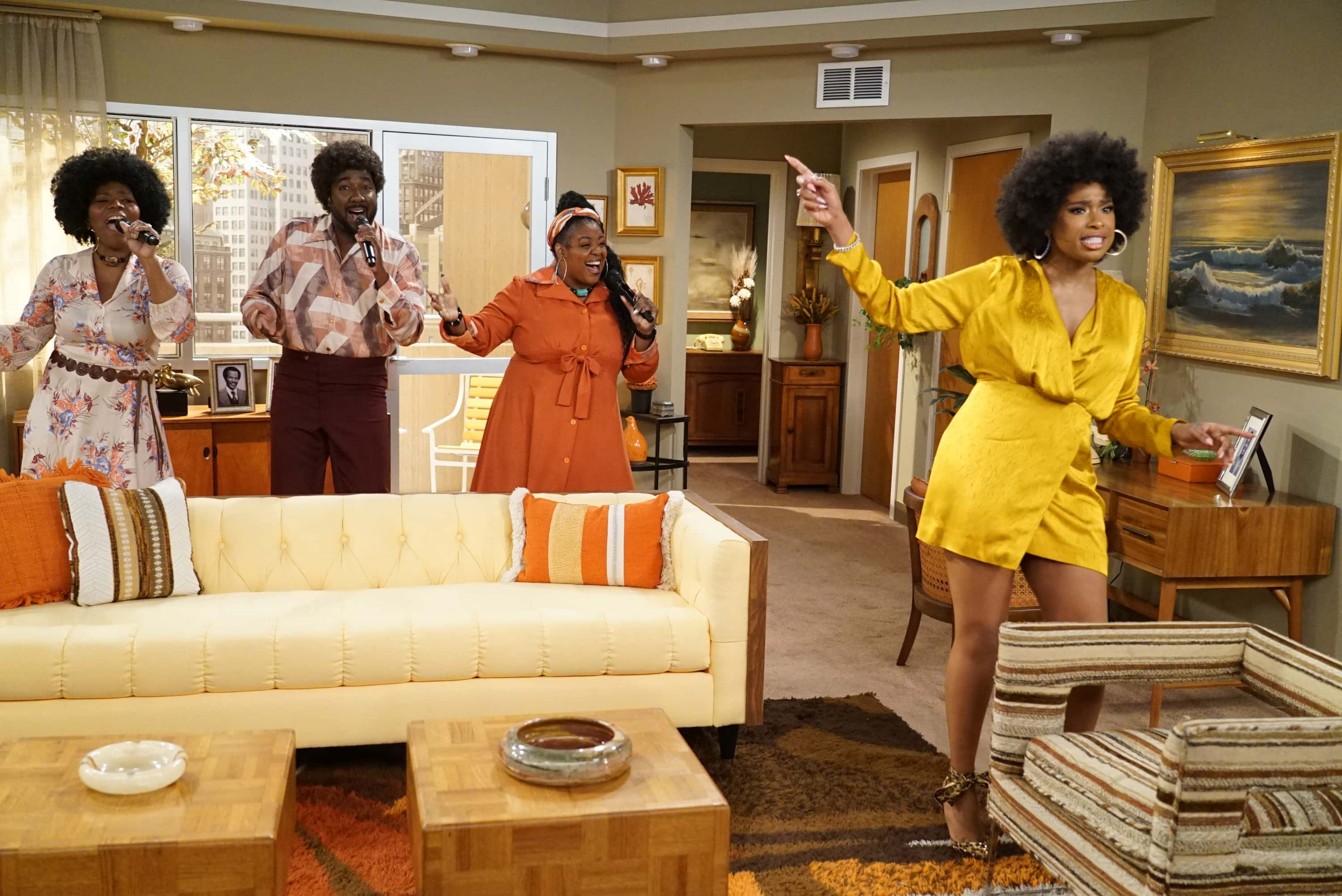 After having hectic 12-hour days and two full dress rehearsals audiences got to see the series which also stars Kerry Washington, Will Ferrell, Stephen Tobolowsky, Jovan Adepo, Sean Hayes and Amber Stevens West.
Apart from the fumble, viewers also got to witness Oscar- and Grammy-winning actress and singer Jennifer Hudson make a surprise performance on the live broadcast of the tribute. Though she was not previously announced, Hudson surprised the studio and home audience with her rendition of The Jeffersons' theme song "Movin' On Up."
If you have an entertainment scoop or a story for us, please reach out to us on (323) 421-7515.