'All American' Season 2 Episode 2 Review: Family secrets spill out while music and football remain the only unifying factors The review contains spoilers for 'All American' Season 2 Episode 2 'Speak Ya Clout'
Music and football are the two passions that step up in the second episode titled 'Speak Ya Clout'. However, there is a heap of trouble that has befallen our characters' lives.
The episode begins with Coop (Bre-Z) trying to find her voice as she makes new tunes. She also faces an identity crisis after coming out of the closet about her relationship with Patience (Chelsea Tavares).
Spencer James (Daniel Ezra) is in two minds and ignores all the calls from his father Corey (Chad L. Coleman). Torn between where to play football, he confesses his fears and dilemma to Olivia Baker (Samantha Logan) and tells her how his dad has asked him to join the team in South Crenshaw.
His girlfriend, Layla (Greta Onieogou), finds out about Spencer's dad's offer when Olivia accidentally mentions it to her and the two have a tussle over it.
As if that wasn't enough, he soon finds out there is a new quarterback player from Nevada in his dad's team. He is so upset that it affects his performance as his "head" is not in the game.
Layla, meanwhile, is struggling with her daddy's absence from her life but she tells no one and even lies about it to Spencer. Her mental struggles only worsen after she finds out Spencer hid an important fact about his life from her.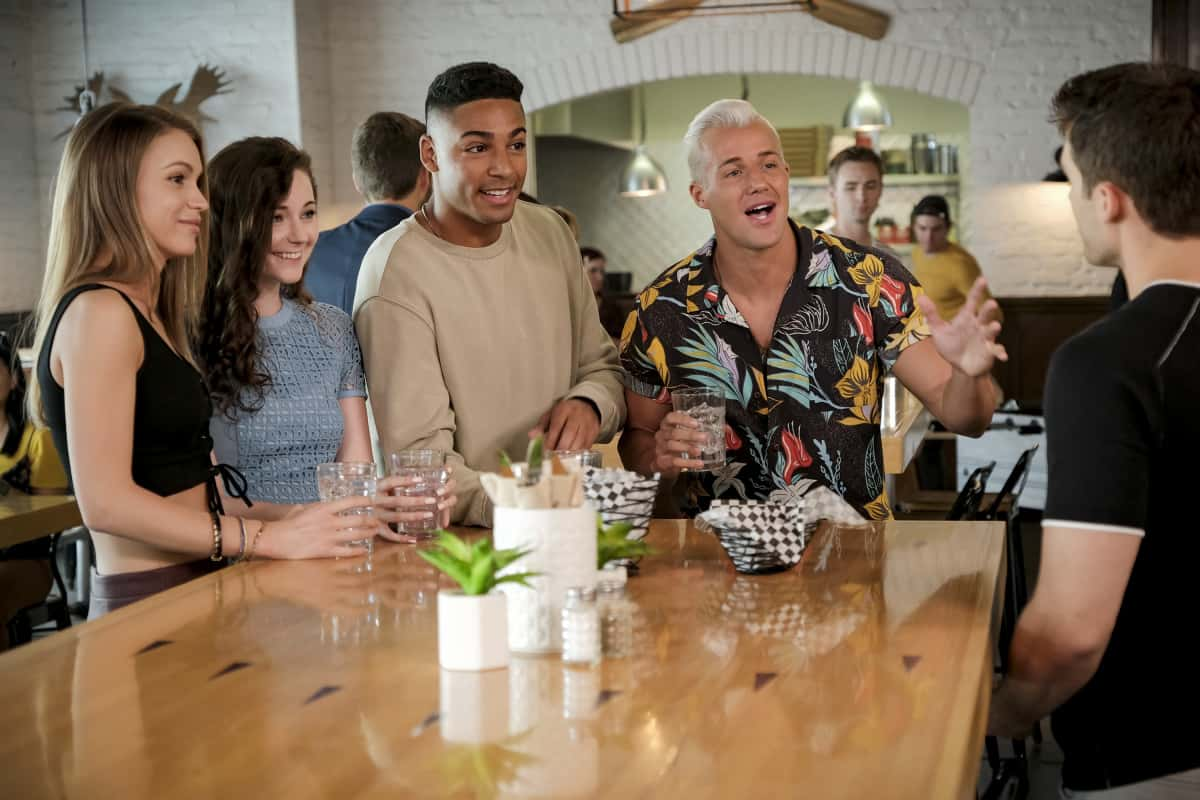 After Coach Billy Baker (Taye Diggs) quits, the team starts losing their concentration. Ticked off after his father's exit, Jordan (Michael Evans Behling) tries to mess things up by creating a ruckus with his friends at a bar and even misses the "optional" practice with his friends.
He gets into trouble with the cops and his mom has to come to get him. Billy also comes to the spot and that's when Billy and Laura (Monét Mazur) come face-to-face again. Later, Jordan's mom tells him he is grounded.
The big blow comes when Spencer finds out that the new player Darnell (Da'Vinchi) is actually his father's girlfriend's son. When Corey tries to explain his stand with Darnell, a heartbroken Spencer says, "You raised him as his son while your own was left fatherless."
"I always wondered why you never missed your family. Now I know. You didn't miss us. You replaced us," he tells him. Grace (Karimah Westbrook) intervenes between the father-son duo: "Corey, it's time for you to do what you do best. Leave."
Coop's mother is charmed to see her daughter taking a keen interest in music again. Music may bridge the gap between her and her mother. When Coop talks about her struggle with penning down lyrics, her mom says, "The words don't really matter. People only care about the music and how it makes them feel."
When Coop asks if Patience can come to help her out at home, she makes an excuse about her church group visiting her. Later, Patience sends Coop a voice message which gives her a cue for her song.
When she makes her mom listen to it, her mom tells her, "I guess words really do matter. I can't promise this will be easy but I promise I am going to try hard."
After looking at his team's downfall, Baker comes back as the coach, motivates his team and tells them that the practice begins from the next day and it is not optional. He also tries to talk to his son, but he snubs him off by saying, "Save your speeches for the team."
However, Baker makes an effort again and tells Jordan: "My father made a lot of mistakes. So have I. But you are not one of them. You can push me as far as you want. But I ain't going away."
Layla finally tells Spencer about her father and how she lied to him about it. With all the problems circling around, the next episode might be a tad bit messy.
However, if the passion lies in the right place, one can climb any mountain. The episode brings more unsure decisions and family secrets to the fore and shows how family problems can interfere with a student's mindset.
The performances are on-point and the cinematography is brilliant. The rap songs only uplift the mood and raise the bar of the episode. As the season progresses, Spencer and Coop might show how their talent makes them shine despite all the chaos.
Share this article:
all american season 2 episode 2 speak ya clout review daniel ezra football music family secrets