Where is Alina Kabaeva? Vladimir Putin's rumored girlfriend said to have given birth to twins Olympic gold medalist and former rhythmic gymnast Alina Kabaeva is rumored to be Vladimir Putin's longtime girlfriend. As per reports, the 38-year-old gave birth to twin boys in April 2019 who were reportedly fathered by Putin. Reports stated that the entire VIP fourth floor of the Kulakov Research Centre was cleared to accommodate the former gymnast.
But Kabaeva completely vanished from the public eye after rumors of her giving birth to Putin's twins came out. Two-and-a-half years after she was last seen in public, she made a public statement in 2021 via the Russian Gymnastics Federation by sending out support to the Russian women's gymnastics team.
READ MORE
Vladmir Putin, 66, admits he will 'soon' marry his 35-year-old 'longtime girlfriend'
Who is Vladimir Putin's girlfriend Alina Kabaeva? How Russian president found love with gymnast 30 years his junior
"I am very glad that we have all returned to the life we used to have, with training, competitions, tournaments and the Olympic Games. I know that every one of you has worked and trained hard and that now you are ready and set to win for your country, for those who support you. At this long-awaited and exciting moment, I want you to know that you are loved, supported, that people believe in you. I will be praying for you and will be watching the competitions," read her statement. Kabaeva concluded by quoting Russian general Alexander Suvorov, "Pray to God as this is where victory comes from. God is our general, God leads us. He didn't lose a single battle."
Kabaeva was first linked to Putin in 2008 after the Moscow Korrespondent, owned by Putin's former KGB spy colleague Alexander Lebedev, revealed their alleged relationship. Putin was still married to his wife Lyudmila at the time. In 2013, Putin and Lyudmila announced that their marriage was over, while in 2014, it was confirmed that their divorce had been finalized. Regarding the divorce, Putin had said, "It was a joint decision: we hardly see each other, each of us has our own life."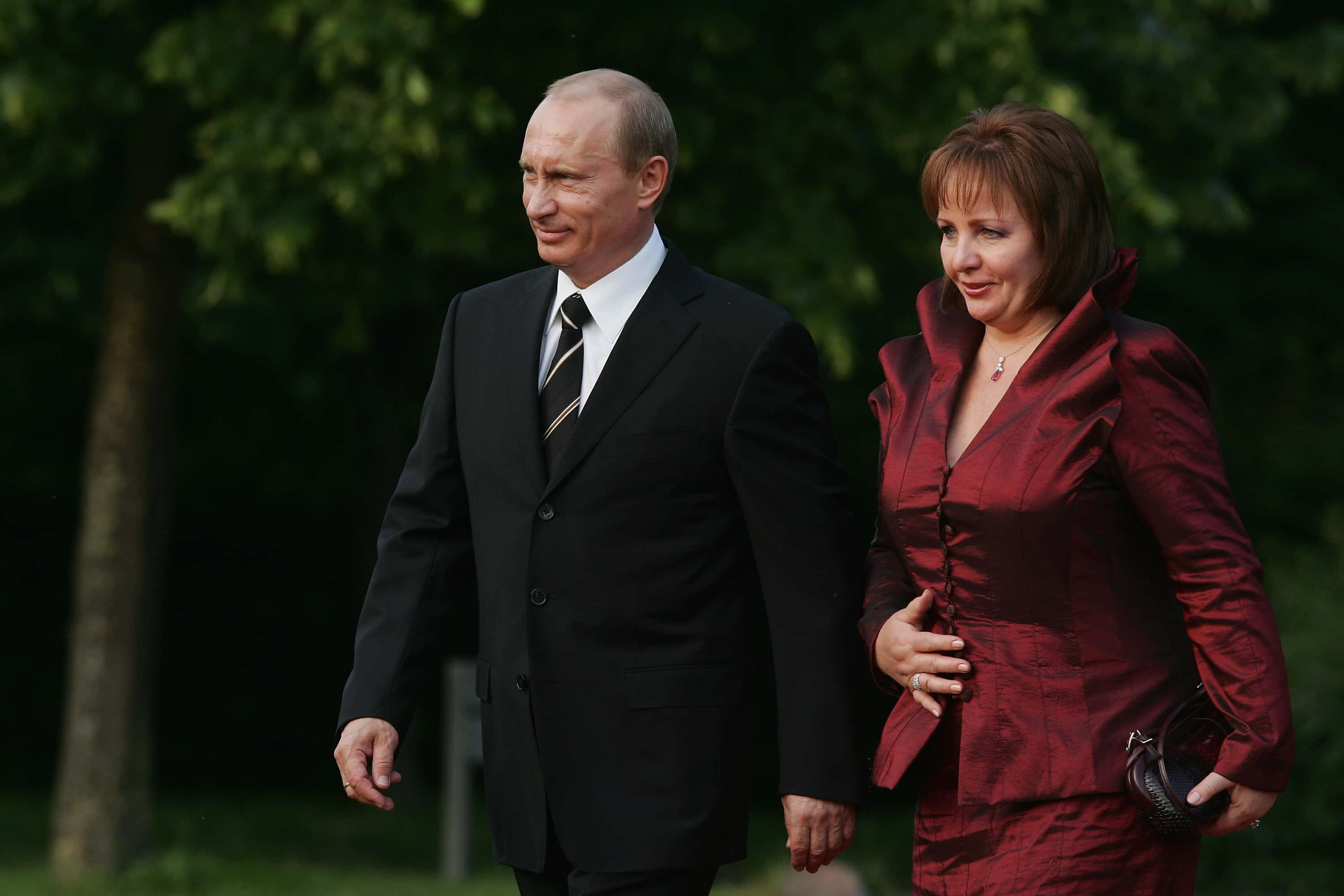 Although Kabaeva and Putin never openly acknowledged their relationship, Kabaeva was spotted wearing a ring on her wedding finger in 2016, which she attempted to hide from the cameras. Russian newspaper Moskovsky Komsomolets reported the story of the birth of Kabaeva and Putin's twins, but later deleted it and wiped all mentions of the claims. There have also been reports of Kabaeva giving birth to Putin's third daughter in 2015. Putin has previously said, "I have a private life in which I do not permit interference. It must be respected." He also mentioned "those who with their snotty noses and erotic fantasies prowl into others' lives."
"Putin is an intensely private man - he has been hiding his two adult daughters under fake IDs for years. Even now, though he talks about them occasionally, he never names them. If Alina gave birth to his children, her hiding away might be one of the strongest hints pointing to this. He is obsessive about the security of his family," a source told The Sun.
Who is Alina Kabaeva?
Alina Kabaeva is a Russian politician, media manager, and retired rhythmic gymnast born on May 12, 1983, in Uzbekistan. Her father Marat Kabayev was a professional football player. At the age of three, Kabaeva followed in her father's footsteps and became a rising star in rhythmic gymnastics. She has 2 Olympic medals, 14 World Championship medals, and 21 European Championship medals. She also won gold at the 2004 Athens Games and bronze in 2000 in Sydney.

Kabaeva has been a member of the Public Chamber of Russia since 2005. She has also been the chairwoman of the Public Council of the National Media Group since February 2008. Between 2007 and 2014, Kabaeva was a Member of the Russian Parliament, representing the United Russia party. In September 2014, she resigned and accepted the position of chair of the board of directors of the National Media Group, the largest Russian media conglomerate.