Alibaba's Jack Ma urges employees to have sex at least six times a week, says 'duration is the key' Jack Ma, the founder and chairman of international e-commerce giant Alibaba, drew backlash after publicly advising his newlywed employees to engage in sexual intercourse at least six times a week.
China's richest man was addressing employees at his company's mass wedding ceremony, which takes place annually on "Ali Day" on May 10 at Alibaba's headquarters in Hangzhou, east China, Daily Mail reports.
"At work, we emphasize the spirit of 996. In life, we should follow 669," Ma said. According to the report, his remarks were a play on the firm's controversial 996 work schedule, which dictates staff to work 12-hour shifts between 9 am to 9 pm six days a week.
Speaking directly to 102 couples dressed in wedding gowns and suits at the ceremony, Ma explained the meaning of "669".
"What is 669? Six days, six times, with duration being the key," he said. The word "nine" in Chinese is reportedly a homophone with the word for "long."
While the quote was posted as a joke to Alibaba's official page on Weibo accompanied with a winking emoticon, it did not go down well with several users on social media.
"Making a lewd joke in public and notoriously promoting it — are you being responsible to minors? Thumbs down this time," one commented. While another wrote, "This is just revolting."
The 54-year-old founder, who was the officiant at the ceremony, also pushed the newly married couples to make as many babies as possible, saying children were a better investment than property. "The first KPI of marriage is to have results. There must be products. What is the product? Have children," Ma said. "Marriage is not for the purpose of accumulating wealth, not for buying a house, not for buying a car, but for having a child together."
Birth rates in China are dwindling amidst increasing pressure on the country's now-slowing economy.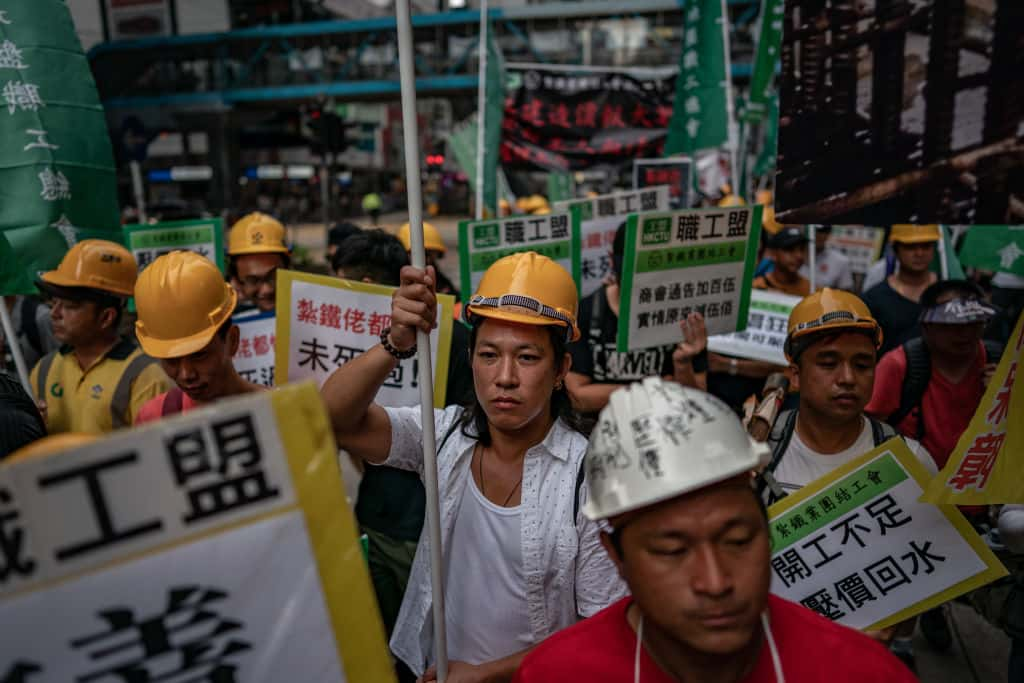 In 2018, the number of babies born in China fell by two million to 15.23 million. This is the lowest birth rate since 1961 despite the state relaxing its one-child policy mandate in 2016.
That said, quite a few young couples have chosen not to procreate owing to concerns over access to high-quality education and the rising prices of real estate.
Ma co-founded Alibaba in 1991 and went on to become China's richest man. The former English teacher said he and early employees at the firm were used to working long hours. He called long hours a "huge blessing" while defending the Chinese work philosophy of 996 last month.
"Many companies and many people don't have the opportunity to work 996. If you don't work 996 when you are young, when can you ever work 996?" he said. "Let me ask everyone, if you don't put out more time and energy than others, how can you achieve the success you want?" he questioned.
According to China's Labor Law, the average work hours for employees cannot exceed 40 hours a week.