Alanis Morissette claims 'almost every woman in the music industry has been assaulted, harassed, raped' Singer Alanis Morissette has claimed that "nearly every woman" in the music industry has been raped, assaulted, or sexually harassed, as she urged women to stand up for themselves more. Reflecting on her decades-long career, the Canadian singer made the remarks while talking about the #MeToo movement in the music industry during an interview with the Sunday Times.
She said that female rage which she famously exhibited in her breakthrough record 'Jagged Little Pill' -- a tour to celebrate its 25th anniversary is scheduled in June -- is needed now more than ever.
"Female rage gets such a bad rap, but it's part of being human," Morissette told the paper. "Not punching someone in the face, but anger channeled into activism or — heaven forbid — raising your voice, or saying no, or protecting your kids, or being a feminist."
She was not afraid to call out the stigma behind women "waiting" to open up about being abused. Morissette has always been vocal about being sexually abused, starting at the age of three, after which she continued to be subjected to exploitation and financial undermining during her career.
"First of all, they didn't wait," Morissette continued. "Second, they face the threat of losing their job, reputation, or not being believed. At best, it's swept under the rug; at worst, you are admonished or fired."
Although the singer did not identify just who it was that abused her, she did mention that "unsolicited feedback is a form of violence against women."
She went on to add that while it seemed like the anti-sexual abuse movements like "Me Too" and "Times Up" were at its peak last year because a wave of women in Hollywood came forward with stories of their abusers, the movement was yet to reach the music industry.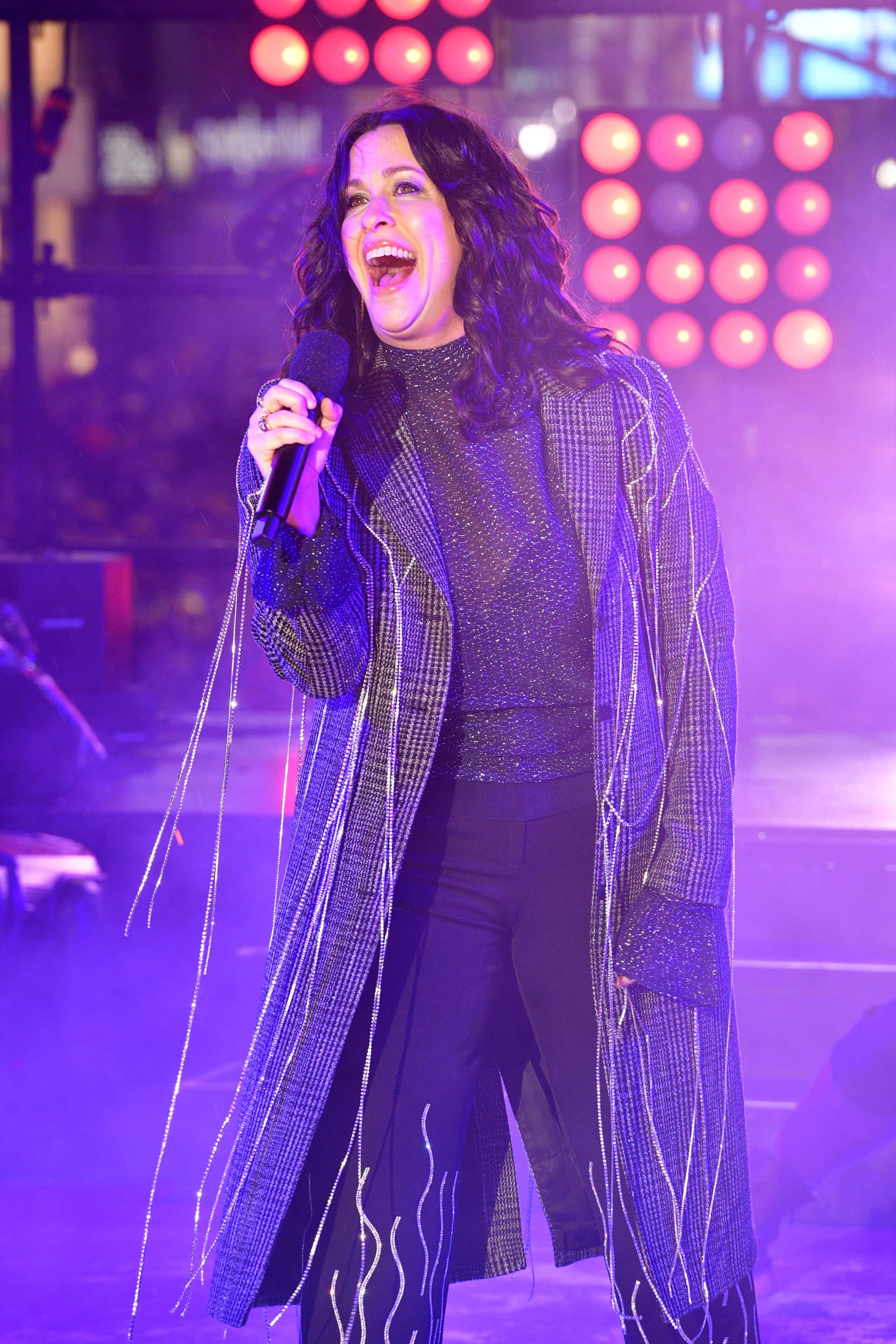 "It hasn't even begun in the music industry. Almost every woman in the music industry has been assaulted, harassed, raped. It's ubiquitous — more in music, even, than film. What, sex, drugs, and rock'n'roll? By definition, it's crass, sweaty, and aggressive. But it's only a matter of time before it has its own explosion of stories," the "Ironic" singer told the paper.
She added that she would like to "take away the normalization" of the abuse, "And the structures that allow it."
Morissette's ninth album, 'Such Pretty Forks in the Road', was originally set to release on May 1 but the date has been postponed until Fall due to the coronavirus pandemic.
Morissette announced that she was pregnant with her third child at 44 in February. She took to social media to make the announcement along with a picture of her new baby bump where she seemed to be five months along. "So much NEWness..." she captioned the picture.
The singer is already a mother to one-year-old daughter Onyx and eight-year-old son Ever whom she had with her husband Mario Treadway.
In 2016, she revealed to biography.com that being a mother has changed her life in many unexpected ways and said, "My manager said to me at one point many years ago, 'Your life's going to change when your baby is born – but only forever.' I have discovered the virtues of coffee, truly. Coffee has become very helpful in that I'm sleeping a lot less."
Share this article:
Alanis Morissette claims nearly every woman music industry raped assaulted sexually harassed