Aiden McCarthy: Over $1M raised via GoFundMe for boy, 2, orphaned in Highland Park shooting CHICAGO, ILLINOIS: A GoFundMe set up after a two-year-old boy was orphaned in the Highland Park massacre, has been rapidly raising money. Several people have come together to help Aiden McCarthy, who lost his parents, Irina and Kevin McCarthy, when a gunman opened fire during the Fourth of July parade. Aiden has been placed in the care of his grandparents, Misha and Nina Levebeg.
Aiden, found bloodied and alone during the Highland Park shooting on Monday, July 4, was lifted from underneath his father, who was shot when gunman Robert Crimo opened fire. Lauren Silva, 38, of Deerfield, and her boyfriend found Aiden after they heard gunshots while heading to Walker Bros restaurant for breakfast.
READ MORE
Who is Robert Crimo III? Highland Park shooter who killed 6 people uploaded SICK manifesto planning attack
Robert Crimo's net worth: Highland Park shooter also went by Awake the rapper and had a Twitter fan page
Silva told The Daily Beast that "he kept asking if mom and dad are going to come back soon." In the aftermath of the shooting, Silva handed the boy off to a family that was also inside the garage at the time. They took the boy to a hospital and eventually handed him over to the police, following which he was reunited with his grandparents. Silva said that she is still holding on to the memory of the "kid's face and his touch and the sound of his voice." "I feel like I want to hold on to, like, a little bit of emotion that I feel—which is telling that boy that his dad was going to come back," she had said.
The GoFundMe page, organized by Irina Colon, says, "In the aftermath of the Highland Park, IL shootings on July 4, the North Shore community rallied to help a boy who we knew nothing about. We took him to safety under tragic circumstances, came together to locate his grandparents, and prayed for the safety of his family."
"Sadly, I need to share his name…Aiden McCarthy. And he needs more of our help. His parents Irina & Kevin were killed during the July 4 shooting. At two years old, Aiden is left in the unthinkable position; to grow up without his parents," the page adds. "Aiden will be cared for by his loving family and he will have a long road ahead to heal, find stability, and ultimately navigate life as an orphan. He is surrounded by a community of friends and extended family that will embrace him with love, and any means available to ensure he has everything he needs as he grows. On behalf of his family, and with their permission, I am establishing this fundraiser to support him and the caregivers who will be tasked with raising, caring for, and supporting Aiden as he and his support system embark on this unexpected journey." At the time of writing this article, $1,792,370 had been raised out of the $500,000 goal.
The death toll in the Highland Park shooting has risen to seven after another victim succumbed to his injuries in the hospital. Six of the seven victims have been identified, including Steve Straus, 88; Katherine Goldstein, 64; Jacki Sondheim, 63; Nicholas Toledo Zaragoza, 78; and husband and wife Irina and Kevin McCarthy, 35 and 37.
Highland Park shooter Robert Crimo has been charged with seven counts of first-degree murder for a "premeditated and calculated attack", prosecutors said. Robert E "Bobby" Crimo III faces life in jail. He has been charged with seven murder counts, one for each of the victims he shot dead on Monday's Fourth of July parade, Lake County State's Attorney Eric Rinehart confirmed. If Crimo is convicted, the seven murder counts carry a mandatory life sentence without the possibility of parole. "In the courtroom, we will seek the maximum sentence against this offender. Not because we seek vengeance, but because justice and the healing process demand it," Rinehart said.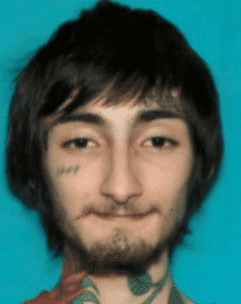 Crimo is reportedly scheduled to be arraigned at Lake County Courthouse Wednesday morning, July 6. Rinehart confirmed that he will ask the judge to hold Primo without the possibility of bail.