'It's okay to speak about it': Actress Frida Farrell channels her own harrowing sex trafficking experience into empowering film Years before the #MeToo movement even reached its peak, actress Frida Farrell decided to tell her tale of torment to the whole world through a film — written, starred and produced by her. Farrell — as a 22-year-old young actor and model — was held against her will in an apartment in London and was sold as a sex slave to many men, who routinely raped her for three days, before she found a chance to break free.
Now, 16 years after living the horrific nightmare, she is ready to introduce her award-winning film to the world, not as a product of terror, but as a medium of inspiration for others to speak out about their trauma. "It happened, it's not your fault and it's okay to speak about it. That's the first step in healing," the actress told Meaww, referring to how her film, 'Apartment 407' — previously released as 'Selling Isobel' — resonates with the #MeToo era. "I didn't talk about it (her kidnapping) for ten years because I was too embarrassed. I was too scared. I thought people are going to judge me, they are going to pity me, and I don't want that. Because I'm not a victim – I'm a survivor."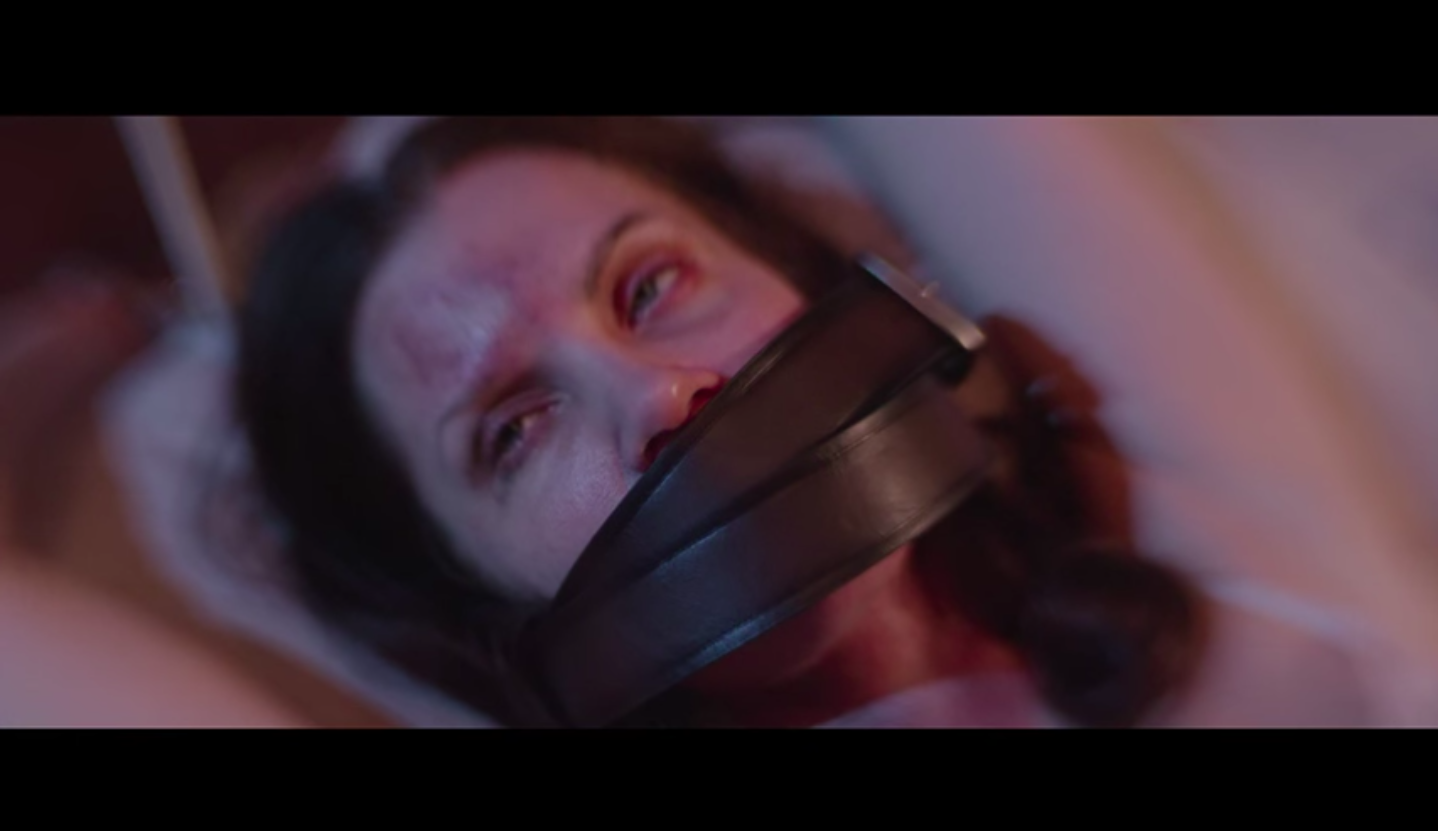 'Apartment 407' draws on Farrell's own experiences and tells the story of Isobel, a young mother whose life upends when she meets a charming stranger, who offers her a modeling assignment. Positive about the offer, Isobel walks into Apartment 407 in a rather forlorn building and that is when her days-long ordeal begins as she is kidnapped and sold into the sex trade. The film centers around Isobel's endeavor to escape the horror
Farrell, in real life, after three days of hell, fortunately escaped when her abductor mistakenly left the door unlocked as he went to collect more clients. At first, she thought the abductor — named Peter — was trying to test her, but when she realized he had really gone, she mustered up all her courage and ran out of the apartment, ran out of the building, ran for blocks in the dark until she was certain he wasn't following her.
"It was a fight or flight moment for me," Farrell said of the crucial moment. "It wasn't even a decision that I sat and thought about, it was an opportunity that was given to me and I had to grab it within a second. When you know when your life is at risk, you never think about it, you just do it."
Farrell, however, never got justice. Despite reporting the incident to police officials, Peter was never found. It was revealed during the investigation he had used a fake number on his business card and had paid for the apartment in a rent-by-the-week scheme, which is nearly untraceable. Farrell, to this day, doesn't know whether her perpetrators were ever arrested for their crime.
On asking what would be justice for her, Farrell said: "It depends on what your belief system is. You know, an eye for an eye. But I don't wish that nightmare upon anyone. I think justice would be that they are caught and given enough amount of time in jail for the misery they caused someone. And I am sure, I am not the only girl they did this to. These men need to be put away, that's really it. That would be my justice. But it's hard, because there were so many others involved, when you catch one, the other tens or hundreds are still out there. It's so hard."
For Farrell, the film is her own way of getting rid of the demons that have haunted her over the last 16 years and at looking ahead at what she can do to spread awareness about such atrocities. "I didn't tell my parents what happened. I was still so embarrassed about it, I just pretended it never happened," she said. "But I'm trying to think ahead now. I've felt bad long enough and I think it's time to think forward and change things. You go over things for years, what could I have done different, why didn't I do this?".
The actress said she would like to take her project to as many institutions as she can, particularly to younger women, and talk about the issue. Farrell added she realizes she alone can not abolish sex-trafficking, but she would be content if her film even contributes a little bit to spreading awareness about it.
"I would like to take the movie to schools and tour the country and take it to colleges and just talk about the issue, to show how nobody knows about it and how you can avoid it. That would be me playing my part in eliminating sex-trafficking crimes. The whole thing is like climbing the K2 with no equipment, but if I can eliminate a few then at least I can help in some way," Farrell said.
She added that through this film, she wants to make young women aware that sex-trafficking — which is the fastest growing criminal business in the world — is not just restricted to Eastern Europe, and if it can happen to her in broad daylight in London then "it can happen to anyone, anywhere."
Share this article:
Actress Frida Farrell channels own torment empowering film Selling Isobel Apartment 407