Heather Locklear placed on 5150 hold after she allegedly beat up her boyfriend following a mental breakdown
The troubled actress was most recently arrested in June when she reportedly drowned a bottle of tequila and crashed her car into a pylon on the grounds of her California home According to a recent update, actress Heather Locklear has been placed on a 5150 psychiatric hold after she allegedly beat up her boyfriend and threw him out of the house on Sunday, a source close to her family revealed. The involuntary hold essentially means that Locklear could be detained at the hospital for up to 72 hours for evaluation and treatment.
News of the 'Dynasty' actress comes months after her series of rehab stints this summer, along with a string of arrests over incidents majorly involving alcohol and domestic violence. However, it is still a developing story at this point.
The troubled actress was most recently arrested in the month of June when she reportedly drowned a bottle of tequila and crashed her car into a pylon on the grounds of her California home. When cops came to calm her down, Locklear then attacked the policemen, due to which she was arrested and booked into Ventura County Jail on police battery charges.
Although she was released the next day, Locklear was rushed to the hospital a little over six hours later after allegedly taking an overdose. The actress was then placed on a 5250 psychiatric hold, which lasts for up to 14 days and includes a five-day detox as well as mental evaluation.
Locklear's hospital visit came at the heels of her being cuffed and taken to hospital after she choked her mother Diane and threatened to shoot herself. "Heather is hitting rock bottom and her daughter (Ava Elizabeth Sambora) and other family members are seriously concerned for her health and well-being. It breaks her daughter's heart that Heather has been in so much trouble recently, and Ava has been pleading with her mom to get help," a source close to the actress said at the time.
"Her recent troubles with the law is not who Heather is nor who she wants to be. Heather is a nice, sweet, kind, and generous person who feels she has hit her final rough patch. She is ready for some major life changes. It seems her last trip to jail was a real wake up call for her because she feels miserable, is sincerely sorry, and ready to do things differently. She feels demoralized and never wants to do go through that ever again," the insider added.
She was previously in the news for threatening to shoot her own self, after which she was placed on an involuntary psychiatric hold when she was allegedly accused of choking her mom and attacking her dad. The 'Melrose Place' star was admitted into the hospital for evaluation after one of her family members called 911 and said that they were concerned about her behavior.
A law enforcement spokesperson told the website that Heather was acting "erratically" and that "she was trying to find a gun to shoot herself". Later, she was taken to a local hospital and the incident has been reported to be "only medical, nothing criminal".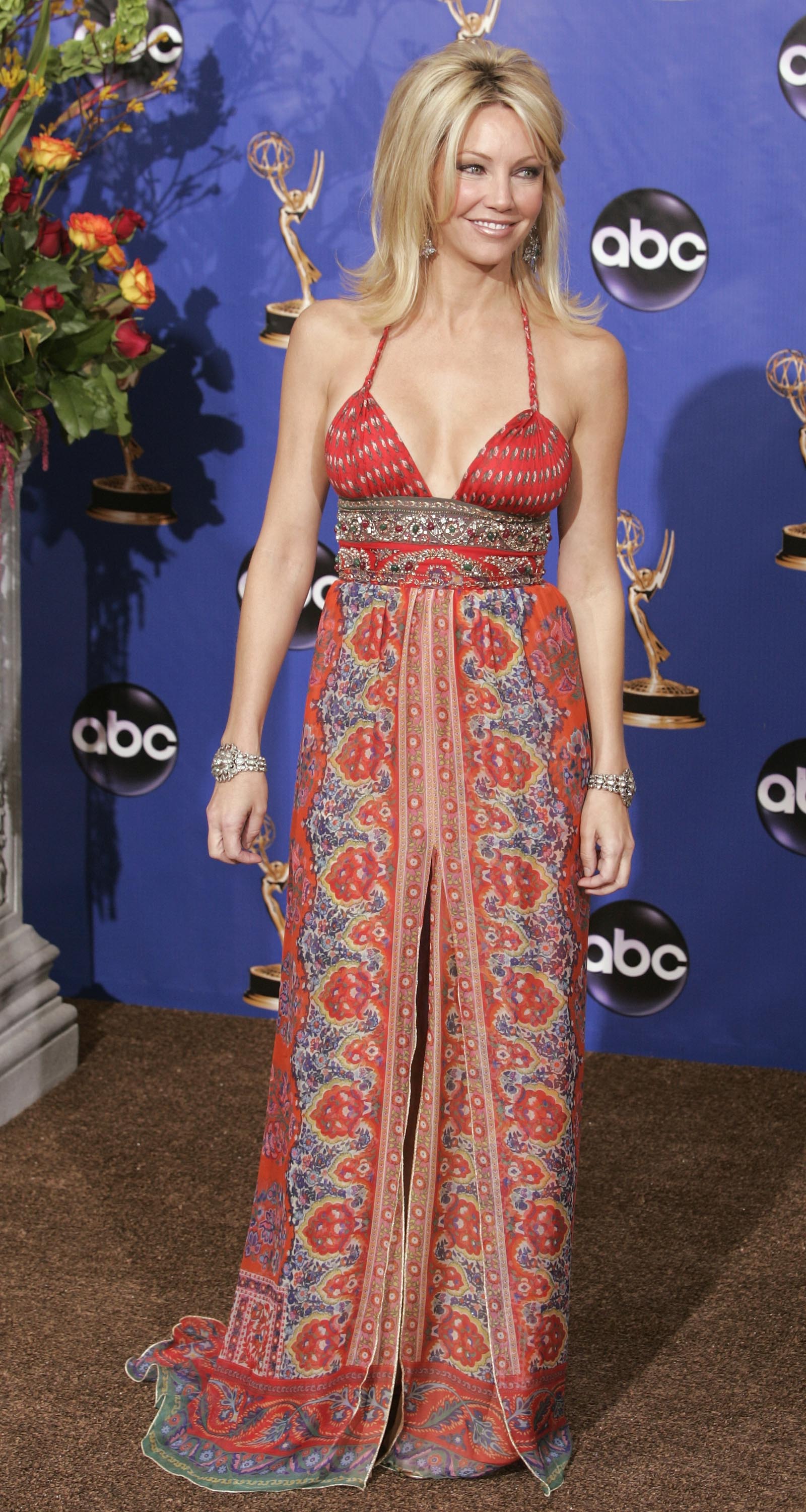 Share this article:
Heather Locklear placed on 5150 hold after she allegedly beat up her boyfriend following a mental breakdown