Navy chief apologizes to ousted captain Brett Crozier hours after calling him 'naive' and 'stupid' Ever since the authorities removed Captain Brett Crozier from the position to lead USS Theodore Roosevelt after his scathing letter on the outbreak of COVID-19 on board got leaked, the US Navy's world is in upheaval. The top leadership got involved in the episode that only worsened after the veteran was fired on April 2. Crozier became a hero in the eyes of his colleagues and common people while those who orchestrated his removal were left to face the wrath.

On Monday, April 6, Acting US Navy Secretary Thomas Modly apologized after calling Crozier "naive" and "stupid" over his critical letter in which he appealed to the Navy leaders to do more to prevent a bigger outbreak of the pandemic on the nuclear-powered aircraft carrier which is currently anchored in Guam.

Modly, who took over last November, slammed the 50-year-old Crozier while addressing sailors aboard Roosevelt on Monday, April 6, and it did not go down well with many in the audience. Hours later, Modly was seen eating his words. In a statement, he wrote: "I want to apologize for my recent comments to the crew of the TR.

"Let me be clear, I do not think Captain Brett Crozier is naive or stupid. I think, and always believed him to be the opposite."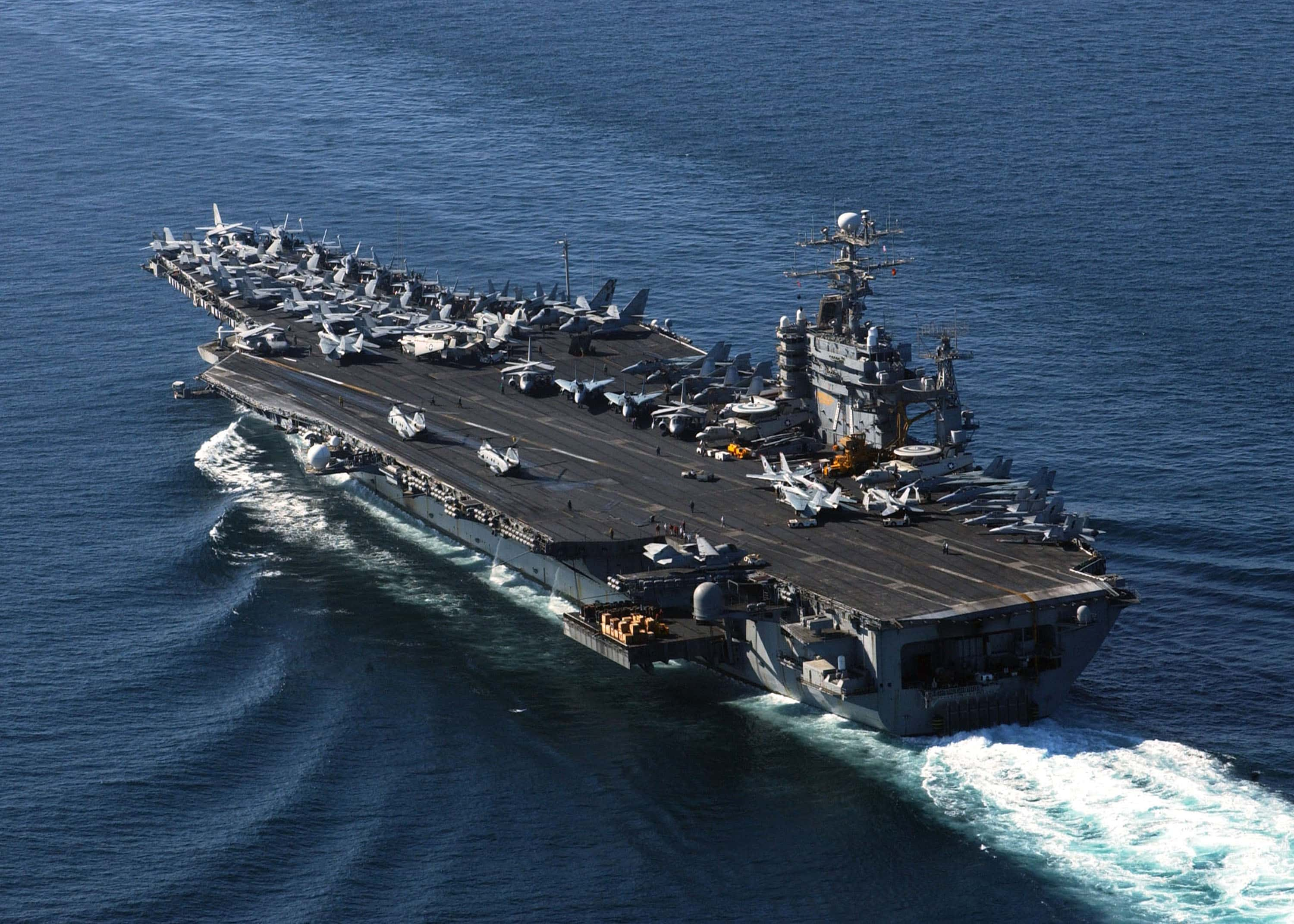 Modly, who had earlier said that the incident was not an indictment of Crozier's entire career which he said he envied, called the ousted captain as "smart" and "passionate" while backtracking. "We pick our carrier commanding officers with great care. Captain Crozier is smart and passionate. I believe, precisely because he is not naive and stupid, that he sent his alarming email with the intention of getting it into the public domain in an effort to draw public attention to the situation of his ship. I apologize for any confusion this choice of words may have caused. I also want to apologize directly to Captain Crozier, his family, and the entire crew of the Theodore Roosevelt for any pain my remarks may have caused," Modly said.

The top official also said that he is committed to the entire Navy and would help Roosevelt's sailors to get back into health and become operational as before.

At least 155 sailors abroad Theodore Roosevelt have tested positive for coronavirus, as per a recent update from the Navy. Roosevelt has a massive crew of 5,000 and the authorities were initially in a fix deciding over whether to remove all the sailors as that would disrupt the key military vessel's operation. Crozier himself tested positive after his removal.

Crozier shot his letter to many people knowing that it would heighten the chances of it getting leaked and it eventually happened so. "We are not at war. Sailors do not need to die," he penned in his letter while seeking evacuation of around 4,000 crew members and as it got leaked in the media, hell broke loose in the Navy.
Modly faces wrath for attacking Crozier
In his previous speech in which he attacked Crozier, Modly told the sailors: "If he didn't think, in my opinion, that this information wasn't going to get out into the public, in this day and information age we live in, then he was either A) too naïve or too stupid to be a commanding officer of a ship like this. The alternative is that he did this on purpose."

His words were not received well as one person on the ship shouted back saying "shut the f*** up" on an audio that recorded the address. The acting secretary though said later that he had not listened to his remarks after delivering the speech and hence could not verify the authenticity of the transcript.

President Donald Trump, who too gave his opinion on the matter recently and held Crozier responsible for the controversy, said at his daily White House briefing that he "may just get involved".

"I haven't heard it exactly, I heard they heard," the president said, referring to the crew.
"I heard they had a statement that was made, if that were the statement, it's a strong statement," he added.

Trump, who did not appreciate Crozier's writing the letter and even said the former captain was responsible for the outbreak of the pandemic as he allowed his sailors to get into Vietnam during a stop there, reiterated that the letter shouldn't have been leaked. Defense Secretary Mark Esper also backed Modly after initially trying to take a different stand.
Trump goes soft on Crozier
But Trump was softer compared to his previous stand as he did not like to see Crozier's career getting "destroyed" because of this instance. "He's the captain of a ship. He's a very important person of a very expensive ship, a nuclear-powered ship. He shouldn't be writing letters like that. But it happens. Sometimes I'll write a letter that I'll say 'I wish I didn't send it.' Not too often, but it happens," the president said.

"I am going to look into it, and I'm going to see maybe we can do something because I'm not looking to destroy a person's life, who's had an otherwise stellar career, as I understand it. I looked at his file just now because I've been seeing what's going on. If we can save a person's career — I don't mind going after a person when they did something wrong, but this was a mistake."

The president, in fact, tried to balance it out by saying he has heard good things about the gentlemen, which apparently was in reference to both Crozier and Modly.
Share this article:
Acting Navy Secretary Thomas Modly apologizes called Roosevelt captain Brett Crozier naive stupid