'Abducted in Plain Sight': Netflix documentary sheds new light on shocking details of Jan Broberg kidnapping
Jan Broberg was kidnapped twice by a family friend, once when she was 12 and then again when she was 14, with 'Abducted in Plain Sight' chronicling the horrifying story. Netflix's latest addition to its increasingly large documentary library, Skye Borgman's 'Abducted in Plain Sight,' chronicles the horrifying ordeal of Idaho's Broberg family, which saw their 12-year-old daughter Jan Broberg abducted twice and sexually assaulted on numerous occasions by a man who they thought was their family friend. 
Robert 'B' Berchtold spend two years befriending the family - which consisted of Bob Broberg, wife Mary Ann, and daughters Jan, Karen, and Susan - after meeting Mary in Mormon Church in 1972 so he could get close to the then-12-year-old Jan.
Having gained their trust, he would entrap the religious family in such a web of deceit, blackmail and complicity that he went on to abduct the preteen twice, once when she was 12 and then again when she was 14, with the parents even dropping kidnapping charges.
He also raped her repeatedly under the conceit she was in a top-secret alien mission to save their species by reproducing before her 16th birthday, and even have separate sexual relationships with both parents.
According to the Daily Mail, Berchtold immediately took a liking to Jan after meeting the family and kickstarted his scheme to get her for himself. In a disturbing recorded conversation, he can be heard saying, "She was a very beautiful little girl and I knew she was the one I was searching for."
Such was his infatuation with the 12-year-old, that he began manipulating Bob and Mary to get closer to her, admitting to the FBI after his arrest that he was in a homosexual relationship with the former for the same.
The father revealed in the documentary, for the first time ever, that he had "relieved" Berchtold in "an act of masturbation" during an outing when they were alone with one another - something he would later realize would be used against him as a form of blackmail before Berchtold's trial.
Berchtold also worked on Mary, who at the time had been married to Bob for 13 years but was struggling to keep the spark alight in their relationship. He exploited this weakness to get closer to her. "Berchtold began saying things to me that were very exciting to hear," Mary said. "'Oh you have a beautiful body and those legs!' And I felt this fluttering inside of me…He could give me a great feeling about myself."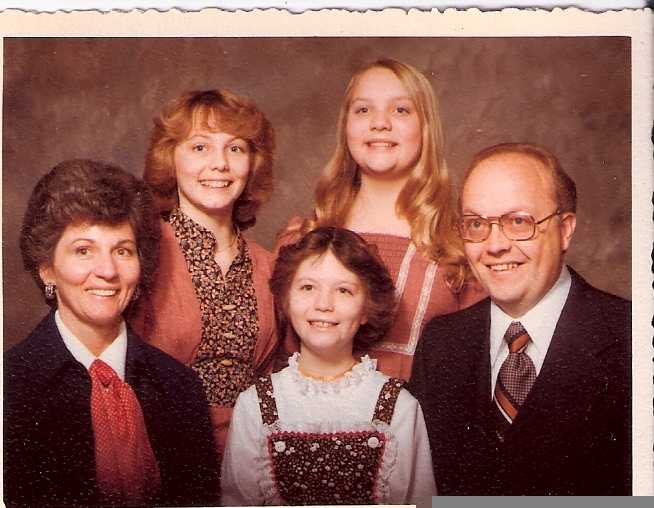 On October 17, 1974, Berchtold would put into action his plan to abduct Jan. Following an afternoon of horseback riding, he slipped the preteen a sleeping pill and whisked her off to a motor home.
He then tied her wrists and ankles and introduced her to Zeta and Zethra - "alien voices" she would hear through speakers and who told her she was chosen to complete an important assignment to save the species. The only way to complete the mission? Have Berchtold's children before she turned 16. Failure to do so, she was informed, would result in Zeta and Zethra killing her parents, blinding Karen, and taking her youngest sister, Susan, as her replacement.
Jan believed the alien voices, with Berchtold taking advantage and raping her. Her parents, in the meantime, did not report her missing for five days in the fear they would upset Gail, Berchtold's wife, who also happened to be a very good friend.
He was caught by the authorities five weeks later in Mazlatan, Mexico, where the legal age of marriage was 12. And he already had plans in place to ensure he would not go to jail. Jan's Stockholm Syndrome meant she would not testify against him. He then threatened to air the news of Bob's homosexuality to the conservative Mormon Community, promising to back off if the parents signed an affidavit which stated he had parental consent to take the preteen to Mexico. It worked, with the prosecution's case severely weakened. He was sentenced to five years in jail but got out after serving just 45 days.
He would continue to remain in touch with Jan, sending her love letters through her classmates. He eventually began sneaking into her bedroom at night, and as per her own estimate, raped her more than 200 times over a five-year period. At the same time, he was also having a full-blown extra-marital affair with Mary.
On October 10, 1976, almost two years after first kidnapping Jan, Berchtold abducted her once again. This time, the Brobergs's would wait two weeks before calling the cops and told them she had run away of her own volition because of a letter she had left them on the night of her disappearance. Berchtold took advantage of this and fed the parents misinformation about her location.
In reality, he had stashed her away in a Catholic boarding school while he lived in a motor home in Salt Lake City. He used to visit her on the weekends, with the arrangement allowing him to evade detectives for a month. When they raided his trailer, authorities found a shrine dedicated to Jan with giant, blown-up photographs but no Jan. She would be found at Flintridge Sacred Heart Academy in Pasadena, California on November 17, 1976.
He would escape prison again after an insanity plea and had to only spend six months at a mental hospital. Years later, he was jailed on another child molestation charge, but unrelated to Jan. He committed suicide in 2005, a few months after a confrontation with event security at Jan and Mary's book publication that saw him being slapped with three felony charges and two misdemeanors.
Share this article:
'Abducted in Plain Sight': Netflix documentary sheds new light on shocking details of Jan Broberg kidnapping