Aaron Carter sells his guns and says goodbye to drugs after Nick Carter takes out restraining order against him Aaron Carter seems to be making amends to his roller-coaster life. The 31-year-old singer revealed on September 24 he had sold back all his firearms and has been seeking treatment ever since. However, he clarified it was his choice to do so and not because of dual restraining orders that recently came from his brother Nick Carter and sister Angel, TMZ reports.
"I don't really want to speak about my family. It's just not something that I want to mention," Aaron told the outlet, adding that he is done with being a gun owner after concerns for the safety of his loved ones, and himself.
Aaron owned two assault rifles, a pistol, and a shotgun before he sold them. The singer also shared he's currently weaning off drugs. "I've already tapered off of Xanax now for five days," he said.
Aaron's recent efforts seem genuine, especially after some turbulent episodes with his family. On September 22, Aaron defended himself on Instagram after he was accused of threatening to kill Lauren Kitt, 36, his brother Nick's pregnant wife.
"I'm well aware many of you have shown concern for me over the past few weeks," he said. "What has transpired recently does not represent my true wants or needs," he continued. "I've been fighting fire with fire, something I still need to work on. Some have pointed and laughed, but many many more have shown genuine support for what I've been vulnerable enough to share. For the record: I'm okay. I'm simply choosing to no longer be controlled by fear."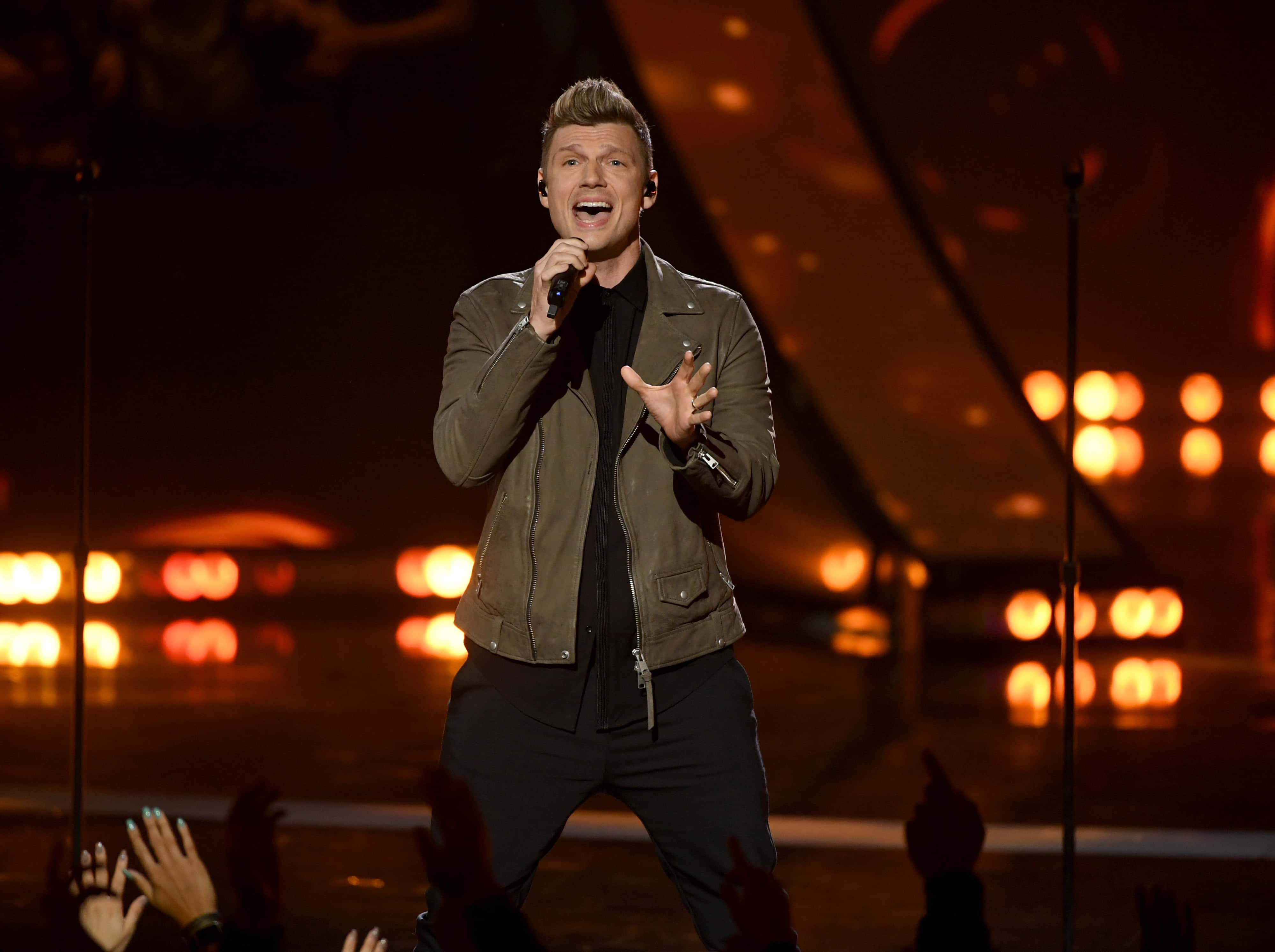 In the past few days, Aaron's family has been reportedly fearful of his erratic behavior. On September 19, the singer accused his late sister Leslie of raping him when she was off her medication for bipolar disorder.
Two days before that, Nick filed a restraining order against the "I Want Candy" singer after he reportedly shared having thoughts of killing babies.
"I am astounded at the accusations being made against me and I do not wish harm to anyone, especially my family," Aaron responded on Twitter once news of the restraining order became public.
Aaron had shared just weeks before why he was beefing with his Backstreet Boys brother.
"When I said what I said about nick the other day I was in a bad place emotionally because I had just helped my mom [Jane Elizabeth Carter] and I'm upset that nick didn't even seem to care and I had to be the man of the family and take charge," he tweeted. "But I'd still like to see the whole family dynamic heal."