8-year-old shows up to school wearing makeup, high heels with love bites after sick father lets men molest her for cash An eight-year-old girl showed up to school with a bunch of love bites after her father allowed pedophiles to molest his daughter in order to get some cash. The child was also wearing makeup and high heels when she reached her school located in Albuquerque, New Mexico. 
The little girl had dirty clothing on and also bloodstained underwear as a result of the horrific abuse. Her father James Stewart's trial started on Monday and the prosecutor began to show the evidence against him. Stewart was accused of forcing his daughter to be sexually assaulted and abused by a bunch of random men so that he could get drugs, the court heard. Concerned teachers tried to help the child with money to clean up but she still had very poor hygiene.
As reported by KRQUE, Collin Brennan shared, "There's going to be testimony from witnesses that they witnessed hickeys on the girl. We'll talk about instances where she'd actually show up to school in high heels and makeup. These teachers and administrators, they're trying to help (the victim) out even with their own money and still, she returned the next day, bad hygiene, improper clothing."
"The evidence will show that not only did he permit (her) to show up to school unfed, dirty, he taught her how to pickpocket and also how he used her in a sexual manner to receive narcotics," Brennan added.
Stewart tried to deny that he forced his daughter to be sexually assaulted and his lawyer Stephanie Gulley attempted to argue that the three DNA samples which had been recovered from the child's underpants were too small.
They claimed that there is no evidence to support the heinous allegations which were made against him. Stewart's wife Teri Sanchez was also arrested and has been charged with child abuse and contributing to the delinquency of a minor.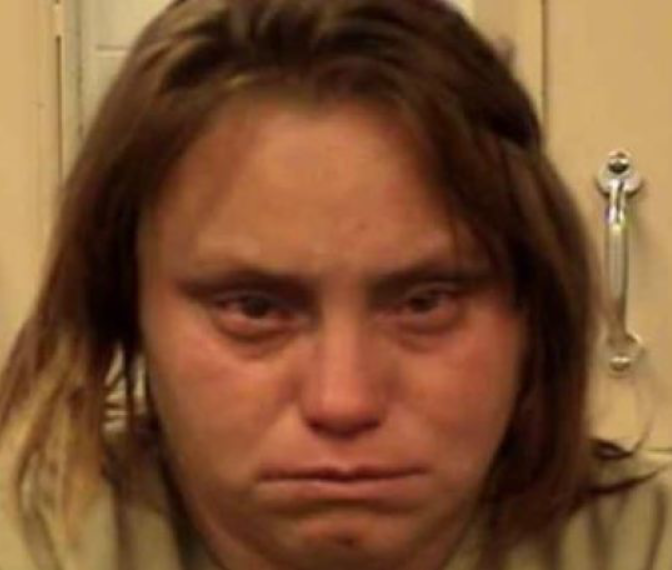 A school employee called authorities to report suspicions that a child was being trafficked which is what raised an alarm. As reported by the Albuquerque Journal, the anonymous school child shared with forensic interviewers that her father had forced her to be inappropriately touched by his friends in exchange for "weed and pipes and stuff". The child reportedly revealed, "I keep saying I don't want to, but he… forces me to." A separate court document alleges that Stewart "would use the profits from the panhandling to support his narcotics habit."
Share this article:
8 year old girl shows up school makeup high heels love bites father let men sexually molest cash drugs