Dave Chappelle blasts media over George Floyd death in Netflix show: 'We didn't choose him as martyr, you did'
Titled '8:46', the 27-minute special sees Chappelle offer his thoughts on the protests and its coverage in media Comedian Dave Chappelle opened up about his thoughts of George Floyd's death in a powerful new Netflix special where he said the 46-year-old "knew he was going to die" and criticized personalities in media over their reporting on the nationwide protests.
In a 27-minute performance that has been made available for free on the network's YouTube channel titled '8:46', a reference to the eight minutes and 46 seconds Minneapolis police officer Derek Chauvin knelt on Floyd's neck, Chappelle spoke his heart out to a socially-distanced crowd of around 100 attendees.
Shot at an outdoor pavilion in Yellow Springs, Ohio on June 6, Chappelle shared that the heartbreaking video of Floyd gasping, "I can't breathe" as he died under Chauvin's knee reminded him of the only other time he had heard such a plea: from his father on his deathbed.
"This kid thought he was gonna die, he knew he was gonna die," he said. "When I watched that tape, I understood this man knew he was gonna die."
Watch the video here:
Chappelle went on to praise the protests against police brutality and racial inequality that have sprung up around, not just the United States, but several other countries but said Floyd's death continued to baffle him.
"What are you signifying that you can kneel on a man's neck for eight minutes and 46 seconds and feel like you wouldn't get the wrath of God?" he said. "That's what is happening right now. It's not for a single cop, it's for all of it."
Chappelle told the crowd that it took him an entire week to bring himself to watch Floyd's Memorial Day death outside Cup Foods and that the 8 minutes and 46 seconds for which Chauvin refused to take his knee off his neck continued to haunt him because of what that number meant to him personally.
"I can't get that number out of my head because it was my time of birth on my birth certificate," the comedian revealed. "I was born at 8:46 in the morning and they killed (Floyd) in eight minutes and 46 seconds."
Chappelle said he took offense at CNN host Don Lemon calling out the Hollywood elite for "sitting in your mansions and doing nothing" during the violent protests that rocked some cities because it wasn't his place to "talk over the work these people are doing."
"Listen to me, do you want to see a celebrity right now? No!" he exclaimed. "This is the streets talking for themselves... Why would anyone care what their favorite comedian thinks after they saw a police officer kneel on a man's neck for eight minutes an 46 seconds?"
"And these streets will speak for themselves, whether I am alive or dead," he added.
Fox News host Laura Ingraham and conservative media personality Candace Owens were not spared either.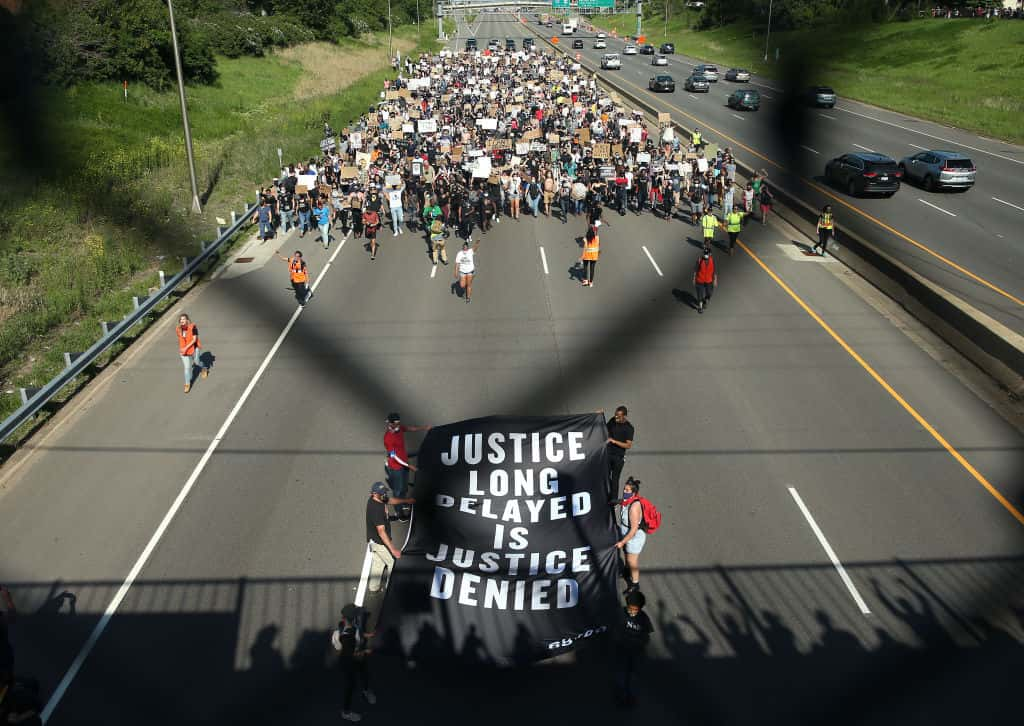 Chappelle tore into Ingraham for being a hypocrite for defending New Orleans quarterback Drew Bees over his comments criticizing players kneeling during the national anthem when she had previously suggested LeBron James and Kevin Durant to "shut up and dribble" for speaking out against Donald Trump.
He then slammed Owens for saying it was sickening that Floyd was being "help up as a martyr" because he had a criminal record and drugs in his system at the time of his death.
"We didn't choose him [as a martyr]! You did!" Chappelle said. "They killed him and that wasn't right, so he's the guy. We're not desperate for heroes in the black community. (Anyone) that survives this nightmare is my goddamn hero."
The 27-minute special came with the disclaimer, "From Dave: Normally I wouldn't show you something so unrefined, I hope you understand" as well as a link to the Equal Justice Initiative, a nonprofit organization aimed at ending mass incarceration and racial inequality.
Share this article:
Dave Chappelle blasts media over George Floyd death in Netflix show: 'We didn't choose him as martyr, you did'