Famous celebrities who managed to destroy their own careers with one bad interview
There have been multiple instances when celebrities have managed to put their own foot in their mouth with some of their personal comments and opinions at interviews. Tom Cruise, R. Kelly and Katherine Heigl (Source: Getty Images)
Bad interviews can happen to anyone, irrespective of whether you are famous or not. Sometimes it's hard for celebrities to be engaging, charming, and polite on interviews when they'd rather just take a nap or get some time off of work.
However, there have been multiple instances when celebrities have managed to put their own foot in their mouth with some of their personal comments and opinions at interviews, and their careers had to bear the brunt of what could have just been an off-day at work.
Here is a list of celebrities who managed to almost ruin their careers because of that one bad interview that they gave, with a few of them not able to come back after their press gaffes.
Tom Cruise
Tom Cruise hasn't been the ideal role model for people ever since he declared that he had joined Church Of Scientology. The actor got into a lot of trouble for his 2005 Today show interview with Matt Lauer, where the Scientology poster boy lashed out about his criticism of Brooke Shields' use of antidepressants and called Lauer "glib," adding, "You don't know the history of psychiatry. I do."
The actor continued, "You just communicate about it. If I want to know something, I go and find out. Because I don't talk about things that I don't understand." The interview damaged his reputation so much that Cruise was able to do just one movie a year until he re-entered the public's good graces with Tropic Thunder in 2008.
Megan Fox
Megan Fox almost ruined her career, when the actress bad-mouthed Michael Bay in a 2009 interview for Wonderland. Speaking about her Transformers director Michael Bay, she said, "[Bay] is like Napoleon and he wants to create this insane, infamous mad-man reputation. He wants to be like Hitler on his sets, and he is." She also called him "a nightmare to work for," and added, "He has no social skills at all," saying, "He's vulnerable and fragile in real life and then on set he's a tyrant."
As a result of her thoughtless remarks, the actress was fired from Transformers: Dark Side Of The Moon, and had to resort to small roles in petty movies, till she apologized publicly for her remarks, leading to her role in the Teenage Mutant Ninja Turtles franchise.
John Mayer
Perhaps one of the brashest and insensitive interviews from a celebrity ever, John Mayer's interview with Playboy in 2010 brought his musical career to a land of no return, and he hasn't recovered from the blow even with his single charting. In the interview, Mayer went all out, discussing his preference for white women, claiming ex-girlfriend Jennifer Aniston was "hoping it goes back to 1998."
But the worst remarks were the ones he made on his ex Jessica Simpson, going on-the-record to say, "Sexually it was crazy … It was like napalm, sexual napalm." He further added, "Did you ever say, 'I want to quit my life and just f**kin' snort you? If you charged me $10,000 to f**k you, I would start selling all my s**t just to keep f**king you.'"
Of the interview, the writer, Rob Tannenbaum said, "When I met him in the kitchen of his L.A. home he was talking about not talking anymore: 'I think the world would be better off if I stopped doing interviews.'"
Katherine Heigl
Katherine Heigl got her place in the spotlight with the movie 'Knocked Up', but even though the audiences loved the film, Heigl was the only one unimpressed. In January 2008 issue of Vanity Fair, Heigl complained that the movie was "a little sexist."
She said, "It paints the women as shrews, as humorless and uptight, and it paints the men as lovable, goofy, fun-loving guys. It exaggerated the characters, and I had a hard time with it, on some days. I'm playing such a b***h; why is she being such a killjoy? Why is this how you're portraying women? Ninety-eight percent of the time it was an amazing experience, but it was hard for me to love the movie."
The interview, combined with reports of her being "extremely difficult to work with", led the actress to lose a lot of parts, and be reduced to do a cat litter commercial to keep her career afloat in the industry.
The Chainsmokers
The Chainsmokers, who appear to have taken over the world by storm with their extremely popular music, found themselves in a soup after their September 2016 Billboard cover story. Andrew Taggart told the magazine, "We rage every night. My mom's going to hate reading that, but she already knows." His DJ partner, Alex Pall, quipped, "But you'll never see us getting carried out of a club. We're way too good at drinking."
Some of their comments about women were so crass and their plans of posing as edgy musicians people seem to love fell flat. They received a lot of negative press for days on end.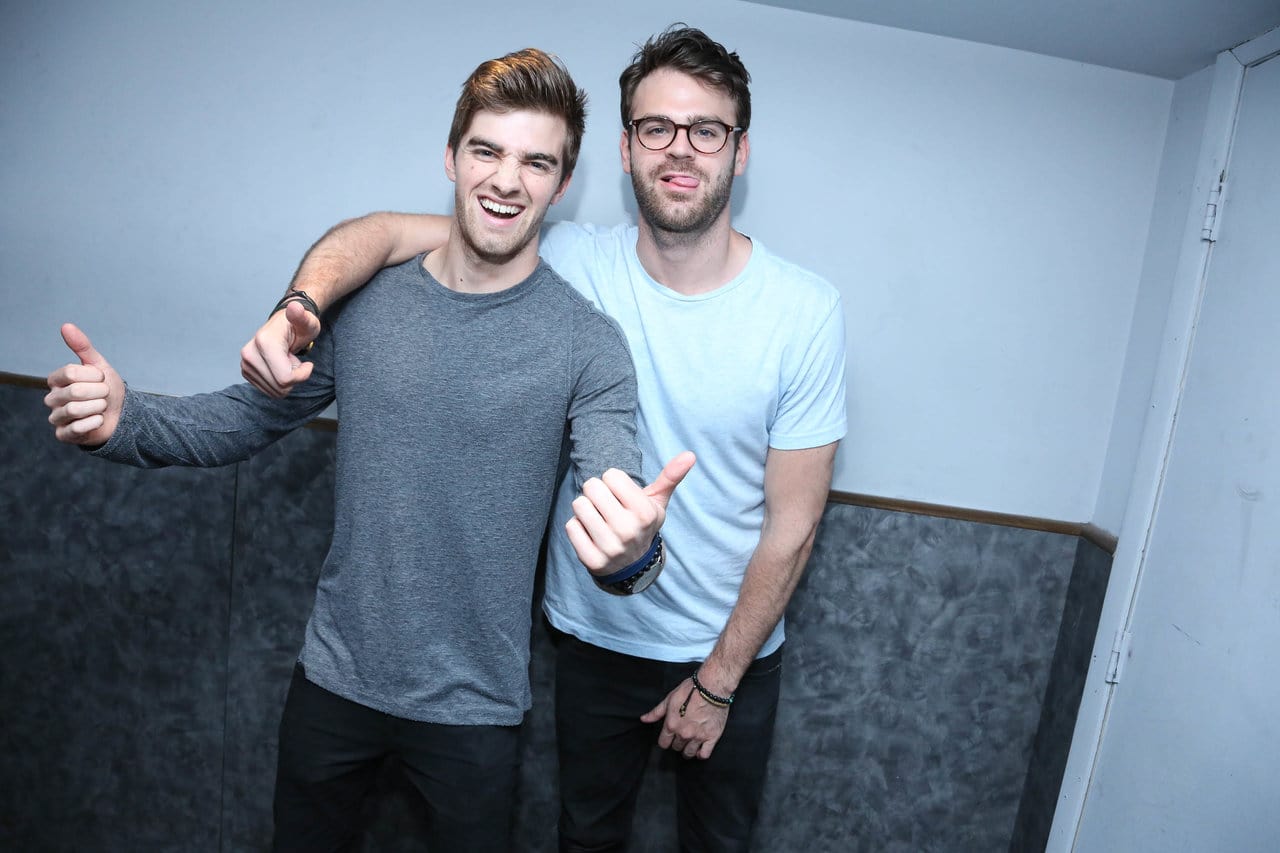 R. Kelly
R. Kelly's interview with journalist Touré in 2008 caused a lot of uproar, leading to an eventual downfall in the singer's musical career. Kelly was already facing the heat at the time due to allegations of his penchant for underaged girls, and when Touré asked him if he liked teenage girls, his response was the least appropriate.
To the question about teenage girls, Kelly replied, "When you say 'teenage,' how old are we talking?" Touré, visibly taken aback, clarified, "Girls who … are teenagers."
Kelly quipped, "19?" to which Touré responded, "19 and younger." Kelly, in response, nodded his head, saying, "I have some 19-year-old friends, but I don't like anybody illegal, if that's what we're talking about, underage."
Touré later revealed that the interview was so bad that it aired on BET just once before Kelly's team demanded that it never be shown again.
Paula Abdul
In January 2007, Paula Abdul wobbled, swayed, slurred, and spoke gibberish through an interview, which went viral almost instantly.
She later explained the grounds of the interview, saying, "I did a big week of press all last week in New York, and on the third day I did one of those press junkets where you're in that one little room and you're looking at one camera and there are 30 cities talking into your ear. I guess Alabama was in my ear and so was Seattle at the same time, so I'm answering questions to the wrong answers of the cities … Fatigue and exhaustion just added to the whole thing looking so disoriented. But no alcohol and no drugs, absolutely no!"
However, the interview stuck on, and Abdul failed to negotiate a new American Idol contract two years after the incident. Her reputation suffered a huge drawback until she nabbed a judging role on So You Think You Can Dance in 2013.