5 Seconds of Summer's Calum Hood drops single 'Wildflower' lyric video ahead of 'CALM' album release 5 Seconds of Summer fans have been waiting patiently for their album 'CALM' to drop, but while they waited they were treated to the band's bassist and singer-songwriter Calum Hood's single 'Wildflower'.
Hood sent out a tweet stating, "WILDFLOWER OUT NOW. CALM OUT IN 2 DAYS. WE EATING GOOD HERE 5SOS FAM." with a link to the song's lyric video. The 5SOS Twitter account teased a bit of the song before Hood's little surprise, with bandmate and drummer Ashton Irwin responding with an "EEEEEEEK".
Before that, the song was teased in the 'CALM' album trailer and the third episode of the band's 'Carpool Karabloke'. The band's Twitter page finally announced the song's release date to be March 25 in a tweet, also revealing the song's cover art.
This marks the fifth single release off their upcoming album 'CALM' out on March 27. The previous singles released are 'Easier' and 'Teeth' last year and 'No Shame' and 'Old Me' this year.
The lyric video begins with words "This video was hand-made with 10 straight hours of stop-motion animation and another 8 hours of editing / It was made using 358 different photos / It was made using 529 flowers / And it was made entirely at home," before giving us a title card that says '5SOS / Wildflower' as the band's stunning vocals kick in.
The video features circles of flowers that continue to change throughout the video around the lyrics of the song.
Fans are expectedly losing their minds at the release. One user tweeted, "CALUM HOOD DID THAT ????" while another said, "CALUM HOOD JUST WENT OFF I AM HERE FOR EVERY SECOND OF THIS SH*T."
The shock was so much for some to handle, with one user tweeting, "HELLO I JUST SPILLED MY DRINK EVERYWHEREEEEEE AND THAT'S ON CALUM HOOD."
Many got emotional about the video. One user tweeted, "wildflower is amazing. i am in love with calum hood. i cried. goodnight." Others praised the song and Hood's work on it, stating "calum hood only creates god tier material and it shows."
As many are feeling bouts of sadness from having to stay quarantined and isolated, including Irwin who has said he is starting to get sick causing fans to be concerned for him, Hood has managed to bring some cheer into 5SOS fans' lives with 'Wildflower'.
One fan said, "WILDFLOWER HAS CURED MY QUARANTINE SADNESS THANKS 5SOS, BUT ESPECIALLY CALUM HOOD."
Others brought some much-needed humor to the table with their tweets, such as this user who shared an edited image of Hood wearing a massive floral outfit, stating "calum hood from the australian band 5 seconds of summer aka 5sos if you don't wear this during wildflower at the no shame tour we're gonna have a problem."
Another shared an edited image of Chandler from the TV show 'Friends' passionately listening to 'Wildflower, adding "me the rest of the day because wildflower is a vibin bop and calum hood smashed it."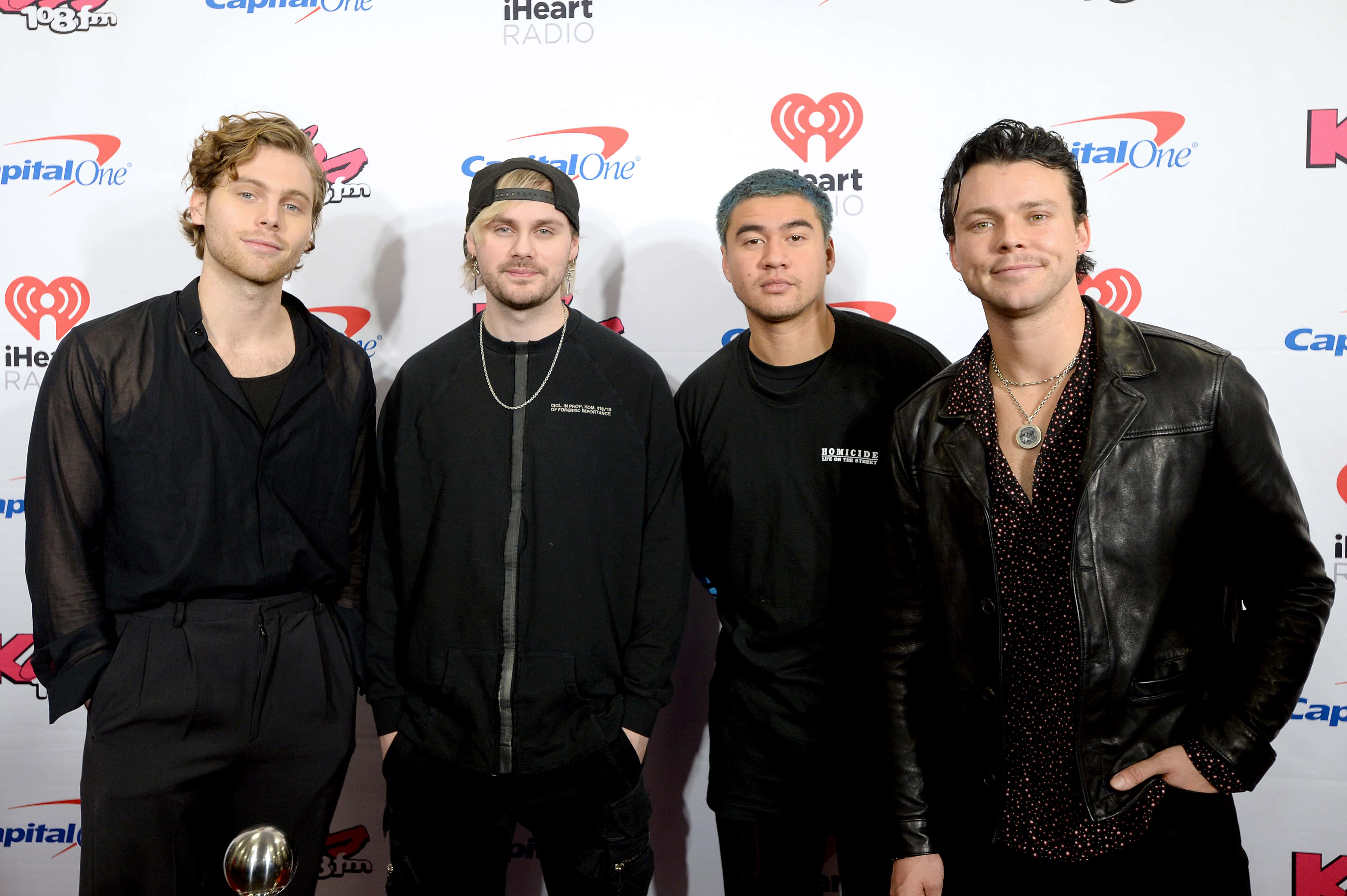 The band's Twitter shared an uplifting message following the release, stating "As wildflower is slowing being released all over the world, man.... all we can say is this song is a Frankenstein of everything we love about music, we really hope you dig this one."
A fan responded saying, "you are so incredibly diverse I can't even find the words to describe the joy this song gives me, especially at a time like this," to which Irwin said, "This is heaven to hear. Thanks for listening. We were hoping you'd feel like this!!!"
Stream 'Wildflower' HERE.