'3Below: Tales of Arcadia': Release date, plot, cast, trailer and everything you need to know about the 'Trollhunters' sequel '3Below: Tales of Arcadia' is one of the most-awaited animated action-adventure series on Netflix. '3Below' is the second installment of Guillermo del Toro's trilogy series that began with 'Trollhunters'. The series will end in 2019 with the final part of the trilogy, 'Tales of Arcadia: Wizards'. For those who thought that '3Below' was just another animated series, the project is quite a big deal. So much so that 'Trollhunters' opened to positive acclaim and is rated a stellar 95% on Rotten Tomatoes.
With the success of its predecessor, '3Below' has some pretty big shoes to fill and here's what we know about the series so far.
Release date:
'3Below' will debut on Netflix on December 21.
Plot:
As per a Netflix and Dreamworks release:
"Two royal extraterrestrial siblings, Princess Aja and Prince Krel of House Tarron, their doglike pet named Luug, and their bodyguard, Varvatos Vex, escape from their home planet of Akiridion-5 and crash-land on Earth, specifically in the California city of Arcadia Oaks.
There, the aliens adjust to human culture and try to fix their spaceship (as well as to restore their nearly-dead parents King Fialkov and Queen Coranda) to return and take back Akiridion-5, which is being taken over by an evil dictator known as General Val Morando, who has already sent out a team of intergalactic bounty hunters, called the Zeron Brotherhood, to find and catch the prince and princess.
At the same time, a noble protector from Akiridion-5, named Zadra, goes to investigate a way to stop Val Morando and find the hiding place of Aja and Krel."
Cast:
Tatiana Maslany as Princess Aja Tarron & Queen Coranda
Maslany is known for portraying multiple characters in the science fiction television series 'Orphan Black'. In addition, she also has an impressive CV that boasts of her playing roles in 'Heartland', 'The Nativity (2010)', and 'Being Erica'
Diego Luna as Prince Krel Tarron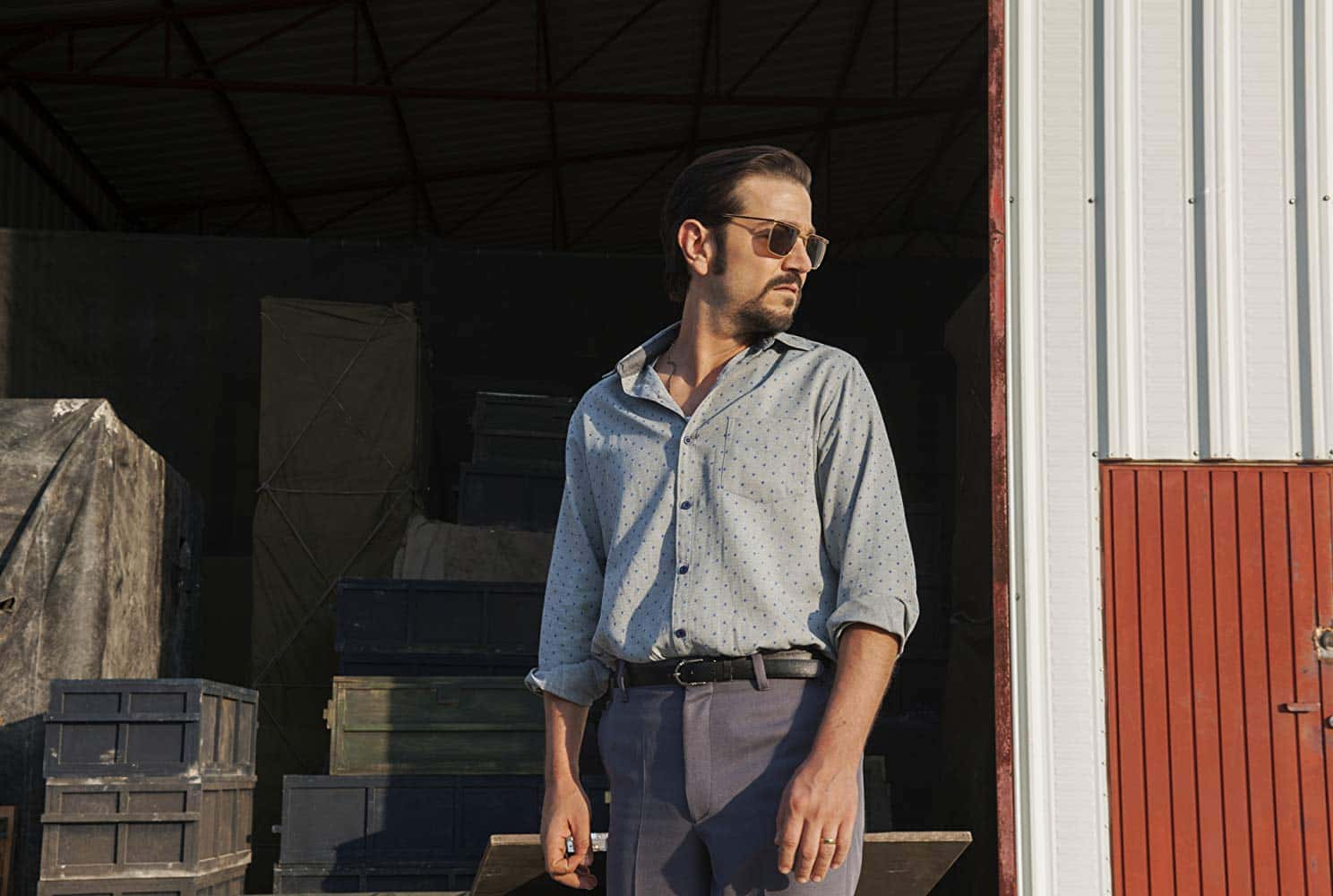 The Mexican actor garnered recognition for playing Cassian Andor in 'Rogue One: A Star Wars Story'.
Nick Offerman as Commander Varvatos Vex
The American actor, writer, and comedian is famous for his role as Ron Swanson in the NBC sitcom 'Parks and Recreation'.
Glenn Close as Mothership
The three-Primetime Emmy Awards winner established herself as a leading lady in Hollywood with roles in 'Fatal Attraction' and 'Dangerous Liaisons.' Both movies earned her nominations for the 'Academy Award for Best Actress'.
Frank Welker as Lung
The American actor who also doubles up as voice actor is best known as the voice of both Fred Jones and Scooby-Doo from the 'Scooby-Doo' franchise
Andy Garcia, Nick Frost, Alon Aboutboul, Chris Obi, Uzo Aduba, Cheryl Hines, Tom Kenny, Haley Atwell, Danny Trejo, and Ann Dowd, Emile Hirsch, Charlie Saxton, Lexi Medrano, Steven Yeun, Cole Sands, and Kelsey Grammer round up the rest of the cast.
Writer/Director:
The series is created by Guillermo del Toro ('Pacific Rim') and is produced by Steven Schweickart and Jaena Sta. Ana.
Trailer:
First-look photos:
Watch this space for more updates on '3Below: Tales of Arcadia'.
If you are looking forward to this series, then you can try these as well:
'Trollhunters'
'Voltron: Legendary Defender'
'Turbo Fast'
'Trolls: The Beat Goes On!' and
'Kung Fu Panda: Legends of Awesomeness'
Share this article:
3Below Tales of Arcadia Release date cast plot trailer Dreamworks Troillhunters Sequel Netflix