2018 fashion trends that dominated the streets and the runway
A very fashionable year is coming to an end and while we cannot wait to see what's to come in 2019, here are the 10 biggest fashion trends of 2018 Biggest fashion trends of 2018: Animal print, particularly Snakeskin
Animal print has reigned supreme in fashion for quite sometime now, but 2018 was all about the snakeskin print turning the year's fashion into a throwback session of the '80s. Brands including Zimmermann, Rochas, and Tory Burch flaunted the pattern into their fall collection as a bold statement to be worn as boots or a skirt, without overdoing it, as seen with other animal prints.
Biggest fashion trends of 2018: PVC, particularly the 'nothing shoe'
You can be grateful for 'nothing' this year. By that, I mean the 'nothing' PVC statements that dominated 2018's summer fashion including the 'nothing' shoes and handbags and coats, etc. Chanel showcased it best with the Spring '18 runway show and the trend quickly made its way to street style and Instagram blogs.
Biggest fashion trends of 2018: Rad Plaid, particularly the 'Clueless' one, but in red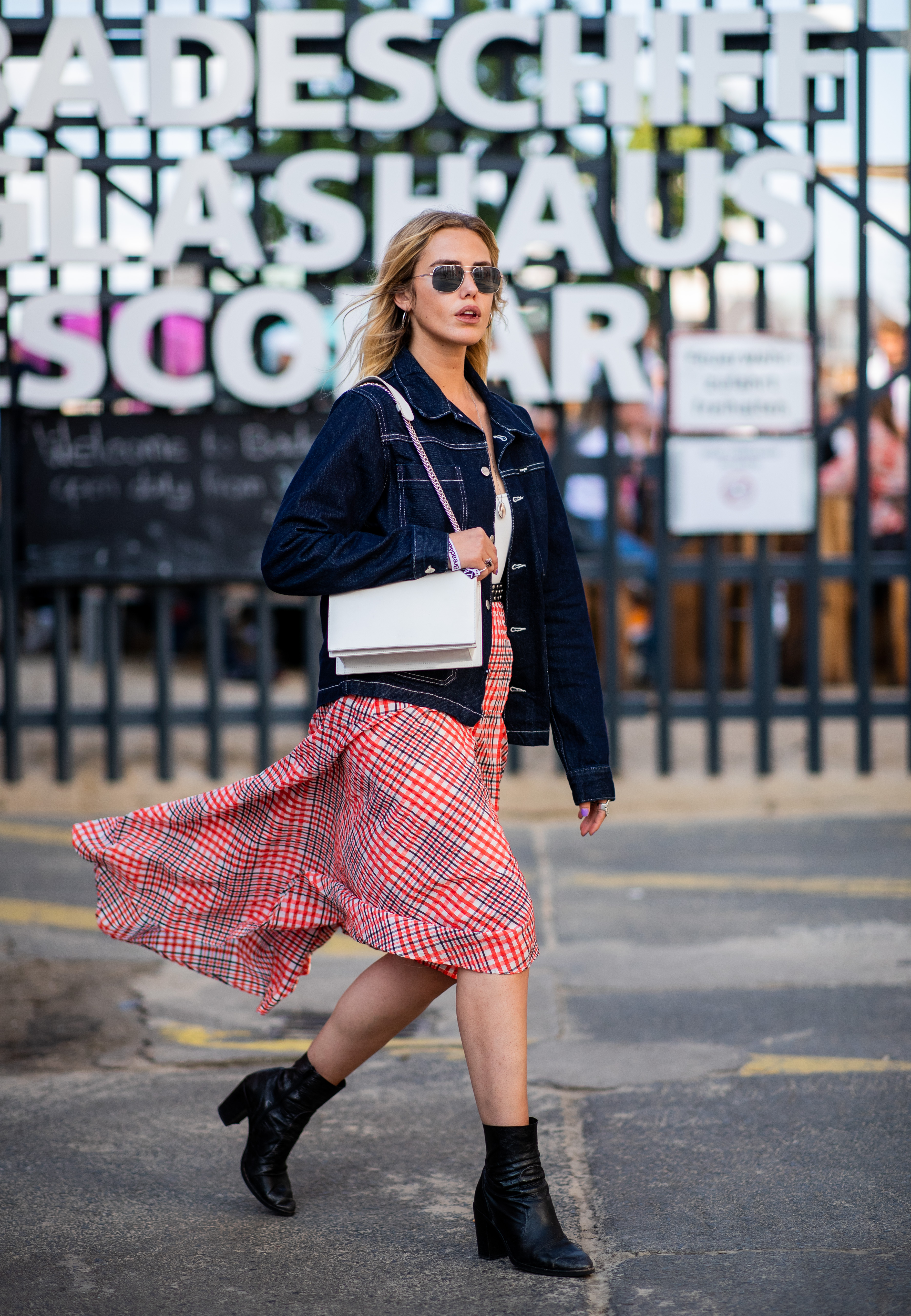 It was the '90s all over again as the Fall of 2018 was about channeling the rad plaid. With 'Clueless' remake in the works, we doubt if it's coincidence. Besides nobody complains wearing rad plaid and going all Cher.
Biggest fashion trends of 2018: Tiny Sunglasses, particularly the tinest ever created
Earlier this year, Mindy Kaling warned us about this trend but so far there have been no regrets. From brands such as Prada to Balenciaga, teeny frames have been spotted regularly on supermodels as well. All we can say is that small things make big fashion statements.
Biggest fashion trends of 2018: Chunky sneakers, particularly the Balenciaga one
Talking about Balenciaga, Chunky Sneakers took flight this year with the launch of its Triple S sneaker. After years of keeping sneakers to its minimum glory and fine fitting, Chunky Sneakers called in for another direction and looks like the trend is here to stay with major brands hyping up the Chunky game.
Biggest fashion trends of 2018: Neon colors, particularly the Slime Green
Neon brights ruled runways all over the world, including in New York Fashion Week. Slime green can be called as the color of the year with the entire Kardashian clan hyping up the trend with their Instagram posts. Even Blake Lively followed suit wearing a neon slime green pantsuit and no one complained.
Biggest fashion trends of 2018: Biker shorts, particularly the black Cycling one
At first, no one understood this trend even when Kim Kardashian debuted it as the Yeezy Collection, but quickly the word spread that Princess Diana had been rocking the look in 1995. With Biker shorts, the athleisure look got even more innovative and despite what Kris Jenner thinks about it, the style will definitely hop another year.
Biggest fashion trends of 2018: Puffer jackets, particularly in red
Kendall Jenner may have turned into a meme while debuting a ridiculously large-sized puffer jacket for Vogue France, but guess what? Fashion enthusiasts aren't backing down from donning the extra-large puffer jackets, making it the anthem of Winter 2018.
Biggest fashion trends of 2018: Slouchy boots, particularly thigh-high
The boot which you can easily mistake for a leg-warmer has made a very seasoned comeback. Replacing the white-boot trend is the slouchy boot that has already taken runways and streetstyle by storm featuring the slouch from ankle to even thigh-high.
Biggest fashion trends of 2018: High gloss, particularly logomania
What do you do when you've tried all the colors in the world? Well, you try them again, but this time, more glossier, shinier and in the sharpest of hue. High shine is the color of the year as Mary Katrantzou presented high-shine pastels and Fendi debuted the glossy logomania. We are happy that 2018 is wrapping up with a lot of shine.
Disclaimer : The views expressed in this article belong to the writer and are not necessarily shared by MEAWW.