Utah family of 20 kicked off American Airlines flight after one member 'accidentally' dropped mask below nose
One of the witnesses claimed that the family had been following the rules and it was the airline that had erred in removing them from the plane An American Airlines flight that departed from Salt Lake City, Utah, on Sunday, January 24, reportedly kicked out 10 adults and 10 children of the same family. The incident occurred after one of them had accidentally let the mask drop beneath the nose. Scott Wilson, one of the members of the family, explained how he and 19 members of his family had just settled in when one of their masks has accidentally dropped before being corrected.
Wilson told KSL TV that one of the crew members of the flight had informed him and his family and said, "Well, they want you to leave the plane." He then asked the crew member, "'I said, 'What, they want us to get off the plane? Can we talk, can we have a conversation?' Nobody has even really talked to us.'"
After this, Wilson claimed that one of the crew members had left to check, and returned later only to say that the entire family would have to leave the flight. Wilson then recalls, ''He says, 'I'm sorry, it has to be the whole family'." One of the witnesses who spoke to the KSL-TV about the incident claimed that Wilson's family had been following the rules and it was the airline that had erred in removing them from the plane.
The family's actual destination was Hawaii and fortunately, other American Airlines flights were sympathetic to the family's situation and they were allowed to board other American, United and Delta flights to their ultimate destination. Of the other agents who had helped the family rebook their flight, Wilson said, "They were livid. They were mad at this guy and said, 'He is the one with the problem, you guys did nothing wrong. We've never seen anything like this. We've never had a situation like this, and he was totally in the wrong by doing what he did'."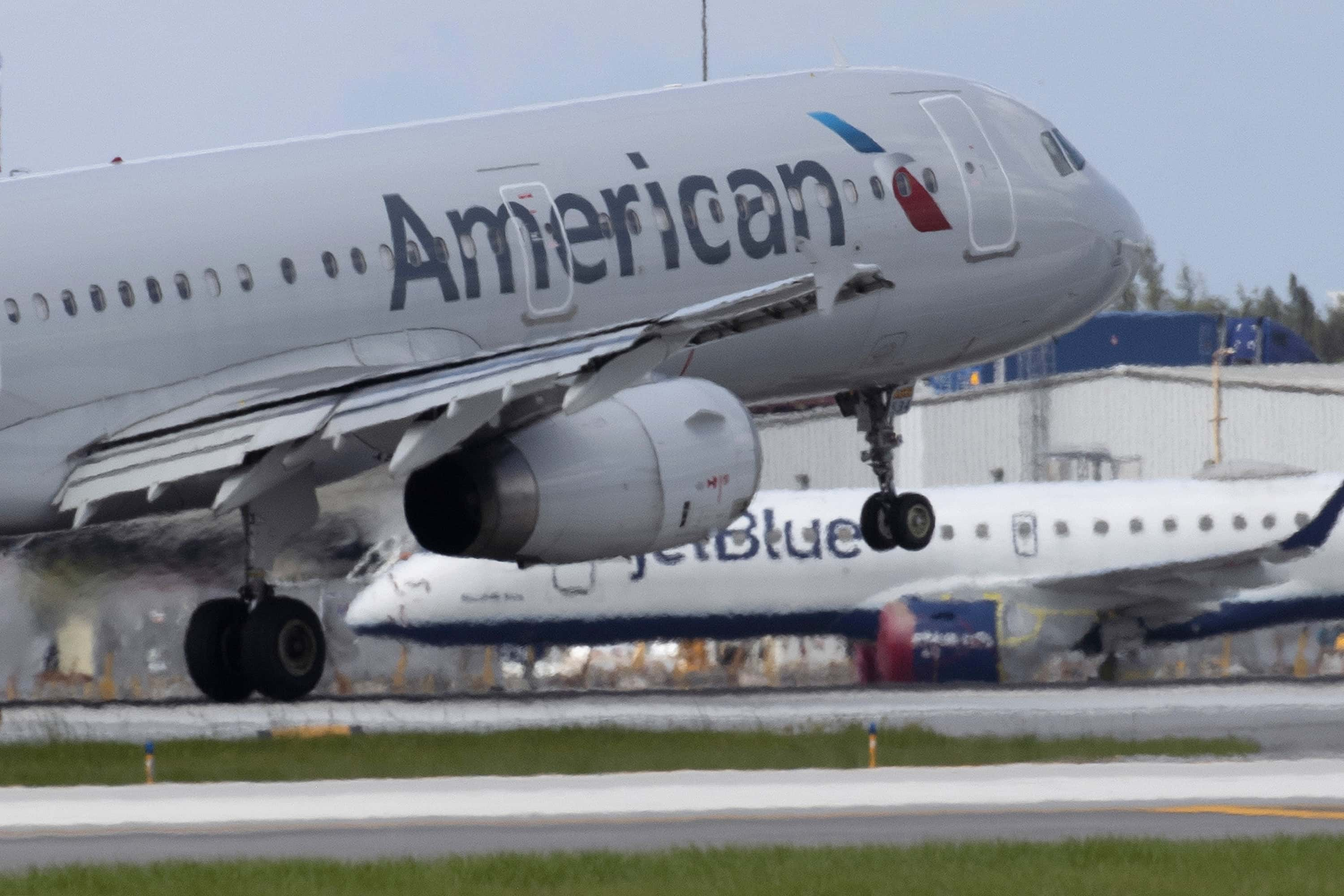 The official statement from the airline about the incident, according to Daily Mail read, "On Sunday, January 24, passengers traveling on American Airlines flight 1214 from Salt Lake City International Airport (SLC) to Dallas-Fort Worth International Airport (DFW) were reported to be noncompliant with our mandatory face-covering policy, which requires face coverings be worn properly over the nose and mouth."
The statement further added, "Per procedure, the customers involved were asked to exit the aircraft before departure and the flight departed for DFW shortly after. American, like other US airlines, began requiring customers to wear a face-covering while onboard aircraft beginning May 11. We have since strengthened our policy to require face coverings be worn at airports and onboard, and announced in June that we may deny future travel for customers who refuse to wear a face-covering for the duration of this requirement."
Disclaimer : This is based on sources and we have been unable to verify this information independently.
Share this article:
Utah family of 20 kicked off American Airlines flight after one member 'accidentally' dropped mask below nose