Sarah Ferguson, Prince Philip and other famous royals who renounced their titles and embraced life as commoners We have all dreamt of being a prince or a princess at some point in our childhood, but being a royal is no piece of cake. You might have money with your face on it or even glittering tiaras to choose from, but there are some strict rules that every royal must follow when it comes to their family and its honor.
So what exactly happens when a royal decides that this life of luxury isn't necessarily for them, or when their hearts' desires conflict with the rules of the monarchy? Here's a list of ten of the most scandalous instances of royals letting go of their titles to live their lives just the way they want.
1. Princess Tessy of Luxembourg
The former wife of Prince Louis of Luxembourg, Princess Tessy, will no longer be known as Princess Tessy after the couple's divorce got finalized last week. Tessy, who wed Louis in 2006, has two children with the prince who is the third son of the country's reigning monarch Grand Duke Henri. The mother-of-two will now be known as Tessy Antony-de Nassau, which is her maiden name and the royal family's surname.
Tessy and Louis' fairytale marriage broke down in 2016, and they were granted a decree nisi in February last year after 12 years together. They were only 20 when they wed, getting married six months after the birth of their eldest son Prince Gabriel of Nassau, now 13.
2. King Edward VIII of Britain
In a scandal that marred the British royal family for decades and changed the course of history, King Edward VIII chose to abdicate the throne to marry his lady love, Wallace Simpson, who was an American divorcée, in 1936. Edward had found out that the marriage will not be accepted by the Church of England as Simpson was divorced, and that as the titular head of the Church, he was expected to toe the line.
The royal had been sitting on the throne for mere months when he addressed the nation with his decision. The very next day, Edward's younger brother, Prince Albert, was named the new ruler and thus titled King George VI. Despite the scandal, George named his brother the Duke of Windsor and, in June 1937, Simpson and the Edward married.
3. Sarah Ferguson, Duchess of York
Sarah Margaret Ferguson, formerly known as The Duchess of York, lost out on her royal title when, after four years of official separation, she and Prince Andrew, the Duke of York, announced their mutual decision to divorce in May 1996. By her divorce on 30 May 1996, Fergie retained the style 'Her Royal Highness' with the style of other divorced peeresses, eliminating the preface 'The' before her existing 'Duchess of York' title.
However, in accordance with letters patent issued in August 1996 regulating post-divorce royal titles, Sarah ceased being a Royal Highness, as she was no longer married to the Duke of York. Her current name, thus, is Sarah, Duchess of York. Should she marry again, Sarah would lose the use of the style of 'Duchess of York' as well.
4. Prince Philip of Greece and Denmark
Although he's always been branded as the husband of Queen of England, Elizabeth II, few would know that Philip was a royal by birth way before he married the British monarch. In an alternate narrative, Prince Philip may have ascended the royal throne of Greece and Denmark. But owing to the political tensions in the country at the time, his family had to leave and move to France. When he decided to marry Elizabeth II, who was next in line to ascend the royal throne of Britain at the time, he had to sever all ties to his past life and become a British citizen.
Just before he and Elizabeth wed, he was given his new royal titles: Knight of the Garter, Baron Greenwich, Earl of Merioneth, and Duke of Edinburgh. Philip also served as the Queen's consort, a position the duke didn't quite love at the beginning, apparently.
5. King Carol II of Romania
His heavy drinking, partying and philandering ways resulted in his separation from his first wife Helen, the daughter of the King of Greece. Carol's torrid affair with a French woman, Elena Lupescu, was the final nail in his marital coffin. In 1925, Carol renounced his rights to the throne and went into exile. Despite being removed from the line of succession, he did end up becoming the King of Romania in 1930, but was forced to abdicate and go into exile yet again ten years later. Carol and Lupescu went on to get married in 1947 and they remained together until Carol's death.
6. Princess Cristina of Spain
Princess Cristina was another saddened royal who was forced to give up her title, but it was because of her controversial life choices that her brother, the King of Spain, was left with no choice but strip her of all royal privileges to save the family name. Cristina was the first member of the Spanish royal family to stand trial due to a tax fraud investigation against her and her husband.
Although she was found not guilty in February 2017, her husband Inaki Urdangarin was sentenced to serve six years and three months in prison. Cristina, on the other hand, was fined for the role she played in the business tax fraud.
7. Princess Srirasmi of Thailand
Srirasmi, unfortunately, renounced her title before she could even be forced to do so, due to various scandals at the time that engulfed both her and her family. Having been the royal consort, wife of Crown Prince Maha Vajiralongkorn, Srirasmi and the prince got a divorce after her family members were hit with a raft of serious criminal charges. Her uncle was arrested for extortion and oil smuggling, while her three brothers and her sister were charged with defaming the monarchy—a serious crime in Thailand.
The disgraced royal, who now has to live her life as a commoner, reportedly left her son with her former husband so that her son could one day become king of Thailand.
8. Princess Mako of Japan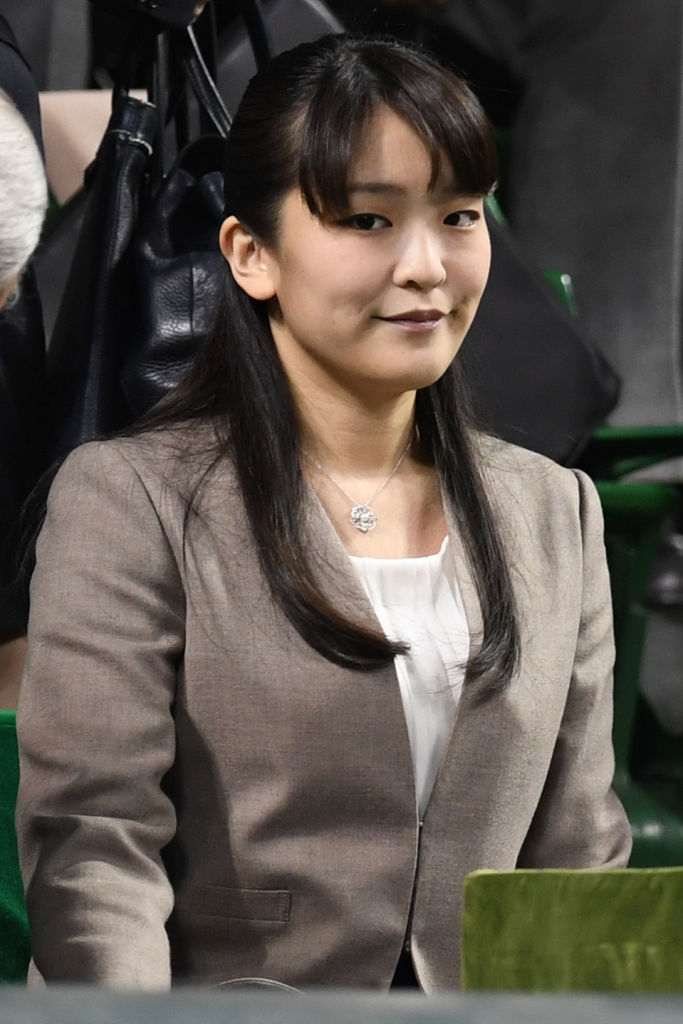 Due to a centuries-old Japanese law, Japan's Princess Mako will be forced to give up her title in 2020 in the name of love. Once she goes through with her decision to marry commoner Kei Komuro, Princess Mako will become the next Japanese royal to relinquish her title for love. With Japan's Emperor Akihito hinting that he is considering abdicating soon, Mako's decision has sparked intense debate about the Japanese line of succession.
Princess Mako has not yet revealed her plans for life after leaving the royal family, although she could take some tips from her aunt, Sayako, who was the first Japanese royal to become a commoner.
9. Prince Johan Friso
Johan Friso was second in line to the Dutch throne. But he lost his chance when his then bride-to-be Mabel Wisse Smit and he were remiss in disclosing a few details about Smit's previous relations to a Dutch drug lord Klaas Bruinsma. Johan had met Mabel Wisse Smit in Brussels through his younger brother and, soon enough, the couple became very popular with the Dutch public.
After marrying and giving up his title, Johan worked in the finance sector. Tragically, the former prince died from injuries sustained in an avalanche while skiing in Austria in 2012.
10. Princess Sayako of Japan
In what would be considered a first in Japan's royal household, Princess Sayako, the only daughter of Emperor Akihito and Empress Michiko, relinquished her title in order to marry a commoner, urban planner Yoshiki Kuroda. Sayako's parents and other close family members joined the couple in celebrating their union at a hotel in Tokyo.
After she married 40-year-old urban planner Yoshiki Kuroda in a simple ceremony, Sayako had to forego both her position in the imperial family and her generous palace allowance, and her life was a decidedly humble one. She learned how to drive, began grocery shopping and moved into a one-bedroom apartment.