Did all 'The Voice' winners make it big? Javier Colon to Carter Rubin, a look at where the singers are now 'The Voice' returns to screens on March 1 for Season 20. In 19 seasons, the show has witnessed many stars being born. But it takes a lot more than just discovery to make a star that truly goes the distance.
So keeping that in mind, have the past winners of 'The Voice' found their voice in the big bad world of showbiz? Let's get you reacquainted with the winners of all the 19 seasons and find out all about their high notes and low notes in the years in between.
RELATED ARTICLES
Pandemic Playlist: Top 5 songs by 'The Voice' winners that remind us of what's important in the pandemic times
'The Voice' winner Todd Tilghman says Blake Shelton brought him out of comfort zone: 'That's why I picked him'
Season 1 winner Javier Colon
Javier Colon was the very first winner of 'The Voice' way back in 2011 where he impressed with his solo song, 'Stitch by Stitch'. Later that year, he released his first album, 'Come Through For You', which sold 46,000 copies. He also released an acoustic holiday EP that year.
In June 2017, the self-described 'acoustic soul' artist starred in 'Big River: The Adventures of Huckleberry Finn' at Unquowa Repertory Theatre in Connecticut and performed with Charleston Symphony Orchestra for Broadway Under the Stars in South Carolina. After ending his deal with Universal Republic, Colon signed with Concord Records and released 'Gravity' in 2016, having co-written all the tracks.
Season 2 winner Jermaine Paul
Jermaine Paul did not seem to have a smooth ride after 'The Voice'. The Season 2 winner's debut album tentatively titled 'Make Love Save the World' was supposed to release in 2015. However, when it didn't come to fruition his career faced quite a few setbacks. After that Jermaine participated in low-profile events like fundraisers and performances in smaller venues. However, in 2019, he released 'For the Record', an album with nine songs, in the fall of 2019. Prior to his 'The Voice' stint, Jermaine was co-nominated at the 48th Grammy Awards for Best R&B Performance by a Duo or Group with Vocals, in a collaborative work with Alicia Keys as the featured artist. Here's hoping this talented performer recaptures his days of glory.
Season 3 winner Cassadee Pope
Life after 'The Voice' has been quite successful for country singer Cassadee. She received a Grammy nod for her duet with Chris Young for 'Think of You' making her the first 'The Voice' contestant to receive a Grammy nod. In 2016, she released the EP 'Summer'. She released her second album titled 'Stages' in early 2019 and tours extensively.
Season 4 winner Danielle Bradbery
Before Season 14's Brynn Cartelli burst onto the show, Danielle Bradbery held the title as the youngest winner ever on the show. Danielle who is a country-pop singer has released the singles 'Friend Zone' in (2015) and 'Sway' (2017). The latter debuted at No. 46 on the Billboard country chart.
She released her long-awaited sophomore album, 'I Don't Believe We've Met' in December 2017, which debuted at No. 41 on the Billboard 200 and No. 6 on Top Country Albums, and received favorable reviews.
Season 5's winner Tessanne Chin
Tessanne Chin's wowed audiences on Season 5 with her performace of 'I Have Nothing' as well as her duet with Adam Levine to 'Let It Be'. Post 'The Voice' Chin's first studio album 'Count On My Love' came out in 2014 but only reached No. 41 on the Billboard 200. Chin continued to release new music, including the single 'Love Suicide'. However, the past two years have seen her maintain a lower profile professionally as she has placed more focus on starting a family reportedly.
Season 6's winner Josh Kaufman
Josh Kaufman was the oldest contestant to win 'The Voice' at 38. But the pop singer certainly hasn't let a late start hold him back. In 2016, he released a self-titled EP. The following year, he sang the national anthem at a FIFA World Cup game in Colorado and also performed in the Broadway show 'Home For the Holidays, Live on Broadway.' Of course, this was like a homecoming experience for Josh Kauffman who already had Broadway experience playing the title role in 'Pippin' from 2013-2015.
Season 7's winner Craig Wayne Boyd
Craig Wayne Boyd walked away with the top spot on 'The Voice' after his solo performances of the original song 'My Baby's Got a Smile on Her Face' and a cover of 'In Pictures' as well as his duet with his coach Blake Shelton of on 'Boots On'.
'My Baby's got a Smile on Her Face' debuted at No. 1 on the Hot Country Singles chart though it didn't stay at that spot for too long. He then dropped his next single, 'I'm Still Here' and it peaked at No. 35 on the Billboard Digital charts. Boyd now has his own line of guitars and released his first album, 'Top Shelf' in October 2017. He is also a devoted father to his son Graydon.
Season 8's winner Sawyer Fredericks
Sawyer Fredericks was the first winner from team Pharell Williams
He certainly wasted no time after his victory on 'The Voice' and had several hits on the Billboard folk chart. In 2017, he released a second album, 'A Good Storm' which included '4 Pockets', a remix by Williams. He released his third disc, 'Hide Your Ghost' in 2018 and continues to tour in support of that.
Season 9's winner Jordan Smith
Jordan Smith walked away as the champion on Season 9 of 'The Voice' with his renditions of 'Climb Ev'ry Mountain', the Christmas carol 'Mary Did You Know' and a duet with his coach Adam Levine on 'God Only Knows'. Four months after winning 'The Voice', he released the album 'Something Beautiful' which reached No. 11 on the Christian Songs chart.
His second album, 'Only Love' was released in 2018. He continues to tour extensively with other Christian singers, including Amy Grant and Michael W. Smith. Smith also co-wrote the song 'Ashes' for Celine Dion, which was featured on the 'Deadpool 2' soundtrack.
Season 10's winner Alisan Porter
The one-time child star of 'Curly Sue' was the first winner for Team Aguilera with her performances of 'Somewhere' and the original song 'Down That Road'
Her two singles, 'Deep Water' and 'Change' were successes and she released her EP, 'I Come in Pieces' in the summer of 2017. In recent years however she has been spending most of her time as a hands-on mother to her two children.
Season 11's winner Sundance Head
Post 'The Voice' Sundance Head went on tour with Blake Shelton as his opening act. Post the tour Head went to work on his first album, 'Stained Glass and Neon' which opened to great reviews under Dean Dillon's Wildcatter Records. The album included the hit single 'Close Enough to Walk'.
Season 12's winner Chris Blue
Chris Blue was the first winner for team Alicia Keys. After his cover of 'Take Me to the King' hit No. 1 on the Billboard Hot Gospel Songs chart in May 2017, he began work on his first album. While that is a work in progress fans were treated to Chris' single 'Inside Ya' in the fall of 2019.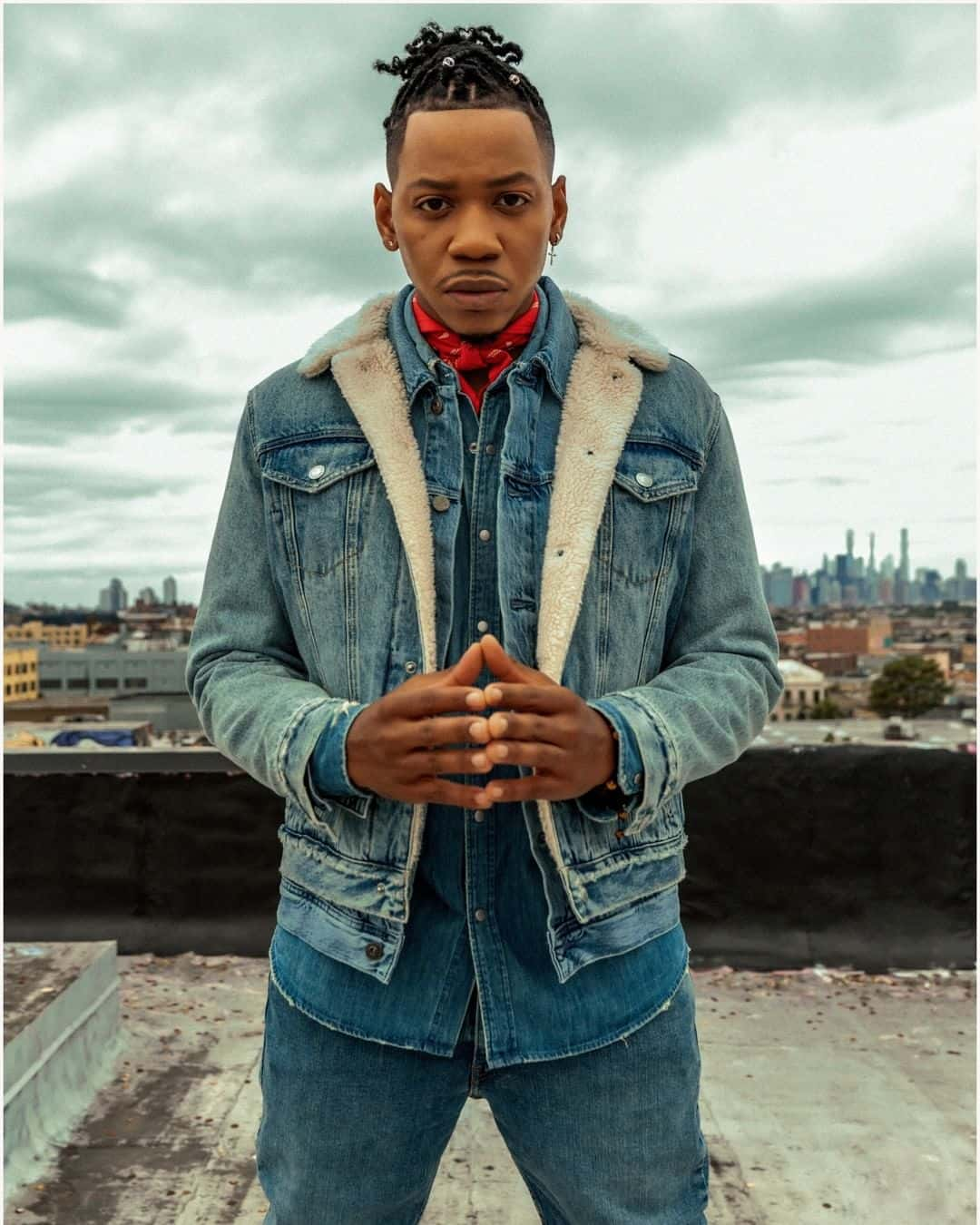 Season 13's winner Chloe Kohanski
Chloe released her single 'Come This Far' in 2018 but the single only made it to No.69 on the Billboard Hot 100.
Kohanksi recently changed her name to Chloe MK and released the single 'To Be Young' and the EP 'Fantasy' under her new name.
Season 14's winner Brynn Cartelli
Brynn Cartelli is the youngest ever winner of 'The Voice' at fifteen years old. The single of her original song 'Walk This Way' made it to number 8 on the Billboard Digital Chart. She signed a deal with Atlantic Records in December 2018 and opened for Kelly Clarkson on a 2019 tour.
Season 15's winner Chevel Shepherd
Chevel Shepherd debuted her original song 'Broken Hearts' on the show. The single 'Broken Hearts' made it to number 24 on the Billboard Country Chart. She signed a deal with Republic Records in 2019 and is hard at work on her debut album.
Season 16's winner Maelyn Jarmon
Maelyn Jarmon was the first win for team John Legend. She walked away with the top spot on 'The Voice' with the performance of her original song 'Wait For You' as well as her duet with John Legend to 'Unforgettable'. Fans got to watch Jarmon perform once again at the Season 17 finale of 'The Voice' when she performed 'Have Yourself A Merry Little Christmas'.
Season 17's winner Jake Hoot
Hoot won 'The Voice' in December 2019, the third win for team Kelly Clarkson. Hoot debuted his original song 'Better Off Without You' on the show and 'Better Off Without You' became a hit on the country music charts. Jake Hoot made his Grand Ole Opry debut in February 2020.
Season 18's winner Todd Tilghman
Tilghman got coach Blake Shelton his seventh win on the show. Tilghman debuted his original 'Long Way Home' on the show. Interestingly in spite of his success on the show, Tilghman remains the lead pastor of Cornerstone Church in Meridian, Mississippi. Tilghman recently released his album 'In a Heartache' which also has a single of the same name.


Season 19's winner Carter Rubin
Carter Rubin is the youngest male winner and second youngest winner overall on the show. He marked the first win for team Gwen Stefani. Carter Rubin debuted his original song 'Up Here' on 'The Voice' in 2020. He has also sung 'You Make it Feel Like Christmas' with Gwen Stefani.
So there you have it, the nineteen winners of all the seasons of 'The Voice'. We look forward to being introduced to a whole host of fresh talent come March 1 and let's see if Team Shelton can continue the magic streak this year as well.