Peaky Blinders' cast get together for season 5 premiere at Birmingham without main man Cillian Murphy aka Thomas Shelby Missing the twists and turns of the crime drama series 'Peaky Blinders'? Well, here's some good news! In a glamorous affair, the epic cast who portray the gangster family came together for the much-anticipated season five premiere at Birmingham Town Hall on July 18. As the crowd looked on with high hopes amid the musical soirée at the side, the screening of the first episode from the show was aired. Thundering applause filled the air as the actors from the show turned up at the red carpet.
The spotlight was on Helena McCrory and Sophie Rundle, who play Aunt Polly and Ada Shelby respectively. The other members of the cast, Packy Lee, Harry Kirton, Finn Cole, Natasha O'Keeffe, Daryl McCormack and Charlene McKenna joined them along with series creator Steven Knight.
Ahead of the star-studded event, Knight said: "Birmingham is, of course, my first choice for the world premiere, the cast and crew love it here. Birmingham is the epicenter for the show and it means so much to me to come back here year after year and start the series with a bang. This year we're at the Town Hall, which is a great venue, with more fans than ever before able to see the programme. I can't wait to see everyone's reactions on the night."
In a slight disappointment for fans, head honcho Cillian Murphy, who plays Tommy Shelby was a no-show on the big night. The actor is believed to be shooting for 'A Quiet Place 2' starring Emily Blunt and John Krasinski, according to the Birmingham Mail. Actor Benjamin Zephaniah and newcomer Sam Calflin were also missed.
"A huge thank you to everyone who made the world premiere of #PeakyBlinders series 5 such a special event. Thank you to everyone who applied for a ticket and thank you to @BBCBhamPR for hosting!" a tweet posted on the official Twitter account of Peaky Blinders read.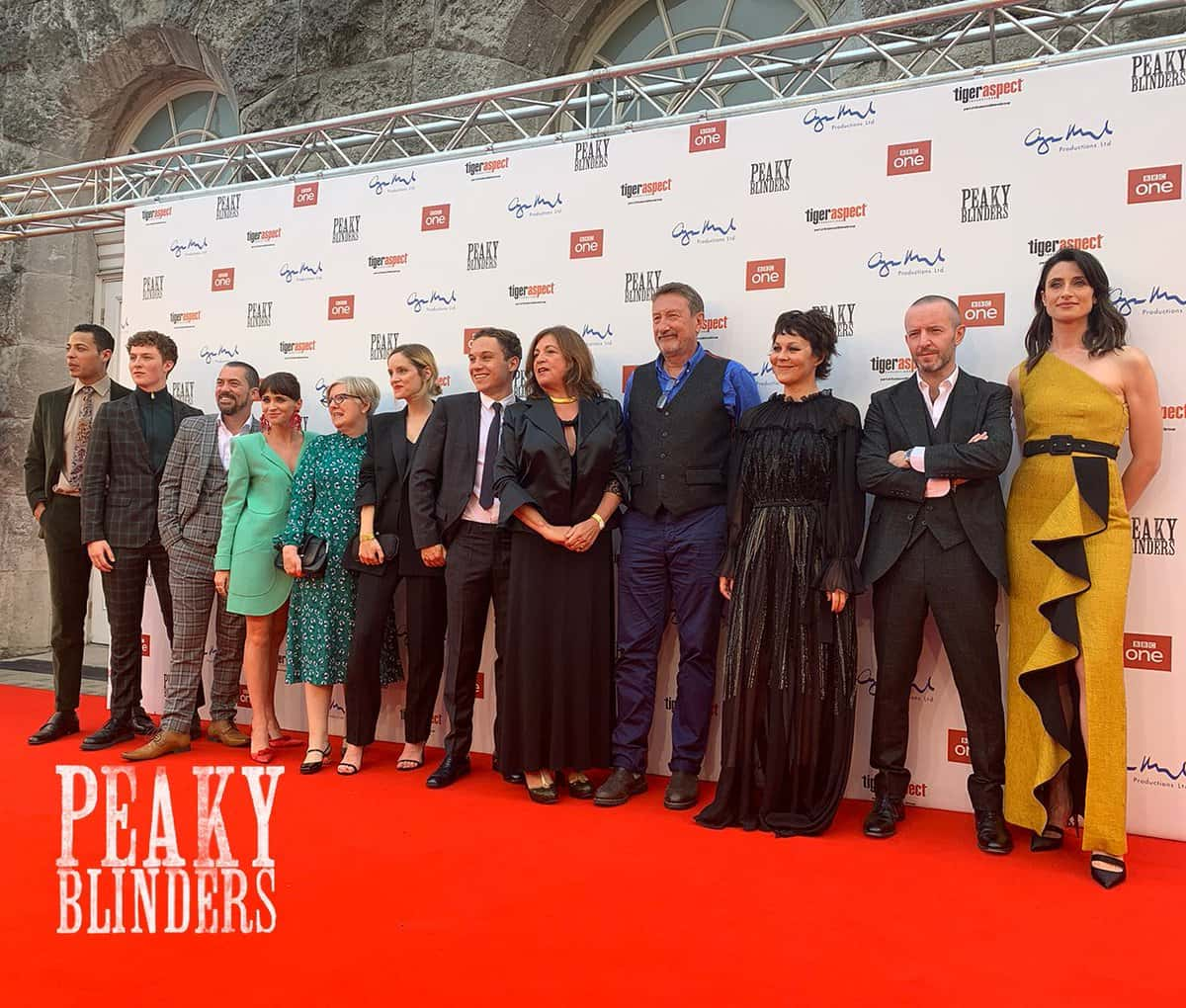 More than 76,000 fans had applied for free tickets for the premiere – making the demand for the series the biggest yet, according to BBC bosses. Caryn Mandabach, executive producer of 'Peaky Blinders' said in a statement: "We are moved beyond measure that so many people have applied to come to the premiere this year. 'Peaky Blinders' is a love letter to Birmingham, so we're thrilled that the feeling is mutual."
Finlay Lewis J Cole, who plays the role of Polly's son Michael in the show, addressed the large gathering and said: "You guys are the greatest fans that we could have asked for!"
Set against the turmoil of the 1929 financial crash, the latest installment will return to BBC One later this year. The plot will revolve around Thomas Shelby, who is heading to Westminster as a member of parliament.