'Castaways': Meet the cast of the show ahead of its premiere on August 7
The new reality TV series 'Castaways' has revealed the 12 participants who will take part in the first season of the show The new reality TV series 'Castaways' will be testing the human need for companionship under extreme circumstances. Each participant on the show knows that there are other castaways out there but are unaware of how many of them there are, their locations or when they will be rescued. The show is going to be set in very scenic locations and will follow the journey of 12 contestants as they are left to fend for themselves on various islets in Indonesia. 
The participants will be challenged to survive among washed-up luggage, extremely scattered resources, and abandoned structures. The only way that they can get off the island is either to grit their teeth and stick it through and wait to be rescued, or simply quit. The series will show flashbacks in a documentary fashion of the lives the individuals led and left behind before coming on the show. 
'Castaways' is set to premiere on August 7 and here is an opportunity to get to know the 12 castaways before the premiere.
1. Terry Allen, Agoura, California
The 62-year-old moved back to California after helping her aging parents out with their dementia. Terry is going to be sending her youngest daughter off to college and has always been the main caregiver. She feels conflicted by the fact that her greatest love is for her family but longs for a sense of independence.
2. Eric Brown, Glendale, California
Eric served in the U.S. Navy at the age of 19, fulfilling his childhood dream. He was in the service for around seven years when he started to struggle with the horror he witnessed while stationed in Iraq. He was able to pull himself out of that depression mainly because of his recent marriage to his girlfriend Elise. His wife Elise was not able to tell her parents about their wedding as she was unsure as to how they would react to her interracial marriage. 
3. Sawyer Brown, Willseyville, New York
The 30-year-old is a devoted husband and father who is a sponsored obstacle-course racing athlete. A happy and healthy living is not something that has been normal for him. While growing up, he struggled with drugs and alcohol but was able to turn his life around through fitness. He believes he can help those with similar issues including his brother Zach who struggles with substance-abuse issues and depression.
4. Tim Burke, Plant City, Florida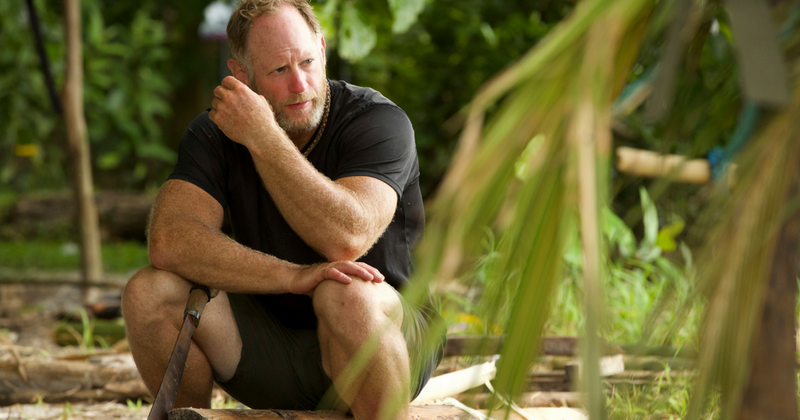 50-year-old Tim Burke is a retired U.S. Army Green Beret who has spent much of his life fighting America's conflicts on foreign battlefields. He often travels undercover all over the world to help rescue young girls from the clutches of sex trafficking rings and gangs. Due to the nature of his job, his focus on issues abroad has caused him to neglect important issues at home.
5. Matt Jaskol, Las Vegas, Nevada
Matt's childhood dream was to become a professional race car driver and, at the young age of 16, he went from amateur go-kart racing to racing Formula 4 cars around the world. His pursuit to be successful in racing came to screeching halt when the financial market crashed in 2008 which put his racing career on hold. He is involved in woodworking and also looks after his mother and father. 
6. Krichelle Kerbow, Haiku, Hawaii
Krichelle knows what it means to live totally off-grid and lives with her family deep inside the jungles of Hawaii. She loves all that Hawaii has to offer but is hoping to branch out on her own to travel across the globe. However, she is scared that her loved ones at home could spiral out of control if she were to leave the jungle to follow her dreams.
7. Richard Rogers, Sequim, Washington
The 35-year-old has a lot of knowledge when it comes to fishing and hunting as he grew up in the Pacific Northwest on a salmon hatchery. He is now looking to be able to settle down with his fiancee Libby. He will also be taking on the responsibility of caring for Libby's two children as he makes the transition from adult bachelor to a parental figure.
8. Kenzi Whittington, Nashville, Tennessee
An aspiring country music artist, Kenzi moved to Nashville after high school. She was determined to make her mark in the music industry but the demands of her career have taken a toll on her relationships. She often wonders whether or not her dreams of becoming a singer are merely a pipe dream or if they could end up becoming a reality.
9. Tracee Wnetrzak, Quartz Hill, California
The 41-year-old describes herself as a supermom and is the primary caregiver of five generations living under one roof while she attempts to maintain a job at a local restaurant. Her memories of growing up in a broken household have taught her invaluable lessons on how to keep a household together which is what helps her keep her family going. 
10. Robbie Gibbons, Birmingham, Alabama
Robbie is a caring husband and father of four who is beginning to feel the weight of his food addiction as the fear of an imminent heart attack looms. Robbie is currently looking into his hereditary past for answers to find out if his estranged biological father has any addictive personality traits that could help explain his own addiction issues.
11. Reshanna Hearvy, New York, New York
The 24-year-old's bubbly personality helps to distract people from her emotional and heart-breaking personal struggles. Her tight-knit family was evicted from their home without notice forcing them to split up and live in various homeless shelters across the boroughs of New York City. She will not stop until she reaches her goal of living with her family under one roof despite her difficult situation. She looks forward to Sundays when her family reunites for morning church services. 
12. Angel Alvarenga, Chatsworth, California
20-year-old Angel grew up in Honduras and was raised by his grandmother after his mother immigrated alone to California. Angel came to the United States when he was 15-years-old to be closer to his mother. As a result of gang violence, Angel's brother was injured in Honduras leaving Angel to figure out a way to support and return to his family and help his brother.