What is OnlyFans 'Safe For Work' app? Ex-porn star Mia Khalifa to promote sex platform's pivot OnlyFans has released a "safe for work" app on Apple and Google devices, which is called OFTV. The new app includes several videos of OnlyFans biggest stars, however, the catch is without any nudity. Besides, to promote it, the company has partnered with the former porn star, Mia Khalifa.

According to reports, the new initiative taken by OnlyFans is to clean its image as a porn platform. The app, which can now be easily installed on Apple and Google devices, has a number of free interview videos of Khalifa. It also features ex-Disney princess Bella Thorne, who faced a lot of flak in 2020 for starting a no-nudity OnlyFans account. "You scammed people, which in return made us look like scammers and not the hard working people we are," commented one annoyed sex worker at the time.
READ MORE
Who is Timothy Stokely? OnlyFans founder revolutionized sex work in pandemic
The Queen of OnlyFans: How Blac Chyna used a foot fetish to earn $20M a month
What is OnlyFans 'Safe For Work' app?
OnlyFans is famous for its nude content, where users have to pay money to avail its services. However, the online platform, which reportedly has more than 150 million users across the world, is trying to change its image through OFTV. It has been said the new app offers over 800 videos that come along with the original series "Unlocked," which features conversations with Khalifa, Thorne, and Holly Madison. OFTV also offers original videos from pilates instructors, chefs, and podcasters.
Tim Stokely, the chief executive officer of OnlyFans, told Bloomberg: "OFTV provides a super convenient way for fans to watch content from favorite creators. There's no adult content on OFTV. Because it's not being monetized and there's no direct impact on creators' earnings, we are able to be in the app store," before adding, "People who have come on to OFTV to watch one video may go on to choose another. It's a wider audience, and perhaps a slightly different audience."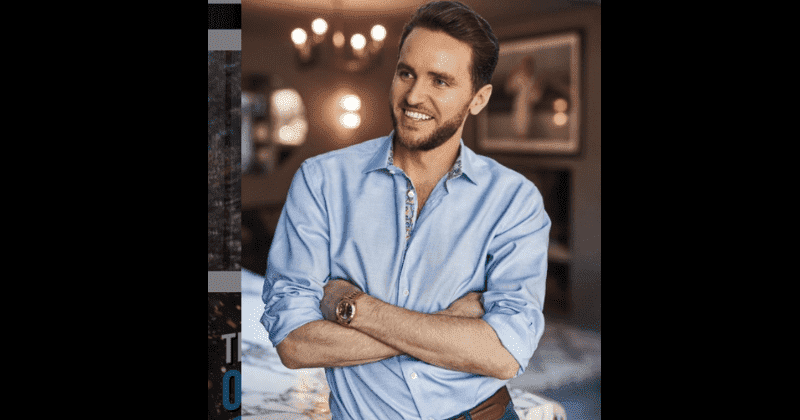 Reports said the new app was first released in January, however, its promotion began in August only. An OnlyFans press release announcing OFTV stated, "Creators are able to share both short- and long-form video content for their fans to watch from the convenience of their phones, tablets, and smart TVs." Not just that, it also features a few risque contents, such as a podcast named -- "Coffee and Cleavage" -- and a series of cooking shows that includes young women in low-cut tops.

Meanwhile, people on the internet have a lot to say about OnlyFans' OFTV. A user tweeted, "I just don't get who they think their audience is going to be… everyone who's on there now is there for adult content, like nobody's going to go out of their way to watch non-adult content by adult content creators lol." The second one wrote, "It hilarious how badly OnlyFans want's to dissociate with NSFW content lol." "Wants to use sex workers for their bodies then push them to the side to seem 'respectable' smh," the third user added.
---
I just don't get who they think their audience is going to be… everyone who's on there now is there for adult content, like nobody's going to go out of their way to watch non-adult content by adult content creators lol

— Immortal Daddy (@daddyimmortal) August 17, 2021
---
---
It hilarious how badly OnlyFans want's to dissociate with NSFW content lol

— The Ryan.T Show Podcast📺 (@TheRyanTShow) August 17, 2021
---
---
Wants to use sex workers for their bodies then push them to the side to seem "respectable" smh

— Matthew Robinson (@robinsonishyde) August 17, 2021
---
A user commented, "The OnlyFans OFTV App is a Cruel Joke to Creators." Another one stated, "Right. Let's create an App for 1% of our business model and hope beyond hope people care and we'll just leave the other 99% exactly how it's been for 3 years. It'll be fine."
---
Right. Let's create an App for 1% of our business model and hope beyond hope people care and we'll just leave the other 99% exactly how it's been for 3 years. It'll be fine.😫

— OnlyFans Hero Promo 112K (@OnlyFansHero) August 18, 2021
---
Share this article:
What is OnlyFans 'Safe For Work' app? Ex-porn star Mia Khalifa to promote sex platform's pivot