Supermodel Yasmin Le Bon says menopause left her with a 'layer of padding' and memory-loss
Supermodel Yasmin Le Bon talks about her painful menopausal experience and how she dealt with it
Supermodel Yasmin Le Bon may have been a household name in the yesteryears but she's still very much the gorgeous lass that she always was. With legs for days and scintillating smile, her beauty could put most models today to shame.
But even the most perfect among us deal with issues. One can defy age, but that doesn't mean you don't go through the motions of being a woman. Yasmin is no different.
In a recent interview, she disclosed that she is going through menopause and it is a very difficult time. Speaking to Red Magazine, she said, "The menopause is a bit s**t, actually. You ache all over, you're tired and fractious and you develop a layer of padding all over.
The supermodel, who was once the highest paid model in the fashion industry, revealed that her struggle with menopause hasn't been easy. She confessed that it made her forgetful among other things.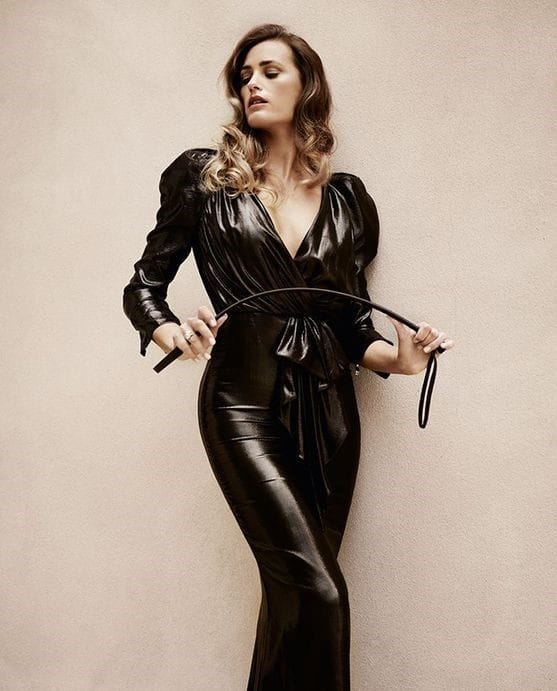 "You can't remember to make that appointment to see the damn endocrinologist. You can't remember where you parked the car. It's important that you tell people this. I share this with my girls because I want them to be a bit more prepared than I was."
She is on the cover of Red for their March issue.
The gorgeous model has been married to Simon Le Bon, Duran Duran's vocalist, for more than three decades now. They have three kids — Amber, 28, Saffron, 26, and Tallulah, the youngest, who is 23.
The two have been together since they wed in their hometown in Oxford and are still very tight.
Menopause, however, isn't all about the physical pain. There is emotional upheaval as well. The major part of it is seething anger. She revealed that she had her bouts too, but here's how she keeps calm. "When you want to explode, take a full breath, and exhale grace and calm."
"In a long and deep relationship, there will be time to work out these feelings in a more meaningful way. Nothing good ever came from anger. But nothing good ever came from silence, either. In marriage – in any relationship – do not leave things unsaid. Life is too short."
She isn't all about menopause though. She speaks about her absolutely sensational relationship and its secret in the interview. "Space is the savior for any relationship. Headspace and physical space. The question is, how much? Too much distraction is not always a good thing."
The ex-model shot to fame, soon after being discovered at 18. She shot up like a star and became one of the most wanted and popular models in the eighties and nineties. 
Even at 53, she is as smoking hot as ever. How does she do it? The secret to her super hot bod is avoiding wheat and eating fat. Yes, eating fat.
She says, "Eat fat. Olive oil, coconut oil, butter, avocados, nut oils, the body needs it. Lay off the wheat as you get older, and beware too much quinoa."
She has appeared in giant ad campaigns for names like Bloomingdale's, Dior, Chanel, Versace, Calvin Klein, Guess and Escada to name a few.
The 5'9'' model has blown audiences away as she sizzled on the covers of Cosmopolitan, Vogue, marie Claire and Harper's Bazaar.
If you have any views or stories that you would like to share with us, drop us an email at writetous@meawwworld.com