This plus-size model is celebrating her cellulite and you should too!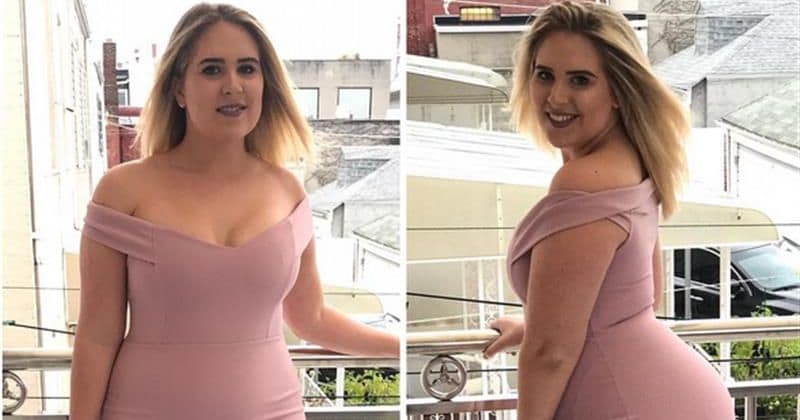 If you have ever been told to lose weight, you aren't alone. Every woman out there has something to say about how their weight has always been viewed as a problem, but this 20-something gorgeous model is here to tell you how your weight isn't a problem.
Instagram model Sophie Turner, 22, from Edinburgh, Scotland, was reviewing photographs from a recent photo shoot when she spotted how cellulite looked on her thigh in one of the images.
At first, she felt embarrassed. More than embarrassment, the picture made her angry. But without letting the niggling negative thoughts and emotions blind her,  the 22-year-old chose to share the pictures on social media to give out a very important message — our bodies are a wonderland and there is nothing to be embarrassed about.
"I was angry when I [saw] the pic because of my cellulite," Turner wrote in her Instagram caption accompanying the picture. "It was on my mind but why should it [be]?" she wrote.

She explained how her body has more cellulite, rolls, and other so-called imperfections than the modelesque body images that media portrays.
Turner then told her followers to not loathe the 'bodily flaws' all of us have, as it is a part of our body and we must learn to embrace them wholeheartedly.
"A few years ago, I used to work out constantly," she said in an interview with TODAY. She added: "And even though I lost weight, the cellulite stayed. It's just something that I've always had, and I've learned to accept it."
Read: Woman opens a salon exclusively for plus-sized women to help the curvy ladies feel beautiful.
In fact, it is proven that cellulite is exceedingly common in women. According to an article published in Time, the cosmetic condition affects nearly 90% of women at some point during their lives, even women who are otherwise slender and fit. The reason behind cellulite being extremely common is because of the framework of a woman's skin that has collagen arranged in parallel rows, like pillars.

This pattern lends itself to the compartmentalization of fat, which makes cellulite visible, explained plastic surgeon Matthew Schulman. In his interview with womenshealthmag.com, Matthew explained how cellulite is just the dimples and bumps and not even fat as it is perceived to be.

Which is why Turner stresses on the normalcy of cellulite and asks women to embrace it as a part of their own body. Being someone who had cellulite since she was 12 years old, Turner revealed how she is still "learning to love it", and hopes to spread the message of body love across the world.
Also Read: This model's views on being curvy and large will change your outlook on beauty.
Her wish came true and in no time, the post hit virality, with most commenters thanking Turner for normalizing cellulite and for taking a stand against 'digital alterations'.
One Instagrammer commented: "Most women have cellulite, it's shameful for a woman to criticize another for having it!" one wrote. "I applaud you for embracing it! You are beautiful."
Another commented, "I'm always trying to be kinder to myself and this is a good reminder—thank you!"
Obviously, there were some who thought the picture was awful and trolled Turner for it. But Turner chose to respond to it with positivism and showed exactly what she thought about the negative comments.
She responded to some of the nasty comments, reiterating that she really does love herself the way she is. To the commenter who called the post "fat and awful", Turner responded, "I'd rather be fat and happy."
To the person who rudely commented that Turner should consider whether her dietary choices affect her cellulite, she remarked, "This makes no sense. I never said anything about diet, but cellulite is normal—get over it."
"I hated myself for years, and I want girls to love themselves and be proud of who they are," Turner told GoodHousekeeping.com. She wants women in every part of the world to know that self-love and body acceptance "won't happen overnight." In fact, it's something one needs to work on every day, without fail.

Turner isn't alone in her mission of change. Many body-positive female influencers are proudly showing their so-called imperfections on social media to emphasize the point that everyone has cellulite.
Fitness blogger Sophie Allen posted a side-by-side image showing that she does indeed have cellulite, even though clenching her butt might make it seem like she doesn't.
Blogger Jules Johnson urged her followers to celebrate a #SummerOfCellulite with her. And runner Dorothy Beal reminded everyone that lighting can make a world of difference in how cellulite appears.
Kudos to these women who are changing the body-narrative and making way for embracing themselves without letting the noise of the world drown their precious self-esteem.

Read: These 15 plus-size models are blazing a trail in the modeling industry...and it's easy to see why.
If you want to know more about who she is, watch this video: