10 things that parents of autistic children need you to understand
We have to play the game of life with the hand we were dealt but life would be easier if we accepted and supported diversity.
When it comes to disorders such as autism, there are certain pre-conceived notions and connotations which are attached to it. These presumed assumptions and judgments are more often a result of narrow-minded thinking and people who do not know how to accept anything which is different. 
These are 10 things parents of autistic children need you to understand: 
#10 Useless pity is not required
Most often when parents reveal that their child is autistic, the automatic response tends to be an apology but pity is not what is needed. It is just a condition which the child was born with and does not mean that they need to be alienated and apologized for. Don't be sorry for the child as the parents certainly aren't. 
#9 Acceptance over awareness
More than spreading awareness of what autism is, people need to learn how to accept what they do not know and understand. What autistic people and families need are equal and fair opportunities to be able to live and function independently without being put down for who they are. 
#8 The problem lies in us, not in our children 
There is nothing wrong with being autistic and the problem does not lie with the people who are autistic but more with those who are not. Our society is full of people who refuse to accept or understand anyone who is different from the norm. The goal is not to cure autism but to help those with it lead as normal a life as possible. 
#7 Autism is part of the child's identity 
Being autistic and playing with the hand you were dealt is part of living. Autism is part of the child's identity and the very core of who he/she is; so making them feel isolated and different is certainly not the way to be. The child has no control over it and this is something that they were born with. 
#6 Thanks for the advice, but no thanks! 
No matter what the intention is and where it comes from, it is better to keep advice to yourself instead of being upfront and in-your-face about sharing your point of view. These are sensitive and private matters which most people will not be looking to discuss and make table conversation. 
#5 It is exhausting
It can be pretty exhausting keeping up with society and all the pressure that surrounds disorders and illnesses. Just to be able to function can be a task for the child as well as the parents. The child also finds it very difficult to accommodate all that society expects them to and it can be a burden to be different. 
#4 We know our child better than you do. 
Parents will obviously have a better understanding of their children much more than anyone else so it is quite silly for an outsider to make comments or judgments about the child. Instead of making baseless arguments about the disorder, you would much rather hear from the parents on what the true problems and challenges are. 
#3 Don't make assumptions 
It is best not to make assumptions about how the person is or how the family is and we each have our own problems and challenges. Instead of assuming that an autistic person will behave in a certain way, it is advisable to understand the situation first. All of our circumstances are different and we are a result of our environment so making assumptions only seems ignorant.  
#2 Don't stop inviting us
It may not always be possible to make it or there are certain days when the autism plays up more than normal but just because the family does not show up once or twice does not mean that you should stop inviting them. An invitation to an event in a way is some sort of encouragement that a family needs to feel comfortable and accepted.  
#1 Just because the child is not verbal, does not mean they have nothing to say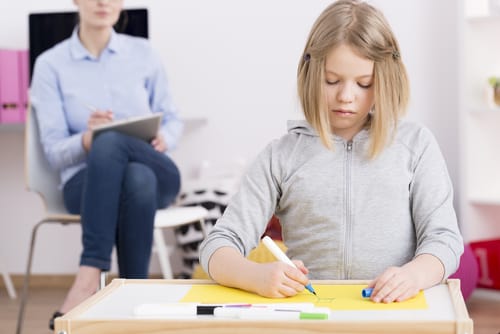 Children who have autism may not be very verbal or may not be able to express themselves as easily as other children but it is wrong to assume that they have nothing to say. Even if they do not speak up, they still have a voice inside and have things which they wish they would be able to say out loud. 
Here is a video which will help you understand these issues better: 
If you have any views or stories that you would like to share with us, drop us an email at writetous@meawwworld.com