After losing her daughter to a tragic accident, this mum channeled her pain to do something incredible for society
Despite coming across many hurdles, Vitale-Neal surpassed them all to keep her dream alive.
"She was a true friend and a fantastic, loving daughter. She enjoyed life. She loved doing anything outdoors. She was a hard worker..."
This is how Betty Vitale-Neal from Amesbury, Massachusetts described her daughter, Tammi, who passed away for her heavenly abode in March of 1996, at the age of 19, when she died in a car accident.
But Betty channeled all her pain and agony towards bringing a positive change in the society through Tammi's Closet—a philanthropic endeavor dedicated to helping girls like her daughter to get a prom dress for their special day.
Tammi's closet — a remembrance for a daughter who passed away too young
It all began in 2005 when Betty heard that East Boston High School was collecting prom dresses. She instantly decided that she would donate all her daughter's apparels, in the hope that another young girls like her daughter could dress up and look beautiful on the big night; when perhaps they couldn't afford to buy one for themselves.
Cut to March 2014, Betty and some of her friends were having a discussion about how expensive prom attires were, and how there wasn't a single outlet in the town that functioned like a donation centre for prom dresses, from where girls — who couldn't afford to buy one — could get one gorgeous dress.
The thought led to the inception of Tammi's Closet in Amesbury—a one-of-its-kind boutique that intended to assist young ladies who have trouble getting a dress or gown for their big night.
"We put out the word and prom dresses, shoes, and jewelry started pouring in," Betty told Babble. "Cash donations started coming in. And in March 2014, Tammi's Closet opened its doors. We gave away 17 dresses the first year," she added.
At the time of her boutique's opening, Betty told Newbury Port News that she was only hoping to get about 50 dresses. But she was surprised to receive more than what she expected —100 once-worn brand-new prom dresses and evening gowns coming in from as far as Cape Cod.
"I would be getting phone calls, 'Betty, I've got 10 dresses, Betty I've got 15 dresses,'" Betty revealed. "They came from all over. I had people emailing me dresses from the Cape. One woman, you would think it was her niece she was working for, she got me so many dresses. It was unreal. We had some put away for next year. Some of them were summer dresses," she added further.
In 2015, Tammi's Closet had given away 54 dresses and the resounding success of the shop all meant that her dream to help underprivileged girls get the dress of their dreams was on it's way to accomplishment.
Silver lining in a cloud
In 2016, Betty had to deal with a robbery incident that cost her 15 prom dresses. When she reported the crime to police, her boutique gained all the more attention, thus paving the way for more donations to flow in.
"Before I knew it, news stations were calling me for an interview about the missing dresses. It was seen all over the US," Betty told Babble. "My phone was blowing up with calls from Florida, California, Kentucky, Missouri, and Kansas. People were sending me dresses, checks, shoes, and jewelry. I ended up with over 900 prom dresses. And with the cash donations, Tammi's Closet helped 11 young men rent tuxedos for prom," she said.
The resounding success speaks volumes of her relentless pursual of a dream that stemmed from a tragedy as agonizing as losing her own child to accidental death.
Her idea has not only helped several girls beam from ear-to-ear everytime they chose to wear a donated prom gown or dress, but also aided some of them to go on to claim the Prom Queen title in a dress bought from her closet.
Like Amanda Martin, whose aunt had bought her a beaded royal blue strapless dress that she donned for her special night where she was also named prom queen in 2014.
"I was a little surprised but it was very exciting," Amanda told Newbury Port News. "It wasn't the dress I was expecting to get. I wasn't looking for a blue dress, I actually was looking for a white one, but my aunt picked it out, I ended up loving it when I tried it on. I had to get a few alterations but it fit perfectly," she asserted happily.
Not just Amanda, several other girls like her come to Tammi's Closet to pick a dress of their choice, each having a moving tale behind their decision to enter the store. Another girl, Hannah Locke, had come to pick a dress for herself and chose a sequined red satin evening gown for her big day.
"We were three months behind on rent and had no way to afford a prom dress," Hannah stated. "I saw (Tammi's Closet) around town and my uncle told me about it. I thought it must be a place for cheap gowns but I still can't afford $100."
Hannah and her uncle came by Tammi's Closet and exited the store with radiant faces. "I'm not a girlie-girl, but (the prom) was still wicked fun," Hannah said. "The dresses were amazing."
"Her mother had written on Facebook that, if it wasn't for Tammi's Closet, Hannah wouldn't be able to go to the prom," Betty said.
"As you know, a lot of people are having financial problems today. Hannah just turned 17 on April 9. March 4 made it 18 years since my Tammi had died. This girl wasn't even born then and now because of my daughter, this girl got to go to her prom in my daughter's name. It's baffling," she explained.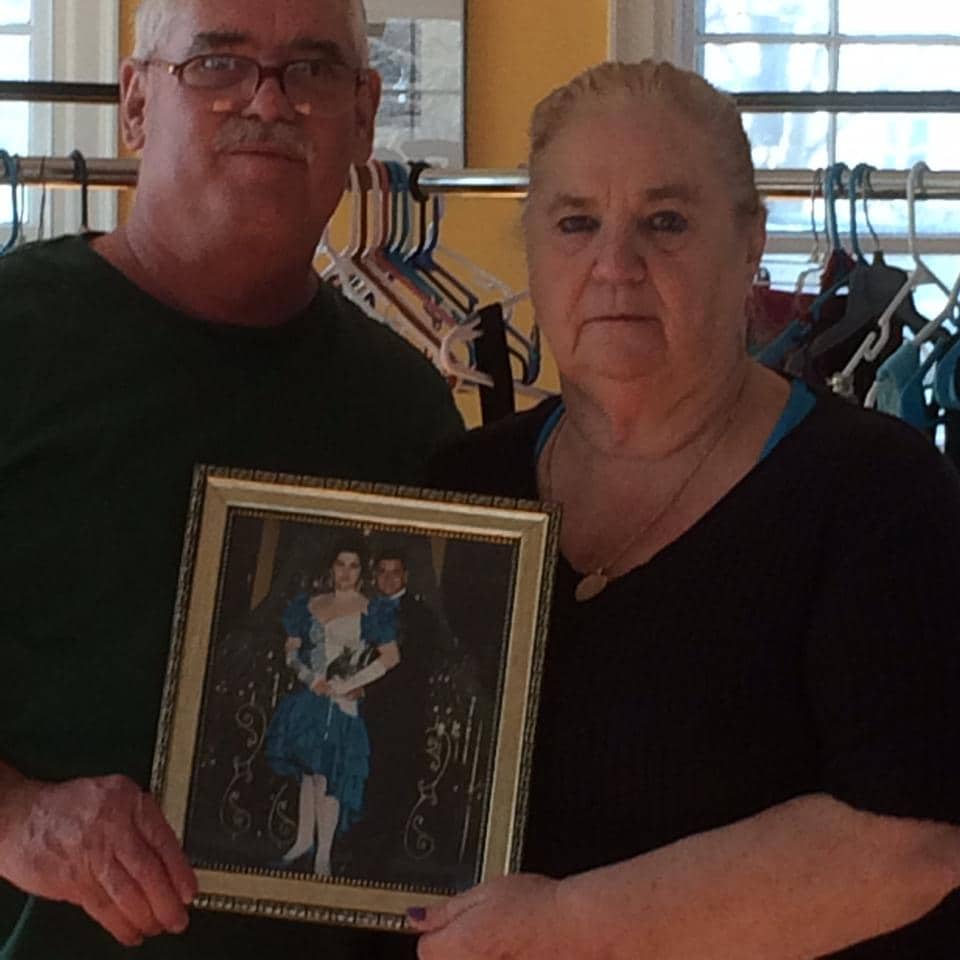 If you have any views or stories that you would like to share with us, drop us an email at writetous@meawwworld.com