9 ways to deal with a mother-in-law who is more like a monster-in-law
These are tips and tricks to help you deal with your mother-in-law
When you get married, you also marry the person's family and will have to find a way to get along with them. There is no situation where you marry the person and discard your partner's family. Every family has its own way of doing things and at the end of the day, we are all products of our circumstances. 
When it comes to dealing with your mother-in-law, in particular, it is advisable to follow some tips which help make the situation easier to deal with rather than harder. These are 9 ways to deal with your in-laws: 
#9 Address the problem as politely as you can
When you are speaking to your in-laws you have to give them the respect and love that they deserve. It will not help anyone if you are being rude and aggressive. If you really love your husband, you have got to make that additional effort to like his parents and at least try and get to know them. 
If you are in a situation where you feel like things are going to become a problem, you should attempt to address the situation in a calm and polite way so that you do not offend anyone. If your relationship means a lot to you, this will not be a problem and you will find yourself being polite and dignified. 
#8 Acknowledge the progress made
It is never easy to enter a family and start to implement and push your own way forward. As hard as it is for you to accept your in-laws it is equally hard for your in-laws to accept you. In any new relationship, it will take a certain amount of time and effort to work things out and build a bond. 
Remember that at any stage of progression and improvement, acknowledge the effort that is being made on both sides. 
#7 Try and take your in-laws' advice
As hard as it may be, try and look at what your in-laws are trying to say. This does not mean that you should listen for the heck of it and just brush off whatever they are saying. Instead of branding them as stupid or old, you could actually try and understand why they could be saying what they are saying. This will only make the situation easier to deal with. 
#6 Never take anything personally 
All parents have their own way of showing concern and even though it may not be the best way, it is something that needs to be understood. When you married your husband, you married his family and you have to understand where this advice and lectures are coming from. 
Remember to hold your ground and never take anything personally. They are not saying anything to intentionally hurt you and their words of advice are probably stemming from concern. The moment you start to take things personally and internalize it, the relationship will get extremely messy. 
#5 Change the subject 
It is possible that there could be times when your in-laws will really get on your nerves and try and correct what you are doing. Instead of lashing out at them and making the situation unpleasant, you would much rather gently change the subject and shift the focus elsewhere. This is a great way of avoiding an argument. 
#4 Take the unwanted advice with an easy but firm attitude
There could be times when you hear and receive a lot of unwanted advice from your in-laws which is normal. They would want to make sure that their son is well adjusted and taken care of. After a point, the repeated advice and nitpicking can get extremely annoying and frustrating but do not let them know that. 
The best thing to do would be to take the unwanted advice in from one year and let it out of the other. Be easy about their advice but keep a firm attitude with what your opinions and views are. 
#3 Do not put your husband in the middle of all this
The worst thing you can do in a relationship is to drag your husband into the middle of your complications with his parents and expect him to take your side over theirs. No matter how long the two of you have been together, they are always going to be his parents and he will be obligated to pick their side over yours. 
Instead of making the situation worse by asking your husband side with you, you would much rather talk it out with him and explain your point of view. He may be able to help his parents understand better than you can.
#2 Ask your husband to stand up for you
There is a fine line between asking your husband to stand up for you and asking your husband to fight against his parents and it is important to never force your husband into the second situation. It is possible that your spouse would like to keep a silent role in this situation but if they are not speaking up, they are not helping you.
The reason it is important to ask your husband to stand up for you is because of the fact that your husband has a better understanding of his parents and will know what to say to help the situation improve and the relationship between all of you to get better. 
#1 Set some boundaries
It is very important to set some boundaries and know what your place is. There is nothing wrong with not wanting to take advice or suggestions from your husband's parents. Every one is different and we are all a product of our circumstances and what we tend to believe what we know and see.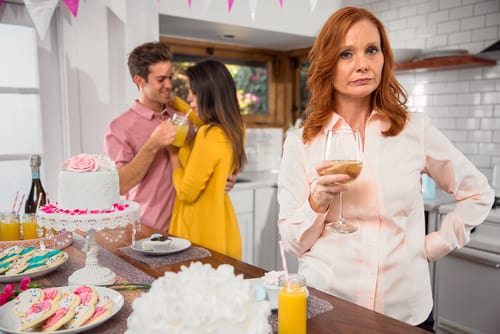 It is perfectly natural to be open to taking advice from your father-in-law in terms of work and experience but it is also perfectly okay to politely set boundaries for things you would like to do on your own accord. If you are stuck with a set of in-laws who are manipulative, remember to always hold your ground and get your point across. 
If you have any views or stories that you would like to share with us, drop us an email at writetous@meawwworld.com