8 ways you are unconsciously body-shaming children and friends
While media plays a huge role in promoting negative body image, we as parents and individuals play a critical role in adding to the unrealistic expectations.
We blame the media for promoting unrealistic expectations of women and for the rising eating disorders in teenagers. The US tops the charts of eating disorders; the numbers are high for obesity as well as anorexia and bulimia (disorders that make people starve themselves skinny).
While the cosmetic and advertising industry rake the moolah by constantly feeding fear and offering products to alleviate the fear, social media has been both ruthless in shaming and endearing in defending against body shaming. 
But when do we as individuals, parents, and friends add to the unhealthy notions of body image?
8. When you complain about your size
Every time you complain or whine about your own body in front of your child or a friend, you are setting the same standard of perfection for them. How often have we stood in front of the mirror and picked at ourselves for the extra flab or seemingly bigger hips?
Your child, niece, or younger sibling is likely to receive the unconscious message that she ought to be a certain shape and size to look pretty to other people, or worse, to herself. 
7. When you wish for a body like a celeb
Watching celebs and following models on social media might be fun and maybe even inspiring to some, but what you say about them adds to the mainstream idea of what's considered beautiful. Have you ever said, "Wow, I wish I was as thin as her!" or "Wish I had her body."
Now imagine a 13-year-old child, who is just beginning to become aware of her developing body, listening to this. The message she receives is that she ought to be looking like that woman in the picture. Before children realize that genes, diet, lifestyle, and health determine body shape, they've been forced to adopt an ideal image far removed from reality. If you parent a son, it's all the more important that he grows up around those who appreciate women for who they are, not how they look. 
6. When you go shopping
Trial rooms in malls offer a crash-course in body shaming. Even if you walk in feeling great, the army of mirrors and lights that were meant to make you feel good turn antagonistic the minute you try on a new dress. If you went shopping with your best friend, you're likely to tell her that she looks great in the dress, even when she doesn't feel confident in it. How would she believe you when you say she looks great in the hot dress, but that you need to lose two pounds to look good?
5. When you mock social-media celebs
While some people go all out and fat-shame growing YouTubers and Instagrammers, a larger population that doesn't leave a comment still verbally jeer at them. Studies on bully behavior show that those who are struggling with low self-esteem are the ones who are likely to put down others.
A bunch of friends laughing over a "wannabe" star might seem harmless, but statistics show that severe eating disorders typically begins with the simple idea of "losing some weight." You might never know who in the group could take that joke as a reason to skip dinner. 
4. When you judge someone's lifestyle choices
Health is personal and different for different people. Remarking or grimacing over someone's food choice is outright rude and judgemental. Feel free to go sugar-free and pick on salads, but what the girl on the next table orders is her choice and not for you to judge. For all we know, she might be enjoying her curves and rocking on the dance floor with a confidence that we'd die to have.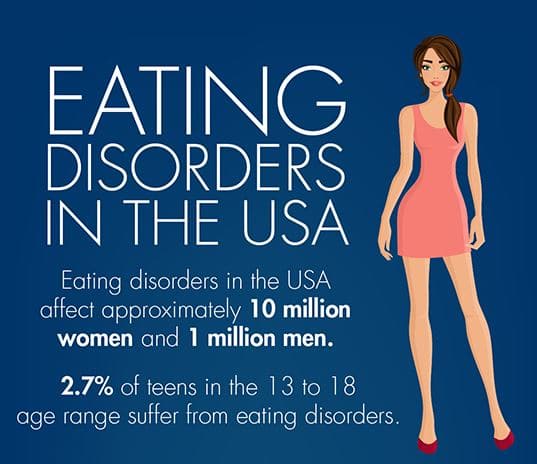 3. When you partake in fat/skinny jokes or remain silent
Even if are someone who would never mock people based on their appearance, not standing up for someone else or staying silent in response to an inappropriate comment makes you equally responsible. Like any form of bullying, standing up against shaming of any kind will change the group dynamics and create a positive space for people of all shapes and sizes.
2. When you give a backhanded compliment
"Wow, you look great. Have you lost weight?" 
"That looks great on you. The diet seems to be working."
"High waist is great for your shape."
Compliments are supposed to make people feel good. What happens with these sneaky statements, although well-intended, is that they come with a disclaimer. The person is under added pressure to stick to a weight or shape that might not be natural for them. Also, it urges them to value their self-worth based on external factors.
1. When you are the official calorie-inspector
When you go grocery shopping or dine out with your family, discuss the benefits of specific food dishes instead of numbers. If you pick a milk carton, telling your child that it's packed with calcium is better than scrutinizing the fat percentage in front of them. 
If you have any views or stories that you would like to share with us, drop us an email at writetous@meawwworld.com