8 things that happen when you stop wearing a bra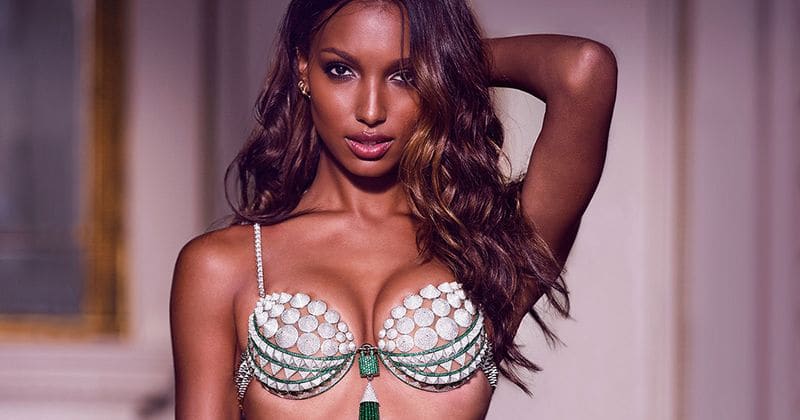 This piece of lingerie is literally tied to every woman but can you imagine what it would be like if they weren't there?
Ladies, the most wonderful thing about getting back home is taking your bra off - without argument. As much as it's nice to kick off those heels and be out of your grimy clothes, no joy can compare to the one that embodies our souls when the cages come off. Admit it, even imagining it feels so good!
But bras have been around for a really long time and you've probably worn them for as long as you developed a pair, so letting go of it for a long period can be tricky. If you've been wondering if you'd like to go sans bra for a while now, here is a list of 8 things that will happen to you when you fly out of the cage.
1. Air circulation 
You know that feeling that you have once a day - now you can have it all day! Yes, freedom from the cups, the straps that dig into your shoulder or slip off and the so-called scandalous peekaboo from under the shirt. You can finally enjoy the air on your chest and it feels like you can take on the world, totally unstoppable. 
2. Clothes don't look the same
After going sans bra you will realize that the clothes that hugged your boobs before fall a bit lose now. Sometimes, they fit a bit different when you put on a dress. Not always for the bad. If you are someone whose style is a bit boyish, you will not mind it at all! It looks kinda natural and not pushed up, so if you're into that kinda thing, it is great.
3. You will find yourself going gaga over bralettes
A bralette, as you know is a top version of the bra and once you go braless, these may just become a huge addition to your wardrobe. They support  your girls without choking them to death. Obviously, the lift and hold will not be as the same as the cups but for days when you feel the need to put on a pair, you can reach out for the bralette.
4. Weird stares
This is a part and parcel of going braless- strangers peering at you like something is wrong with your clothes because they cannot figure out what is going on. We have been so conditioned to seeing women with bras on that the eyes take a while to adjust. Don't worry, it goes away.
Also be ready for some judgement - people may just pass rude comments about the way your clothes fit and also about you experimenting with your body. Afterall, since when have folks been okay right away with women trying things with their lives that doesn't fit the bill?
5. Jiggle
Yep, bouncy, flouncy, floppy, side by side - your breasts will feel like they have a mind of their own - which they rightfully should. As the cups go out, you will find your body responding to it in all kinds of ways. Running at first may be a task, even jogging for that matter, but it goes away. It is all in your head. As soon as you are comfortable, it will all be ok.
6. No losing your mind over the fit
Buying the perfect bra is a task - not to mention expensive. Those little pieces of fabric can make you break the bank. Once you decide to go without it, not only do you save the cash but you also save time and energy that you would spend going nuts over trying on a hundred different bras. Especially if you're a girl whose boobs are on the bigger side, you will definitely feel this point.
7. Your body may react
Backaches are a common thing for women with large breasts. Going braless for you may be very difficult of your back doesn't agree. Constant good posture may also be very difficult to hold and you may slack off and it may cause ache. Please don't ignore it, if it makes you even slightly uncomfortable.
8. You'll just secretly thank yourself
You sit there in bed wondering, whatever took you so long to do this? You will definitely realise that bras have been put on earth for a reason (looks good, holds your girls from going crazy and supports your back) but you will also see how comfortable life is without them.
All in all, it is important to remember that going braless is a personal preference and you don't have to, just because it is comfortable to someone else. If you love it, keep it on! 
Having said that it is a choice, it is also important to remember that you don't really have to rush to the store to buy a pair as soon as you see a tiny development in your chest. You can opt to not. It's your body, take charge! 
If you have any views or stories that you would like to share with us, drop us an email at writetous@meawwworld.com