11 reasons why women who wear black are just too badass and not to be messed with
There is something about the color black and the people who choose to wear it.
There is a lot more to the color black than what people seem to know and think. Beyond being a sartorial choice, only a specific kind of woman will look to dress herself in black clothing. There are certain characteristics which have been linked to women who tend to wear a lot of black.
They are believed to be a lot more confident, driven, honest, and believe in self-empowerment. There are multiple studies and surveys which also state that wearing black makes you feel a lot more badass. These are 11 reasons why one should not mess with a woman in black:
#11 They care a lot more about what they do versus what they wear
Women who tend to wear black regularly care a lot more about what they are doing and what they are out to achieve versus what they are wearing. You won't find such women wasting time on problems that take up too much energy and they will prioritize and conquer each situation that they come across that has value to them.
#10 If you don't like them that is just too bad
Some people get extremely frazzled at the thought of being disliked but not these women. It will not bother them at all to know that they are not liked by all and in fact, deep down they even expect it. These women know that haters will always hate and the best way to deal with them is to ignore their existence.
#9 Never afraid to re-adjust their lives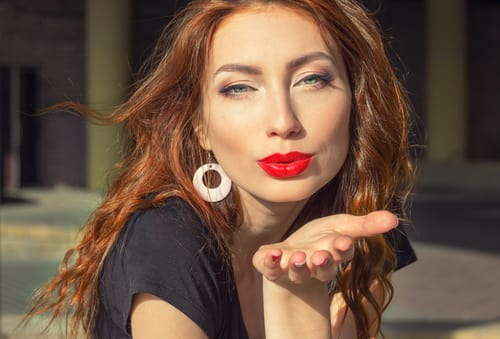 Life is constantly changing and with things never being constant, it is important to know how to go with the flow and adapt and adjust to new changes in your life. Whether it is their friends, jobs, relationships, they want to make sure that they have the best and they will not settle for mediocrity.
#8 They are elegant yet intimidating
There is nothing scarier than a woman who knows her worth and such women are usually poised and graceful but that does not mean that they can be fooled. They are extremely bright and will be equally bad-ass and not someone you want to cross wires with.
#7 What you see is what you get
There is no bull shit when it comes to these women and they have a very straightforward and direct approach to life. What you see is exactly what you get and there is no hidden truths and discoveries lurking beneath the surface. Their transparency makes it a lot easier to talk to them and get along with them.
#6 They may not call you out on your BS but they can see right through you
A graceful and elegant woman will not go out of her way to call you out on what you are doing but don't for a second think that she does not know what you are up to. They have the unique ability to see right through a person when they are trying to lie, so you'd best just tell the truth because the consequences are not pretty.
#5 They are more concerned with being themselves than following trends
With social media being as popular as it is, the number of trends and lifestyle changes that we see are massive and many people across the world start to follow the trend. However, these women keep themselves independent from the norm and the common trends and are a lot more concerned with being true to themselves.
#4 It's all about self-empowerment
If you have to whine and fuss, these are not the people to go to and they pride themselves on self-empowerment. Instead of sympathizing with you, they will give you practical and logical solutions to get your life back in order only proving that you need no one else but yourself.
#3 They may not be in your face about everything but they will make you notice them
Being in your face and loud does not earn you respect nor popularity but what does earn that is someone who is calm, dignified, and subtle. They will have a certain aura around them which will make every single head in a room turn as they step into it.
#2 They are looked at as confident, attractive, and successful
Somehow women who dress in black are looked at as much more confident, attractive, and successful. They demand the respect and they are powerful in their approach to life. Despite giving off the determined and intimidating vibe, they are always approachable and fair.
#1 They actually lead a very colorful life
Sure they may wear black all the time but this does not reflect the nature of their lives. They tend to be very hard-working and will find a solution to balance all the chaos and confusion that life brings.
If you have any views or stories that you would like to share with us, drop us an email at writetous@meawwworld.com