11 reasons why women hate each other
These are the most common reasons why women don't get along quite well
It is often said that women don't get along quite well with each other. While it may not be true for all the women, there are of course some women who just can't get along well with other women. On the other hand, women can also have women best friends who would be closer than their sisters but if one leaves this particular relation aside, these are some of the reasons why they don't get along (note: not true for all women).
#1 Your popularity may not go down well
Some women are indeed more popular than others and they do get all the attention from men, friends, and even strangers. Not all women can take someone else's popularity in good spirit and they may even hate the fact that someone else is getting more attention than them.
#2 Judgments come in the way
Women, not everyone, may get really judgmental at times. They may judge each other's lifestyles, choices, and behavior etc. The fact that they do judge does come in the way of their understanding another woman and this may contribute to the fact that they don't get along.
#3 They may feel threatened
Women prefer enjoying a certain position in their social circle. If they are in a group of friends, they take this group as their own. Given such a situation, they may very well feel threatened if some other woman tries to occupy that same position, like the queen bee being replaced by another one.
#4 Jealousy may play a big role
Jealousy is not a woman only thing and men get jealous all the time but some women do tend to take jealousy to higher levels. It may be something as simple as the other woman's waistline but once jealousy seeps into their minds, they can really take it to their heart. 
#5 Gossip matters
Women do love gossiping and as they do they end up focusing more on the negative aspects of others (as that is spicier). This focus on the negativity and the pleasure derived from the talks tends to make them dislike each other more. If you are gossiping about someone, they may be gossiping about you.
#6 They may want to be like you
One woman may have the perfect body or the perfect smile or the perfect attitude which the other may not. While most women may try to learn, some do jet jealous as they want to be like them. This feeling of inadequacy, when compared to the other woman, does result in dislike.
#7 Being center of attention matters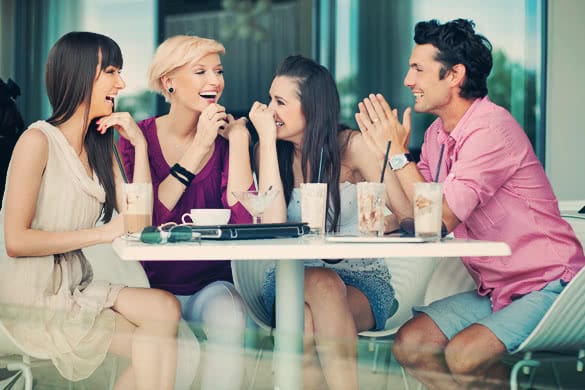 Women like being the center of attention and they like it when people pay attention to them. So if there are two women competing for attention, there is bound to be some level of difference and with time, this difference may easily turn into hate.
#8 Candidness may not be well-accepted
Women (not all) like sugar coating their words while speaking and they prefer sweet words when they listen. Not all of them can take candidness and straightforwardness easily. So if one woman says something which is outright blunt but true, the other one may resent the tone, for example, more than the words themselves.
#9 They are highly self-conscious
Women are highly self-aware. They do understand what they like, what they dislike and what their position is in a group. This makes them aware when they are threatened or challenged or if they feel insecure in some way. Their high degree of consciousness makes them slightly more defensive and hence reactive.
#10 They like protecting what's theirs
Women can be fierce protectors and they can really guard, with all their might, what they have. So if they feel threatened or insecure in some way by another woman, they would never take it kindly and unleash all the fury they have on them.
#11 Competitive mode may be a factor
Women too, like men, can get extremely competitive. It may be a simple thing like a friend going on a better date than them which may spark a sense of anger in them. And if they overthink, then they definitely end up harboring negative thoughts. Getting along well goes right out the window.
If you have any views or stories that you would like to share with us, drop us an email at writetous@meawwworld.com