11 differences between dating a boy and dating a man
Don't fall for the boys, they are not men
Dating can be incredibly fun and the dates can be exciting if you have the right partner with you. But dating can also become a liability and a problem if the other person is not mature enough or acts in ways, which makes you uncomfortable. Dating a man and dating a boy could actually be the difference between a great date and a decent one.
Here, we have 11 most startling differences that you may observe between dating a man and dating a boy.
#1 Possessive vs protective
A boy is not mature enough to understand that you are your own person and that you have an identity of your own. A boy, therefore, tends to get possessive and may think of you as something to possess but a man understands and will protect you without hindering your sense of individuality. He does not possess, he lets you be.
#2 Taken for granted vs challenges
A boy, in time, would start taking you for granted. He would assume things about you and act in a manner which may not be acceptable for you. A man, on the other hand, would always challenge you to grow. He will ask for permissions and act with consent. A boy does neither of these things.
#3 Interested in your life for different reasons
A boy may be interested in you for something he may get out of the relationship. He may have completely different reasons for being with you. A man, on the other hand, would be interested in you for who you are as a person. He would be interested in your personality and would show you exactly what he likes or dislikes.
#4 Focus on self vs focus on you
A boy would usually be self-involved. Everything in a conversation or in the relationship would be about him. A man, on the other hand, would give you equal space in the relationship. He would make sure that you move as a couple and not alone. The focus would be on 'we' rather than 'me'.
#5 Imposing vs understanding
A boy usually would tend to impose his views or opinions on you. He would try to impose his ideas on you and try to undermine your personality. A man, on the other hand, would try to understand your thoughts and the way you are. He would not impose, he would accept.
#6 Trying to impress vs trying to express
A boy would spend his time and energy in trying to impress you. He would do things that he thinks you would like in order to make an impression on you. A man would rather express himself. the things he would do, he would do because he cares and not because he wishes to gain something out of it.
#7 Making excuses vs fixing things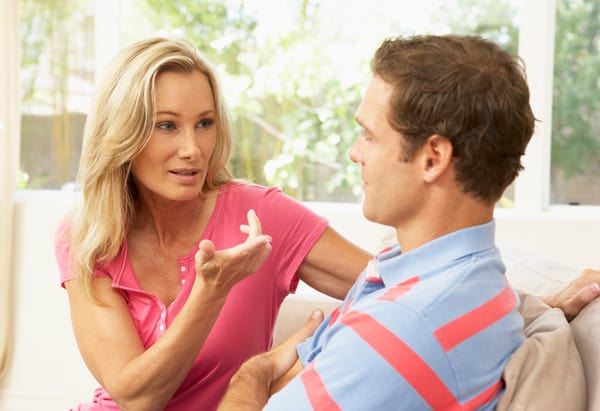 A boy would make excuses for mistakes. He would try to find a way out of a difficult situation. A man, on the other hand, tries to fix things. He tries to find a way to solve an issue rather than run away. He would fight rather than take flight.
#8 Blaming vs assuming responsibility
If something goes wrong in a relationship, a boy would immediately start pointing fingers and blaming you or someone else for the problem. A man, on the other hand, would stand up and assume responsibility. He would accept his mistakes and try to rectify them for the sake of both of you.
#9 Superficial beauty vs real beauty
A boy would be attracted to the way you look. He would be attracted by the outer beauty and would move away if your beauty declines. A man, however, would look at your personality first and then your external beauty. He would understand you for who you are rather than how you look.
#10 Present vs the future
A boy would be wholly focused on the present and he may not have the vision to look into the future. A man would, however, look at the relationship with the future in his mind. He will have a long-term view of the relationship and he would accordingly plan his life.
#11 Fragile ego vs self-aware
A boy may suffer from a fragile ego which may get hurt at the slightest things. He may get defensive and act in childish ways. A man, on the other hand, is aware of who he is and what he is not. It is this awareness that strengthens his personality and makes him a 'man'.
If you have any views or stories that you would like to share with us, drop us an email at writetous@meawwworld.com