10 things moms returning to work after maternity leave need you to understand
New working mothers need some sort of encouragement and support to be able to multi-task simultaneously.
Being on maternity leave is not a vacation and is not something that people should assume to be one either. It is a hard phase in a woman's life which tests her mentally and physically which is why women take leave. The body is preparing to give life to another being and of course, that is taxing. 
When it comes to getting back into the work zone, things are never easy and being out of work for so long only means that it will take some time to re-adjust. A new mother has a ton of responsibilities at home as well as at work and this is bound to take a toll on her. With some understanding and encouragement, working mothers can do very well at both their jobs. 
These are 10 things that moms returning to work after maternity leave need to know: 
#10 They have to leave on time for sure
When the new mother has a baby waiting for her at home, she will not want to be the one to volunteer for extra shifts or even extra work that will require you to stay in the office for a longer period of time. Understanding that new mother needs to leave on time to attend to her child is crucial and naturally, her first priority is her baby so beyond the assigned work hours, don't expect her to do more. 
#9 If it is not important, don't ask them to do it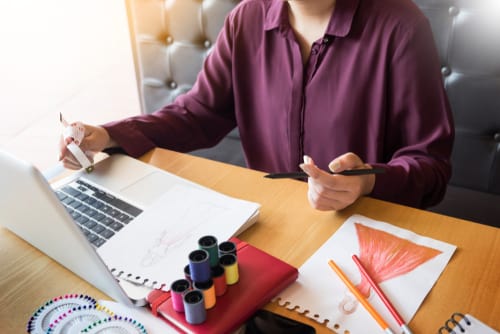 If the situation is such that the work is very important or that something needs to delivered urgently then it is advisable to request the new mother whether she will be able to do the work or not. Of course, don't underestimate her capabilities and she will do all that is asked of her but nothing more. Make sure that the new mother is utilized and feeling back in the game. 
#8 Being a new mom and re-joining the workforce is a lot harder than you think
No one will really tell you just how hard it can be to return to work after being on maternity leave and out of the work zone for a period of time. Being a new mom is hard work and even though she was really looking forward to getting back to work, her mind will always be in two places at once. Being out of the zone for a long time means that she is slightly unsure and anxious as to how to jump back in. With some encouragement and support, she will be as dedicated to the company goals as she was before the pregnancy. 
#7 New moms are close to superhuman 
You could definitely call new moms superhuman and their ability to multi-task is absolutely amazing. With all the responsibility that they have on them, they still manage to juggle it all and do a good job at it. Working mothers deserve all the credit that they get and in fact, they need some more.  
#6 The word tired has a new meaning 
The word tired has a whole new meaning and whether it is functioning on all-nighters or just two hours of sleep, working mothers have their work cut out for them. These all-nighters are also not a one-time thing but more likely they tend to happen on a daily basis so just imagine being in that drowsy state for a long period of time. 
#5 Work from home is not easier 
When you take work from home, you do it in the hope that it will make the day easier but for working mothers that is never the case and they will often take work from home only if their child is unwell or it is some sort of emergency. When working mothers opt to work in the house, they are basically doing two jobs simultaneously; one is being a parent while the other is managing the office workload. 
#4 You will have to pump at work as well 
Mentally you may be ready to get back to work but your body certainly won't be. New mothers will have to continue to pump even when they are at work and though a lot of companies make provisions for new mothers, this task is not just tedious but also exhausting. Plus there is also carrying the cooler bag full of milk so don't judge, that's what mothers have to do. 
#3 Maternity leave is not a vacation so don't entertain that sort of view 
If anyone thinks that maternity leave is a vacation they are just dead wrong so don't even entertain that sort of ignorant view. Maternity leave is leave for giving your body the rest it needs so that you have a peaceful pregnancy and are able to nurse your child when it is just born. Maternity leave is hard and is definitely a taxing time for your body whether it is mentally or physically. 
#2 It is okay if you cry
When a new mother returns to work and she breaks down, it is a perfectly natural and normal thing. Whether the new mother is happy is to be back or anxious or if it is just nerves, crying is a natural reaction. Sometimes, being separated from your child can also cause a new working mother to cry. 
#1 Everyone deals with the situation differently 
All new mothers will deal with this differently and some may be able to re-adjust to work-life easily while some may not. Some women end up feeling very guilty for leaving their child at home and being away working while some would be more than happy to pick up where they left off. 
If you have any views or stories that you would like to share with us, drop us an email at writetous@meawwworld.com