Long before the feminist movement took over and decided that women could do anything that men could do, women who are featured on this list were quietly proving it themselves.
Not to say that's really a good thing, considering we are going to talk about the most notorious women serial killers in history, but equality is equality. Whenever someone talks about mass murders and serial killers, we have no doubt that you picture a grisly-bearded, shabby-haired man with a psychotic look in his eye. But these women deserved to be feared just as much because they have committed some shocking crimes! 
From a 17th Century maniac to a modern-day psychopath, these 10 women could stand toe to toe with the worst killers in history and the stories of their crimes will surely send chills down your spine.
#10 Lavinia Fisher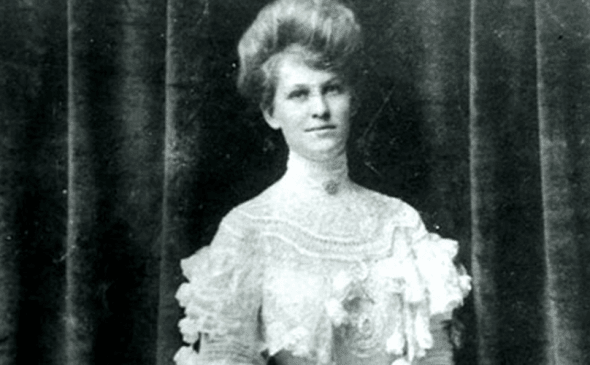 According to various legends, Lavinia Fisher was the first ever female serial killer in the U.S. She lived in America in the 18th and 19th centuries and was convicted along with her husband, John Fisher, of highway robbery, but never for murder. Though historians question whether she actually killed anyone, the story has it that she used to kill her victims by crushing their heads between her legs.
She would apparently invite lonely travelers into their Six Mile Wayfarer house in the backcountry near Charleston and then determine if they had money by asking questions about their occupations. She would send them up to their rooms with a cup of poisoned tea. Once the men drank the tea and went to bed, her husband would go to the room to make sure they were dead by stabbing them.
After she and her husband were caught, they were found guilty of highway robbery and condemned to be hanged as it was a capital offense at the time. It is said that Lavinia used her last breath to scream, "If you have a message you want to send to hell, give it to me, and I'll carry it!" Her ghost is believed to haunt the Old Charleston Jail House, and tourists still claim sightings of her ghostly apparition.
#9 Leonarda Cianciulli
Better known as the 'Soap-Maker of Correggio,' Cianciulli was an Italian serial killer who murdered three women in Correggio between 1939 and 1940. She got her nickname because she used to then turn her victims' bodies into soap and teacakes.
Cianciulli had a disturbing childhood and attempted suicide twice while she was still a young girl. She reportedly also visited a palm reader who told her, "In your right hand I see prison, in your left a criminal asylum."
Cianciulli had 17 pregnancies during her marriage and lost three to miscarriage while losing a further 10 children in their youth. As a consequence, she was fiercely protective of her remaining four children.
So, when she found out that her oldest and favorite son, Giuseppe, was going to join the Italian army in preparation for World War II, she came to the conclusion that human sacrifices would be needed to keep her son safe.
She found her victims in three middle-aged women, all neighbors. Sources record that Cianciulli was something of a fortune teller herself and that these women all visited her for help.
She was caught and tried for the murders in 1946 and sentenced to thirty years in prison and three years in a criminal asylum. She died of cerebral apoplexy in the women's criminal asylum in Pozzuoli on October 15, 1970. 
A number of artifacts from the case, including the pot in which the victims were boiled, are on display at the Criminological Museum in Rome.
#8 Aileen Wuornos
Aileen Wuornos was an American serial killer who murdered seven men in Florida between 1989 and 1990 by shooting them at point-blank range. She claimed that all the homicides were committed in self-defense and that all of her victims had either raped her or attempted to rape her while she was working as a sex worker.
She never met her father, Leo Dale Pittman, as he was incarcerated at the time of her birth. He was later diagnosed with schizophrenia and convicted of sex crimes against children. He eventually hanged himself in prison in 1969. Her mother abandoned her and her siblings, leaving them with their maternal grandparents.
She claims that her grandfather had sexually assaulted and beaten her when she was a child, forcing her to strip before beating her. In 1970, at age 14, she became pregnant, having been raped by an accomplice of her grandfather and ended up even giving birth to the child, before giving it up for adoption.
Following her capture in 1991, she was convicted and sentenced to death for six of the murders and was executed by lethal injection in 2002. Charlize Theron played her in an Oscar-winning role in the film Monster.
#7 Dorothea Puente
Dubbed the 'Death House Landlady', Dorothea Helen Puente ran a boarding house in Sacramento, California and murdered her elderly and mentally disabled boarders before cashing in on their Social Security checks.
She had a prior criminal record and was first jailed for forging checks. In 1960, she was arrested for owning and managing a brothel and was sentenced to 90 days in jail. After her release, she began her notorious killing spree.
Her motives for killing her tenants were purely financial, with police estimating that she had made over $5,000 a month from her elderly customers.
After she began renting out space in the home at 1426 F Street, she initially used to just drug her tenants, steal their checks, and forge their signatures. She served three years in jail for this offense. Soon after her release, boarders in her house started disappearing.
On November 11, 1988, police inquired after the disappearance of tenant Alberto Montoya, a developmentally disabled man with schizophrenia whose social worker had reported him missing.
After noticing disturbed soil on her property, they uncovered the body of tenant Leona Carpenter, 78. Seven bodies were eventually found, and Puente was charged with a total of nine murders, convicted of three and sentenced to two life sentences.
#6 Nannie Doss
Nannie Doss aka Nancy Hazel was an American serial killer who was responsible for the deaths of 11 people between the 1920s and 1954. Referred to as the 'Giggling Nanny', 'the Lonely Hearts Killer', 'the Black Widow', and 'Lady Blue Beard', it was revealed that she had killed four husbands, two children, her two sisters, her mother, a grandson, and a mother-in-law.
She was finally apprehended after her fifth husband died in a small hospital in Tulsa, Oklahoma in 1953.
During her childhood, she hit her head on a metal bar on the seat in front of her when the train she was traveling in suddenly stopped. For years after, she suffered severe headaches, blackouts, and depression; she blamed these and her mental instability for the crimes she committed.
Her father also forbade her and her sisters from wearing makeup and attractive clothing to prevent them from being molested; however, that still happened on several occasions.
When an autopsy of her final victim, husband number five Samuel Doss, was conducted, it was found that he was poisoned with arsenic enough to kill 10 men.
Though she had killed 10 others, she was tried only for Doss's death and sentenced to life imprisonment, with the state not pursuing the death penalty due to her gender. She died from leukemia in the hospital ward of the Oklahoma State Penitentiary in 1965.
#5 Jane Toppan
Jane Toppan was an American serial killer born as Honora Kelley and nicknamed 'Jolly Jane'. Quoted as having said that her ambition was 'to have killed more people — helpless people — than any other man or woman who ever lived,' she confessed to 33 murders following her arrest in 1901.
It is possible that her maniacal tendencies were born out of a disturbing childhood. Her father, Peter Kelley, was a well-known alcoholic and was very abusive and eccentric, nicknamed by those who knew him as 'Kellet the Crackpot'.
In 1863, only a few years after his wife's death, Kelley took his two youngest children, the eight-year-old Delia Josephine and six-year-old Honora, to the Boston Female Asylum, an orphanage for indigent female children and never saw them again.
A nurse by training, she would administer a drug mixture to the patients she chose as her victims, lie with them and hold them close to her as they died. She was considered an 'angel of death', a type of serial killer who takes on a caretaker role and attacks the vulnerable and dependent.
#4 Juana Barraza
Barraza was a professional wrestler in Mexico City whose wrestling name was La Dama del Silencio ("The Silent Lady"). Dubbed as La Mataviejitas (Sp. "The Old Lady Killer"), Barraza was sentenced to 759 years in prison for reportedly killing between 42 to 48 elderly women.
Her mother was an alcoholic who traded Juana for three beers to a man who repeatedly raped her in his care, possibly explaining why her M.O. consisted of targeting only elderly women.
All of her victims were aged 60 or over, and most lived alone. She killed them by bludgeoning or strangling them and robbed them after killing them. Officials say she might have posed as a government official offering the ladies a chance to sign up for a welfare program to gain their trust and then abused them and killed them.
She was said to have had 'a brilliant mind' and because she was a psychopath, she had no remorse for her actions. Though she pleaded guilty to only one murder, she was found guilty of 16 charges of murder and aggravated theft and was sentenced to 759 years in prison on March 31, 2008.
#3 Miyuki Ishikawa
Miyuki Ishikawa is one of the most unforgiving murderers to have ever lived. The Japanese midwife was believed to have murdered several infants with the help of accomplices in the 1940s and it's estimated that her victim count numbered somewhere between 85 and 169; the general estimate being 103.
When she was finally caught, she was handed just a four-year sentence by the Tokyo High Court; a ruling that was incredulous, as her actions had resulted in a death-toll so high, that it still remains unrivaled by any serial killer in Japan to this day.
An argument can be made that her actions were not born out of malice but that still does little to justify them. She had noticed that the parents of the infants she was taking care of at the hospital were poor and financially struggling. She herself was unable to help them because of a lack of social and charitable services.
In order to solve this apparent dilemma, she neglected the infants, many of whom died as a direct result of the abuse.
She even tried to garner payment for her services with her husband, soliciting large sums of money from the parents, claiming that it was much less than the actual expense of raising the unwanted children.
A doctor, Shiro Nakayama, was also complicit in this scheme and aided the couple by falsifying death certificates.
#2 Amelia Dyer
Known as the 'baby farmer' and the 'Ogress of Reading,' Amelia Dyer is considered to be one of the most brutal serial killers in history and is said to have murdered hundreds of infants in her care over a 20-year period in Victorian Britain. Trained as a nurse, she turned to baby farming – a practice where one adopts unwanted infants in exchange for money – in order to support herself.
Her story is a little sad in the sense that at one point, she genuinely cared for the children, but whether intentionally or not, a number of them died in her care. This led to a conviction for negligence and six months hard labor.
Following this, she began directly murdering the children that she 'adopted', strangling some of them, and then disposing of their bodies to avoid garnering attention.
Unsurprisingly, she was said to be mentally unstable and was committed to several mental asylums throughout her life and was even said to have survived a suicide attempt.
She was eventually caught when a bagged corpse of an infant was discovered in the Thames and the evidence pointed directly to her. She was hanged for her crimes and it is thought that she was responsible for the deaths of around 400 infants in total.
#1 Elizabeth Báthory
Countess Elizabeth Báthory de Ecsed was a Hungarian noblewoman and serial killer from the Báthory family of nobility in the Kingdom of Hungary. Labelled by the Guinness World Records as the most prolific female murderer to have ever lived, it is said that Báthory and four of her collaborators were responsible for torturing and killing 650 young women between 1585 and 1609. Despite the mountain of evidence against her, her family's influence kept her from facing trial.
The stories of her murders and brutality were verified by the testimony of more than 300 witnesses and survivors as well as physical evidence in the form of horribly mutilated dead, dying and imprisoned girls found at the time of her arrest. She was imprisoned in December 1609 within Čachtice Castle, in Upper Hungary, and held in solitary confinement in a windowless room until her death five years later.
Stories claim that Báthory bathed in the blood of virgins to retain her youth and is often compared with Vlad the Impaler of Wallachia (the story of Count Dracula is loosely based on him). Because of her notoriety, she earned the nicknames 'The Blood Countess' and 'Countess Dracula'.
If you have any interesting stories to share or any feedback, email us at writetous@meawwworld.com