Long before the feminist movement took over and decided that women could do anything that men could do, women who are featured on this list were quietly proving it themselves.
Not to say that's really a good thing, considering we are going to talk about the most notorious women serial killers in history, but equality is equality. Whenever someone talks about mass murders and serial killers, we have no doubt that you picture a grisly-bearded, shabby-haired man with a psychotic look in his eye. But these women deserved to be feared just as much because they have committed some shocking crimes! 
From a 17th Century maniac to a modern-day psychopath, these 10 women could stand toe to toe with the worst killers in history and the stories of their crimes will surely send chills down your spine.
#10 Lavinia Fisher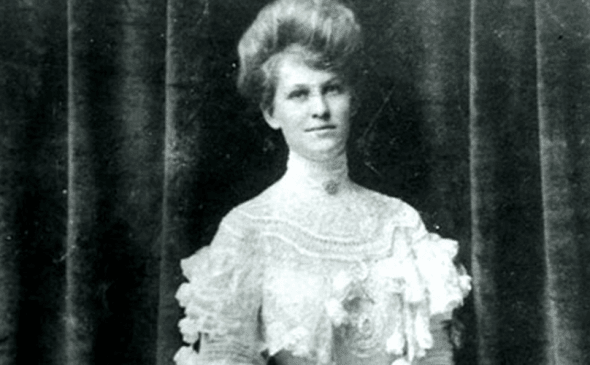 According to various legends, Lavinia Fisher was the first ever female serial killer in the U.S. She lived in America in the 18th and 19th centuries and was convicted along with her husband, John Fisher, of highway robbery, but never for murder. Though historians question whether she actually killed anyone, the story has it that she used to kill her victims by crushing their heads between her legs.
She would apparently invite lonely travelers into their Six Mile Wayfarer house in the backcountry near Charleston and then determine if they had money by asking questions about their occupations. She would send them up to their rooms with a cup of poisoned tea. Once the men drank the tea and went to bed, her husband would go to the room to make sure they were dead by stabbing them.
After she and her husband were caught, they were found guilty of highway robbery and condemned to be hanged as it was a capital offense at the time. It is said that Lavinia used her last breath to scream, "If you have a message you want to send to hell, give it to me, and I'll carry it!" Her ghost is believed to haunt the Old Charleston Jail House, and tourists still claim sightings of her ghostly apparition.
#9 Leonarda Cianciulli
Better known as the 'Soap-Maker of Correggio,' Cianciulli was an Italian serial killer who murdered three women in Correggio between 1939 and 1940. She got her nickname because she used to then turn her victims' bodies into soap and teacakes.
Cianciulli had a disturbing childhood and attempted suicide twice while she was still a young girl. She reportedly also visited a palm reader who told her, "In your right hand I see prison, in your left a criminal asylum."
Cianciulli had 17 pregnancies during her marriage and lost three to miscarriage while losing a further 10 children in their youth. As a consequence, she was fiercely protective of her remaining four children.
So, when she found out that her oldest and favorite son, Giuseppe, was going to join the Italian army in preparation for World War II, she came to the conclusion that human sacrifices would be needed to keep her son safe.
She found her victims in three middle-aged women, all neighbors. Sources record that Cianciulli was something of a fortune teller herself and that these women all visited her for help.
She was caught and tried for the murders in 1946 and sentenced to thirty years in prison and three years in a criminal asylum. She died of cerebral apoplexy in the women's criminal asylum in Pozzuoli on October 15, 1970. 
A number of artifacts from the case, including the pot in which the victims were boiled, are on display at the Criminological Museum in Rome.
#8 Aileen Wuornos
Aileen Wuornos was an American serial killer who murdered seven men in Florida between 1989 and 1990 by shooting them at point-blank range. She claimed that all the homicides were committed in self-defense and that all of her victims had either raped her or attempted to rape her while she was working as a sex worker.
She never met her father, Leo Dale Pittman, as he was incarcerated at the time of her birth. He was later diagnosed with schizophrenia and convicted of sex crimes against children. He eventually hanged himself in prison in 1969. Her mother abandoned her and her siblings, leaving them with their maternal grandparents.
She claims that her grandfather had sexually assaulted and beaten her when she was a child, forcing her to strip before beating her. In 1970, at age 14, she became pregnant, having been raped by an accomplice of her grandfather and ended up even giving birth to the child, before giving it up for adoption.
Following her capture in 1991, she was convicted and sentenced to death for six of the murders and was executed by lethal injection in 2002. Charlize Theron played her in an Oscar-winning role in the film Monster.
#7 Dorothea Puente
Dubbed the 'Death House Landlady', Dorothea Helen Puente ran a boarding house in Sacramento, California and murdered her elderly and mentally disabled boarders before cashing in on their Social Security checks.
She had a prior criminal record and was first jailed for forging checks. In 1960, she was arrested for owning and managing a brothel and was sentenced to 90 days in jail. After her release, she began her notorious killing spree.
Her motives for killing her tenants were purely financial, with police estimating that she had made over $5,000 a month from her elderly customers.
After she began renting out space in the home at 1426 F Street, she initially used to just drug her tenants, steal their checks, and forge their signatures. She served three years in jail for this offense. Soon after her release, boarders in her house started disappearing.