Have you ever wanted to drink your favorite song? Now you can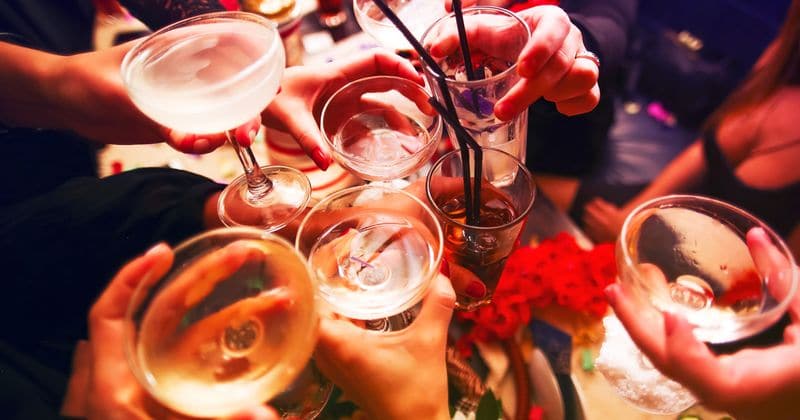 Japanese company Nomura has created a juicer-come-juke box, called 'Squeeze Music' that analyzes the waveforms of a song and matches it with one of five emotions.
Let's assume for a moment that your favorite song is Comfortably Numb by Pink Floyd. Ok, good. Now imagine drinking a liquid version of Comforably Numb. What would it taste like? Sweet cough syrup? Bitter apple juice? Well now you might have a chance to actually find out thanks to an ultra-innovative Japanese juicer. Stay with me on this one; like all things Japanese, this is a little weird.
A Japanese company Nomura — which produces displays, leases real estate, and oversees restaurants, among other things — has now invented a special kind of juicer that mixes drinks with flavors that match the moods of songs. The innovation comes from NOMLAB or The Nomura Open Innovation Lab, a division of Nomura that claims to be a laboratory for "Digital Innovation x Space Creation."
Nomura's unique juicer-come-juke box, called 'Squeeze Music' analyzes the waveforms of a song and matches it with one of five emotions. Each emotion is then mapped to a corresponding flavor and the juicer proceeds to mix a drink that suits your favorite song. The corresponding emotions and flavors are as follows:
Happy = Sweet
Exciting = Sour
Romantic = Astringent
Sentimental = Salty
Sad = Bitter
So we can expect something like Happy by Pharrel Williams to be a mix of sweet and sour. Whereas Queen's Bohemian Rhapsody might be a blend of all five of the flavors. Maybe a good way to test if Squeeze Music actually works is to play The Verge's Bittersweet Symphony and see if it's actually produced a drink that's the perfect blend of bitterness and sweetness!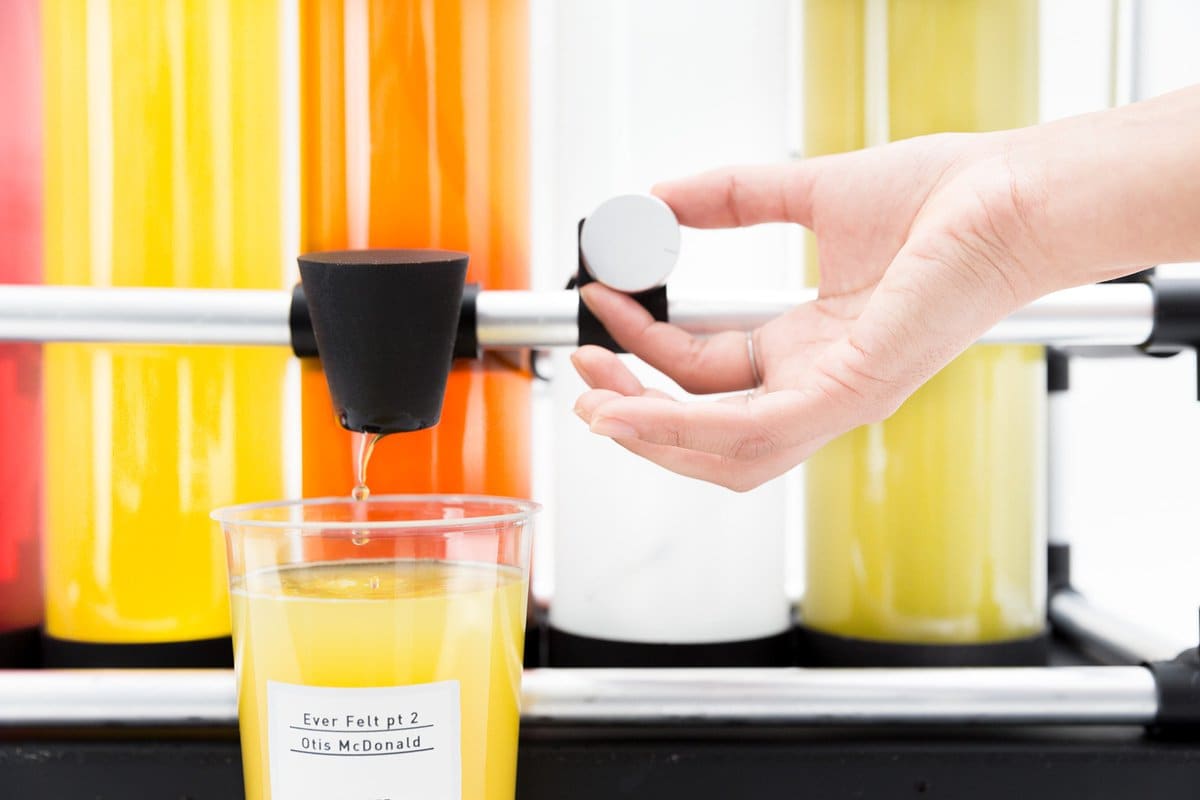 The juicer has five vials, and each is filled with different flavors of juice. A monitor on top of the juicer analyzes the tracks and, supposedly, each song creates a unique juice. Akinori Goto, a developer of Squeeze Music, says he sees endless possibilities for an invention like this one. 
"At a music festival, for example, you can enjoy the experience to have a drink blended according to a song while listening to it at the gig," he says. "Moreover, we can mix alcohol so it could be served as cocktails in a bar if people want to try that out."
Those who experience a mental condition called 'synesthesia' would relate to Nomura's innovative juice maker. It's a condition in which the stimulation of one sense triggers a response from another sense altogether. In the words of Dr. Oliver Sacks, the famous French neurologist, synesthesia "is an immediate, physiological coupling of two sorts of sensation." So it could mean that a person can hear colors, smell sounds or as Squeeze Music let's you — taste music!
Aoi Toda, a video host who tried Squeeze Music, said that his juice was inspired by one of his favorite songs. "This mixed juice made me want to listen to it from different perspectives," he said. "I really enjoyed the unique blend of the song and juice."
It's hard to say whether this juicer lays the foundation for drinks at concerts in the future or completely bombs like the $400 Juicero, which uses packs of cold-pressed juice that are easier to squeeze by hand than by using the machine itself. But we can always trust the Japanese to turn something completely unbelievable into a trend!
---
We are proud to announce our project "SQUEEZE MUSIC" that makes you drink music won the GOOD DESIGN AWARD 2017! https://t.co/5RGvQXD7zX pic.twitter.com/zXJVey1vZR

— monopo (@monopo_tokyo) November 8, 2017
---
Just consider Baby Metal for example. The band is essentially a fusion of heavy metal music and J-pop of all things, two things that have no business being mixed together! But in this strange, viral internet era, Baby Metal was quick to get recognized for its unique sound and theatrical style and even made it to The Colbert Show before cementing its success globally.
Speaking of heavy metal, all you metalheads might have noticed that the flavors don't include anger, rage, despair or loathing. So would the juicer malfunction if you played some fast-paced, angry as hell metal music like Slayer or even Baby Metal for that matter? Well, the developers are working on that! The Nomura Open Innovation Lab are incorporating five more feelings to the machines emotional spectrum.
If you have any views or stories that you would like to share with us, drop us an email at writetous@meawwworld.com