Quick-thinking Burger King employee saves diabetic woman who was left disoriented after an episode
Rebecca Boening suffered from incredibly low blood sugar levels when Tina Hardy came to help her out when nobody could.
It isn't easy living as a diabetic. Ask Rebecca Boening, a former police officer and a breast cancer survivor, who lives the life of one and encounters physiological struggles every now and then, some of which can be life-threatening too — like the one time she almost died last year in December, had she not been helped by a kind soul.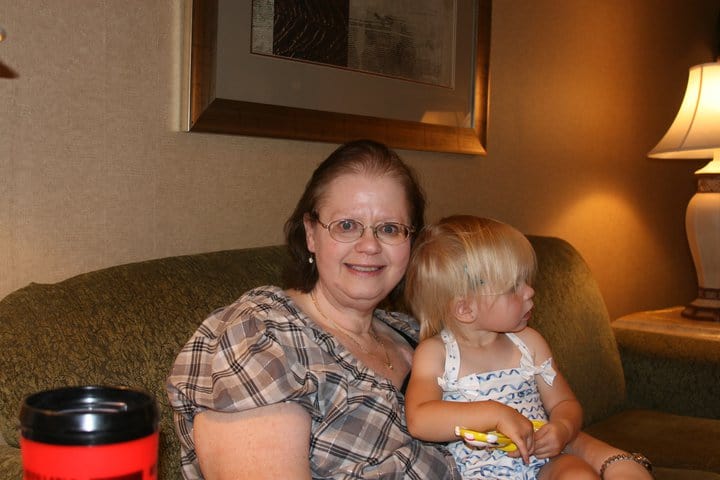 It all happened on December 6, 2017 when Rebecca, who hails from Wichita, Kansas, was driving on the highway of Amarillo. Suddenly her blood sugar dropped dangerously low. Sensing trouble, she got off at the nearest exit and made it to the drive-through lane of a Burger King joint to get food. That's where she met her angel in disguise, Tina Hardy.
"As I stumbled through placing my order I mentioned to the voice on the speaker that I was diabetic and in need of food," Rebecca wrote in a Facebook post. "Low blood sugar makes it difficult to think or act," she added.
To Rebecca's surprise, when she was making the payment for her food, she saw someone running toward her car with an ice cream in hand.
Read: You wouldn't believe what a stranger did after hearing debt-ridden girl's call to her mother.
It was the same Burger King employee Tina.
Tina, who works at Burger King in Amarillo, Texas, knew all too well what may happen to a diabetic if the blood sugar drops low as she happened to have a husband who was also diabetic. Tina knew how important it was that Rebecca gets food immediately.
"She squeezed between the front of my car and the building just to bring me a small serving of ice cream," Rebecca told local news network Fox 5. "Hardy later explained that her husband was also diabetic and she could tell that I needed help," Rebecca explained.
"I actually couldn't believe that she was coming to the car," Rebecca revealed in another interview with Refinery29. "I had stopped pretty close to the building and it was difficult for Tina to get to the driver's window. She almost had to crawl over the hood of my car."
For the uninformed, hypoglycemia strikes anytime during diabetes treatment, and though symptoms may vary from person to person, some common indications of the condition include dizziness, sweating, chills, confusion, including delirium, impatience, hunger, and nausea.
Thanks to Hardy, Rebecca was able to normalize her blood sugar levels and gained consciousness immediately.
But that wasn't all—Rebecca wrote in her Facebook post that Tina even told her to park across the driveway so that she could keep an eye on her as she ate her food.
"After eating I waited for a break in business so that I could return to Tina's window," Rebecca wrote. "I then took this picture and spoke with Tina's supervisor, telling him what she did for me."
---
@BurgerKing THANK YOU to Tina Hardy in Amarillo Texas for assisting a diabetic woman in need. Ms.Hardy is obviously a fantastic person, and no doubt a fantastic employee. If this had been my diabetic wife (since 8yrs old), I would be sending Tina one heck of a Christmas present.

— david kar (@davidkar1) 12 December 2017
---
Before exiting the drive-in, Rebecca clicked a photo of Tina and shared it on her Facebook page as a way to thank her, and within no time, social media users began lapping up the incredible story and within a couple of days, her post amassed up more than 573k reactions with 240k shares and 53k comments.
"I think the fact that it has [gone viral] is because apparently, people are not nice to each other anymore," Rebecca told TODAY Food, revealing further that she and Tina have been texting each other since the incident.
---
Sweet @BurgerKing employee being praised for helping customer just shared this photo with me. https://t.co/qkSfMFrG7W pic.twitter.com/LbL9PRCgWj

— Katie Muse (@KatieMuseFOX5) 13 December 2017
---
However, Rebecca never forgot Tina's act of kindness. In fact, to return the favor, she also set up a fundraiser to help Tina get a car to facilitate her transportation needs.
"Amarillo, Texas is pretty spread out and I don't know how she can function without a vehicle," Rebecca said. "I do think she should be recognized and rewarded," she added further.
---
@BurgerKing Tina Hardy deserves an award for helping diabetic customer Rebecca Boening. https://t.co/20nsQUKTXM

— Heidi Marshall (@sw1ssmystery) 10 December 2017
We think so too.
If you have any views or stories that you would like to share with us, drop us an email at writetous@meawwworld.com