Back in February, it emerged that the US Army was planning to spend $300 million in bonuses and advertising in a bid to attract an additional 6,000 soldiers to fill out its ranks. Rising global tensions saw legislation approved by both Congress and Barack Obama meant that the number of required recruits went up from 62,500 to 68,500; the largest
in-year increase in the history of the all-volunteer force that dates to 1973.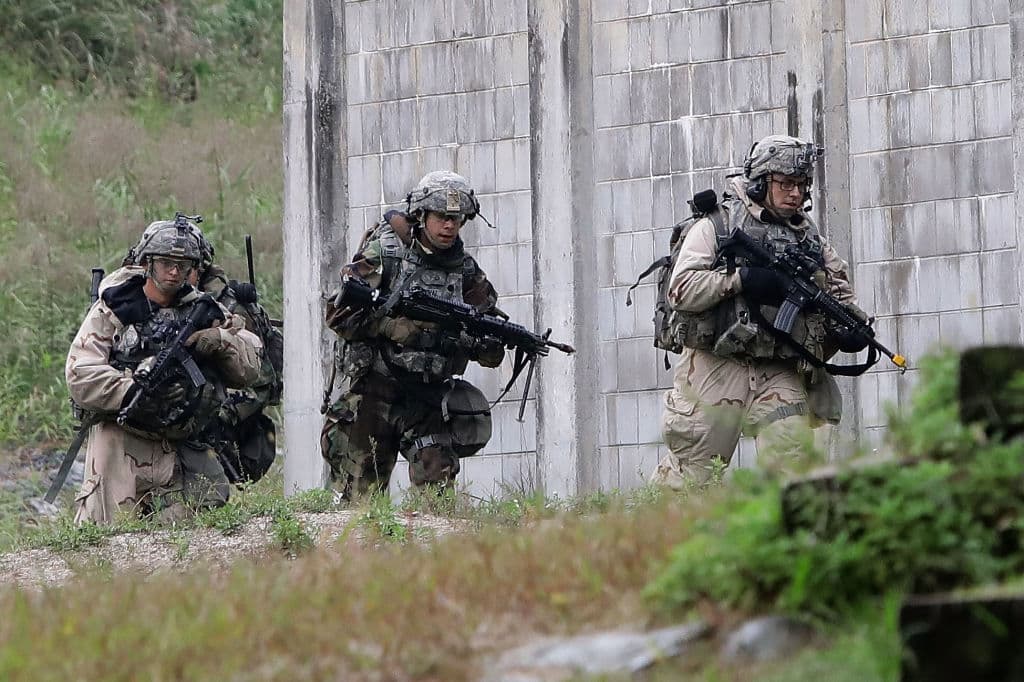 At the time, Maj. Gen. Jeffrey Snow, who leads Army Recruiting Command, had assured those concerned that standards would not be lowered to recruit sub-par soldiers. However, to meet this goal, the Army had to accept those applicants who fared poorly on aptitude tests, increased the number of waivers granted to those with a history of marijuana use, and offered hundreds of millions in bonuses.
The revised recruitment goal for this year meant that the Army had to recruit 80,000 new soldiers by September 2018. Now, news has emerged from Washington that the Army has relaxed its standards so that people with a history of 'self-mutilation,' bipolar disorder, depression, and drug and alcohol abuse can now seek waivers to join.
Furthermore, it soon became evident that the Army signed off on the policy as far back as August, but never announced it. The army had issued a blanket ban on waivers for the aforementioned individuals in 2009 following a string of suicides amongst the troops.
Explaining the decision to renege on the previous ban, Lt. Col. Randy Taylor, an Army spokesman, told USA Today that expanding the waivers on those with mental health issues is now possible because of advancements in technology that mean the Army has more medical information about each potential recruit.
The controversial decision drew mixed reactions from various quarters. Dr. Joel Dvoskin, a clinical psychologist and assistant professor in the University of Arizona's Department of Psychiatry was of the belief that the decision was a step in the right direction.
He told Fox News: "The label of mental illness is meaningless. There are a ton of people who have a history of something – some kind of emotional trouble – and they are fine. There is no reason in the world they couldn't serve in the military." He even added to suggest that mental illness might make these future soldiers 'tougher and better.'
Unsurprisingly, the decision drew quite a bit of flak. Craig Bryan, executive director of the National Center for Veterans Studies at the University of Utah, was quoted telling Fox News that he was shocked and that the decision contradicted everything they had been working towards the past 10 to 15 years.