Your weekly horoscope is here: Here's what the stars have to say
This week will make you reach out for your wallet and empty it. Between September 11 and 17, you will be motivated to indulge in all kinds of luxuries and being practical will be the last thing on your mind. The next few days will also snap you out of your hazy, wonderful dream and force you to take a long, hard look at relationships and whether they're worth it. Here's what else is in store for you:
Aries
Reality will sink in hard for you, dear Aries but don't worry, the stars will be kind to you. You will be forced to relook at relationships, friendships and business partnerships you eagerly signed on. You will put the brakes on things that speeded up in the past week and this will help you make a better assessment of where you are. If a relationship hasn't been working for you, try talking about your issues this week as you will be diplomatic with your words. Towards the middle of the week, you will revisit your diet and focus on one aspect of wellness. A few days later, romance will take hold of your life again and you may play out your sexual fantasies. Everything looks exciting, Aries!
Taurus
It's all about intimacy and some humility this week, Taurus. Your mind will veer towards the comfort and stability that family and friends bring. For this reason, you might gather them under one roof and throw a casual dinner party. In your relationships, you will want to communicate better with your beloved. You might have been oblivious to how they feel so it's better to reach in, find the word sorry and say it to the one you love. On the work front, it's time to up the game a bit because all eyes will be on you the next few days.
Gemini
If love and romance haven't been working out in your favour then things look up this week. Venus, the planet of love joins Saturn in your third house of love and the result? You will be motivated to take your relationship to the next level and we're talking about making your feelings known or moving in together or even putting a ring on it to solidify your relationship. This loved up phase will begin on Tuesday so it's essential you make your feelings known. Singles could go on interesting dates or find a number of them on dating apps. While your mind is filled with romantic thoughts, don't ignore the ones closest to you. Someone close to you might feel neglected but depend on earthy Saturn to help you make a clear distinction between neediness and genuine need for help.
Cancer
As you enter this week, long-term savings and finances take hold of your life. Venus, the planet of love also stands for profits and the planet's combination with Saturn will make you take a long, hard look at your expenditure and investments. You might just want to double up the money you have and if you feel so, fix a meeting with a financial advisor. At work, put in that hard work so it may result in better profits. You might be pulled into office gossip this week but don't let out secrets- it could be used against you and a friendship could be in jeopardy. On Sunday, you could have an unexpected work meeting so keep your ideas ready, your plans well-charted and charm your business partners with what you bring to the table.
Leo
While Venus spends the week in Leo, your love life will be amplified. There seems to be quite a lot going on in terms of love. First, you will be excited to dial up the spontaneity level in your relationship and later, Saturn will bring about some stability as well. It's up to you to navigate through these two contradictory forces. In any case, your week with a romantic partner never seemed brighter. Towards the weekend, however, you will be in th mood for fun instead of romance. Uranus enters your ninth house and changes the status quo. An unexpected event is waiting to happen and you may seek you friends out for a Sunday brunch.
Virgo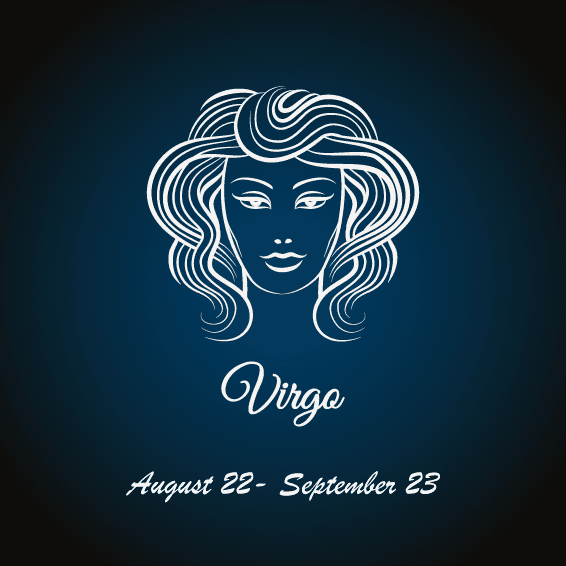 Exercise patience, dear Virgo. You love to pay attention to the smallest of things and details are very important to you but the world doesn't function that way. People at work might be getting on your nerves. Your best bet is to let it go and display compassion and kindness not just to others but to yourself as well. You work yourself up by doing too much, thinking too much and finding yourself frustrated in the end. Towards the weekend, however, your frustrations will die as Venus and Uranus slip into your house of committed relationships. A weekend sexcation might just take place but make sure you don't spill the contents of your sex life to anyone.
Libra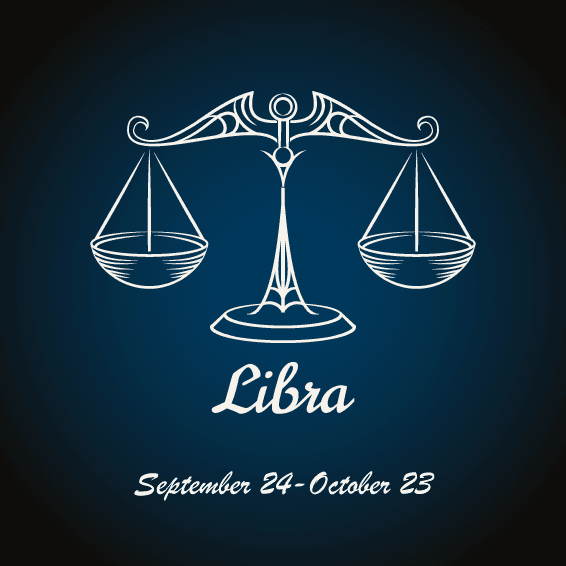 You will still be healing from past emotional blockages and this week, you will seek the help of your friends, family and experts in the field. Dear Librans, it's been difficult these past couple of months but be true to your emotions and let the healing process begin. The good news is that Venus will be in your 11th house of community and you might get deeply involved in your immediate circle of confidantes and in the process, you might meet some new people too. Towards the weekend though, you will stop being vulnerable and find new love. You might develop feelings for someone you've shared a platonic relationship with and this could be exciting.
Scorpio
With Venus in your 10th house this week, your career looks good. People might take notice of you or a mentor at work could start coaching you. If you've just got a job then be humble and do what it needs to climb the corporate ladder. You will be mingling with influential people in your field but play it to your strength. Uranus joins Venus during the weekend and this will make you live with who you are. You have such a diverse group of friends Scorpio so why not get them all together and throw a party? Some romance is waiting to happen.
Sagittarius
You will take a break from everything that's currently happening in your life and you're ready to step into the unknown. You're making big plans at the moment and this may include traveling, higher studies, better job, better money etc. All fire signs are a bit impulsive but you are more inclined to it. Thankfully, Saturn's presence will make you slow down the pace just a bit before you jump headlong into some of these dream projects. Take some time, lay out a plan and think about the rewards before you embark on anything new. Towards the weekend, Venus teams up with Uranus and you will be forced to let go of things that constrain you. But remember dear Sagis that some of these constraints help us stay grounded. Be clear when about where you see yourself before you change everything about you.
Capricorn
You might just want to break out of your routine and do something else and guess what? The planets have aligned themselves in such a way that you have their cosmic blessing. Earth signs are the most practical of all the signs in the zodiac and this week, they're making you question things just a bit. But even as you do that, Saturn enters the scene and fills up your time with real life projects and matters that are important. Those dreams of yours might just take a backseat as you scramble to meet tasks and deadlines.
Aquarius
As Venus passes through your eighth house of committed relationships, find a way to connect to those who are already in your periphery. The good news is that you will be forming closer relationships with people and we don't mean just in the love sector. Someone from work could become a really close friend and Aquarians can't have enough friends in their life. In terms of love, you might just find a spark with a tinder date or a person you're already in a relationship with. You're going to be charming all week so be a bit more like Leo and become the centre of attention.
Pisces
Being grounded is not your forte but this week forces you to be practical. Expect to be making calls, setting up meetings, taking stock of things and busying yourself in everyday affairs. This, needless to say, will help you get through the week. You will find yourself in a leadership post or some light will shine upon your career sector. You don't really like being in the spotlight but you will shine this week. With all this happening in your work sector, your loved one may feel neglected and it could be difficult for you to see it this way. But try to find a way to soothe things over. You may need to get creative here. After all this, you will be craving for some alone time during the weekend. Reconnect with nature and rejuvinate yourself.