Smokers who are on the pill have less chances of getting ovarian cancer, says study
Researchers found oral contraceptives lower risk of ovarian cancer by 66% in smokers but contraceptives are known to cause risk of breast cancer
Birth control pills greatly reduce the risk of developing ovarian cancer in smokers, according to a new study. The long-term use of oral contraceptives was associated with a 40 percent reduced risk of developing ovarian cancer overall, and a 66 percent reduced risk in smokers, researchers from the US National Cancer Institute found.   
Ovarian cancer can start in the ovary's germ, stromal, or epithelial cells. Germ cells are the cells that become eggs. Stromal cells make up the substance of the ovary. Epithelial cells are the outer layer of the ovary, says Healthline.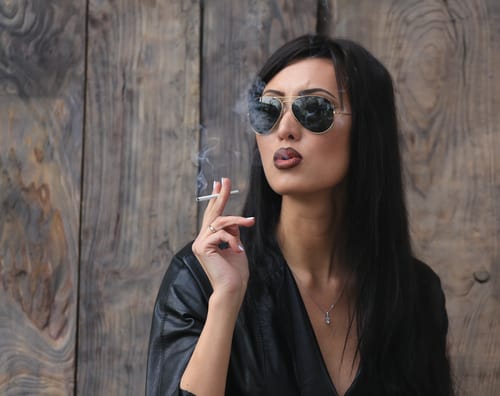 The American Cancer Society estimates that about 22,240 women will receive a new diagnosis of ovarian cancer in the United States in 2018 and about 14,070 women will die from ovarian cancer. About half of all cases occur in women over the age of 63.

According to American Cancer Society, smoking doesn't increase the risk of ovarian cancer overall, but a study published in the International Journal of Cancer has linked the habit to a 77 percent increased risk of mucinous epithelial ovarian cancer. Since the birth control pill significantly reduced the risk of ovarian cancer across all lifestyle habits, researchers believe the contraceptive could be prescribed as medication to reduce cancer risk!
Risk reductions for ovarian cancer consistently strengthened with duration of oral contraceptive use across most lifestyle characteristics evaluated, researchers wrote. The study, published in JAMA Oncology, analyzed data collected from the NIH-AARP and Health Study which tracked more than 100,000 women using birth control pills from 1995 to 2011.
Researchers found that women who used birth control pills for at least 10 years had a 40 percent reduced risk of developing ovarian cancer. In former smokers, birth control pills reduced the risk by 30 percent, and in current smokers, by 66 percent. 
The study also found long-term use of birth control pills reduced the risk of endometrial cancer — a type of cancer that begins in the uterus — by 34 percent, with strongest risk reductions among current smokers.   
Oral contraceptives have been consistently linked to a lower risk of ovarian cancer — which more than 200,000 women are diagnosed with each year. A 1992 study published in Obstetrics and Gynecology found the risk of developing the disease decreased by 10 to 12 percent after one year of use and by approximately 50 percent after five years.
Women who are obese, have menopause, had their first pregnancy after 35 or never carried a pregnancy to term, have a higher risk of developing ovarian cancer. However, long-term use of the pill appeared to have no effect on a woman's odds for either breast or colon cancer.
The pill being a better option is debatable
Researchers analysed health records of 1.8 million women, ages 15 to 49, in Denmark where a national health care system allows linking up large databases of prescription histories, cancer diagnoses and other information.
Results were published on The New England Journal of Medicine. Novo Nordisk Foundation funded the research, but played no role in designing the study. The foundation has ties to the Danish pharmaceutical company Novo Nordisk, which primarily makes diabetes drugs and does not make contraceptives.
Current and recent use of hormonal contraceptives was associated with a 20 percent increased risk of breast cancer. Risk increased with longer use, from a 9 percent increase in risk with less than a year of contraceptive use to a 38 percent increase after more than 10 years of use.
According to a Swedish study published in the journal Fertility and Sterility, taking oral contraceptives can have a significant negative impact on a woman's quality of life.
To measure the impact, the researchers looked at 340 healthy women between the ages of 18 and 35 over the course of three months. 
Some were given placebo pills to take over that period, while others were given oral contraceptives containing ethinylestradiol and levonorgestrel (the most common kind).
The women were randomly assigned to their type of pill, and neither the women nor the researchers knew which type of pill participants were taking.
Moreover, it was also found that the women who were taking the hormonal contraceptive reported reduced well-being — including worse moods, less self-control, and lower energy levels. Contgraceptives have also been associated with causing embolism and blod clots in women.
Maybe quitting smoking altogether and keeping up a healthy lifestyle is the answer.
If you have any views or stories that you would like to share with us, drop us an email at writetous@meawwworld.com