Here's why some people like spicy food, while others can't handle it
Here's why some people easily consume spicy food but others go red at first bite.
Some of us like spicy food a lot. We love the taste and the burning sensation that it creates. We love how it adds an explosive element to the food and makes the taste so much better. But there are others too, who just can't handle spice. They go red at the first bite and tears start falling down their cheek if they persist with the food. So, why does it happen?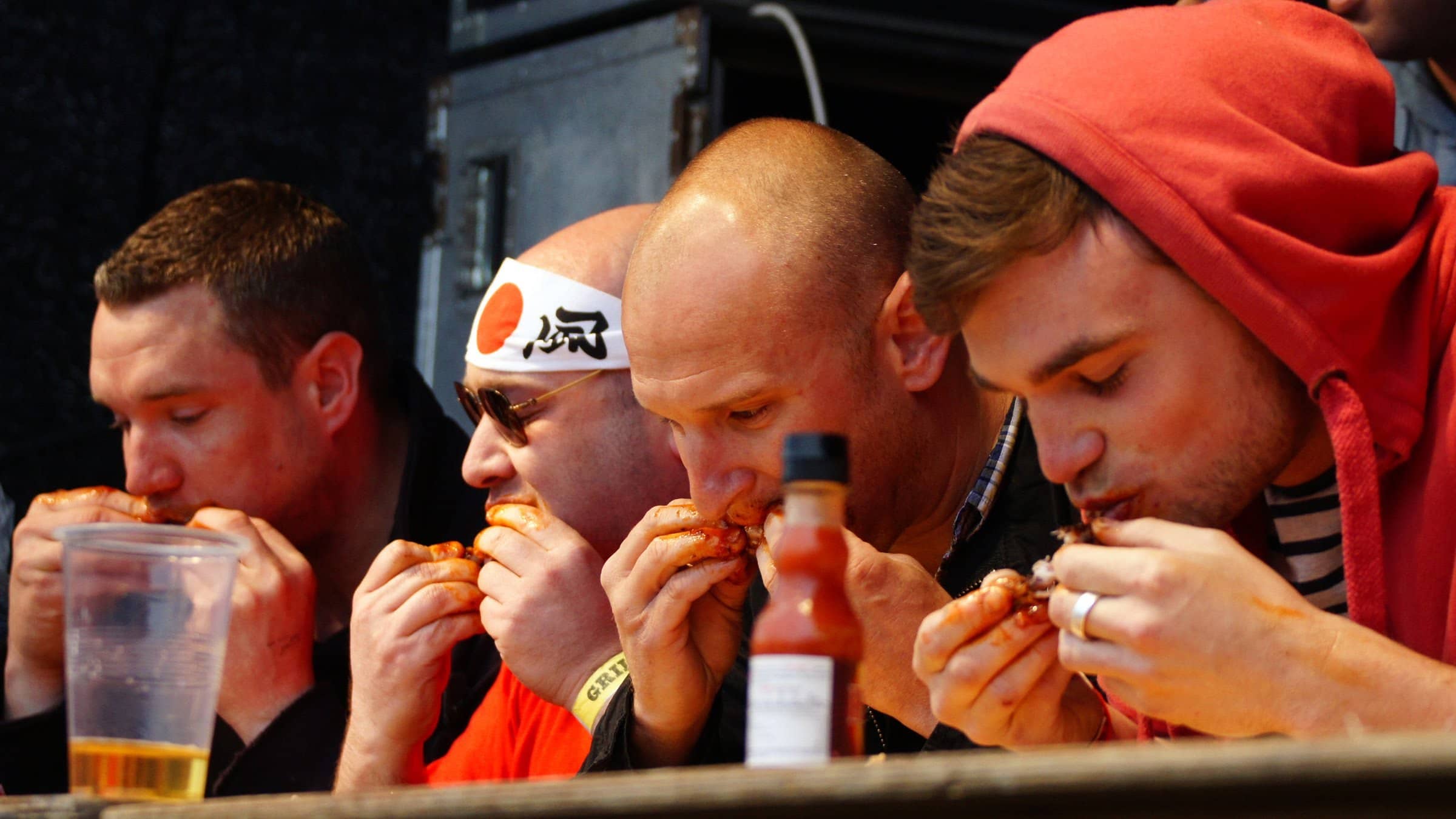 First of all, what creates the burning sensation in our mouths when we eat spicy food? Capsaicin is the chemical compound, present in spicy foods, which is to be blamed for the burning sensation. It binds to the VR1 receptors in our mouths to create the burning sensation.
Interestingly, the real purpose of VR1 receptors is not to detect spice but to detect changes in heat, in our mouths. So, the burning sensation which makes spicy food feel 'hot', is actually a signal that our mouths may be burning and to avoid that food. The cool sensation of spearmint is also caused by the same receptors.
This sensation is actually a wrong signal, i.e. it does not truly indicate the presence of spicy food but actually a change in heat levels. Some researchers, therefore, believe that the sensation of 'hot' may just be in our heads as the signals are actually wrong.
Further, capsaicin is believed to deplete a neurotransmitter called substance P, which sends pain signals to the brains. This means that a lot of people slowly grow used to eating spicy food as their neurotransmitters get lowered in number.
It has been observed that not everyone is born with a taste of spicy food even in countries like India and Mexico (where spicy food is the norm) and people gradually acquire a taste for it. But there does seem to be some genetic factors involved.
People born with lower neurotransmitters (substance P) are, therefore, more tolerant towards spicy food as compared to those who are born with a high number. The sensitivity towards the heat levels is more for those who have more neurotransmitters firing and they feel the heat to a larger degree.
It is also believed that there are certain personality traits which incline some people towards eating spicy food as compared to those who don't. 'Thrill-seekers', people who like the rush of the moment, who love the adrenaline flow in their bodies etc. are more inclined to eating spicy food than non-adventure-seeking people.
Further, it has also been observed that our tongues can be trained to adapt towards spicy food. There are a number of ways in which people steadily start consuming spicier food, with increasing degrees, and slowly build their tolerance levels to it. 
Whatever may be your tolerance levels, there are certain benefits of spicy food which one needs to know to maybe adopt a spicier food habit. Spicy food, for example, is filled with anti-oxidants, it helps relieve sinuses and it is very helpful in burning fat.
Spicy food is also helpful in reducing the probability of men getting prostate cancer by up to 13%. Capsaicin is believed to attack the prostate cancer cells actively, helping men avoid prostate cancer to a large degree.
You may, therefore, like or dislike spicy food but it is your neurotransmitters which are responsible for the heat detection. Nothing to worry about though, as you can always train yourself to go either way. And if you still like spicy food but can't eat it, keep a can of milk nearby and go for it. Cheers!
If you have any views or stories that you would like to share with us, drop us an email at writetous@meawwworld.com