Tom Cruise has an opinion about Katie Holmes and Jamie Foxx's relationship, and you'll want to hear it
Katie Holmes and Jamie Foxx recently made their relationship public and the world went crazy. The news of the two celebrities dating hit the media when they were photographed holding hands in a recording studio in 2013 but Katie and Jamie brushed off the news by stating that they were just very good friends. The couple was also seen together on various occasions but did not care enough to talk on the subject.
ALSO READ This power couple have finally revealed their love, despite denying it for nearly four years!
However, a few days back Jamie and Katie decided to finally reveal their relationship by not holding back on the PDA as they took a walk on a beach in Malibu, California. While everyone seemed to be excited about the two actors gettings together, someone close to two didn't seem that happy. Tom Cruise, who was married to Katie for six years felt betrayed after hearing the news about his ex-wife and his friend dating. 
Jamie and Tom were good friends once upon a time and Tom even recruited Jamie to star with him in Collateral. The two shared a unique bond but things quickly took a turn once Jamie started seeing Katie. It so happens that Tom was aware of their relationship from the beginning and it was something that he did not approve of. The actor felt that Jamie had broken the bro code by dating Katie, just a year after the two had separated. 
A source close to the celebrities told Hollywood Life that Tom did not say anything at first despite hearing the news from others. He said, "Tom has known about Katie and Jamie's secret relationship since the beginning and it has always bothered him that they were hooking up. While Katie and Jamie did their best to keep things a secret, Tom is too well-connected and found out about them shortly after their romance began."
The source also added saying that Tom could not believe that the two, who were once close to him, would be the ones to break his trust. He said, "Tom is shocked and upset that Katie is dating a costar he once considered a close friend. He feels betrayed by both of them." Some people believe that out of respect for Tom, Jamie and Katie did not make their relationship public.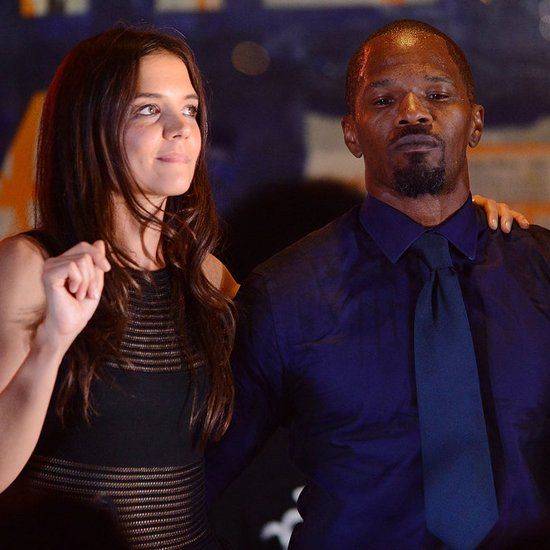 Looking at the recent pictures of the two there is no doubt that they are not letting any negative comments or backlash affect their relationship. Jamie and Katie seem more than happy with each other and are definitely ready to declare their love to the world.
If you have any views or stories that you would like to share with us then drop us a mail at writetous@meawwworld.com