Here's what the cast of "How the Grinch Stole Christmas" looks like today
The movie was based on Dr. Seuss' book How the Grinch Stole Christmas and featured a range of stars. You will be shocked to see what they look like today.
Dr. Seuss' famous book The Grinch Who Stole Christmas was turned into an American Christmas comedy which was directed by Ron Howard. The film was released in the year 2000 by Universal Studios. It became the first Dr. Seuss book to be turned into a film. 
The film by Ron Howard had many more additions to the original children's book like giving some characters a backstory to increase the length of the film. The cast was very different back when they shot the film and you will be shocked to see them now. This is what the cast of How The Grinch Stole Christmas looks like now:
#10 T.J. Thyne as Stu Lou Who
T.J. Thyne is an American actor best known for his role on Bones as Dr. Jack Hodgins. He has also been seen in films such as Walker, Texas Ranger, What Women Want, and many more.
Fact: Suss Cousins, an LA-based sweater designer along with two more knitters produced over two hundred and fifty pieces of knitwear for the movie in a short span of four months. 
#9 Jeremy Howard as Drew Lou Who
Jeremy Howard is an American actor who has appeared in several films such as The Haunted Mansion, Soccer Dog: European Cup, Sydney White, Breaking Bad, and many more. He is currently cameoing in TV series such as K.C. Undercover, American Housewife, and Superstore.  
Fact: Jeremy shaved off his eyebrows during the production to help cut his make-up time in half. 
#8 Rachel Winfree as Rose
Rachel Winfree is an American actress born in Houston and raised in Austin, Texas. She has been seen in Donnie Darko, Saving Shiloh, Evan Almighty, Old School. She is set to appear in upcoming TV series such as The Haves, the Have Nots, Teachers. 
Fact: When the Grinch first arrives in Whoville where he looks through a window and sees some Whos dropping keys in a bowl. This is actually a swinger party tradition, a subtle adult theme that somehow made its way to the movie. 
#7 Mindy Sterling as Clarnella
Mindy Lee Sterling is well-known for her prominent roles which are Frau Farbissina in the Austin Powers series of comedy films, Principal Susan Skidmore on the Disney Channel series A.N.T. She is currently acting in the TV movie, Wrapped Up in Christmas. 
Fact: The movie gave a backstory for the Grinch to actually explain why he disliked Christmas in order to make him a more likable character. 
#6 Clint Howard as Whobris
Clint Howard is an American actor and is also the younger brother of director and actor Ron Howard. He has appeared in films such as Goldmember, How to Eat Fried WOrms, Halloween, and many more. 
Fact: Director Ron Howard's family had some cameos in various shots through the entire film. His father, Rance Howard, was the Elderly Timekeeper Who. His daughter, Bryce Dallas Howard, showed up as a young red-headed Who. His wife, Cheryl Howard, also makes a cameo, as does his brother, Clint Howard, who played the Mayor's assistant, Whobris.
#5 Molly Shannon as Betty Lou Who
She is an American actress who was a cast member on the popular show, Saturday Night Live, from 1995 to 2001. Molly has also been in Wet Hot Amerian Summer, Good Boy!, Scary Movie 4 and 5, Hotel Transylvania, amongst many others. 
Fact: While filming, more than a thousand hours were spent in applying make-up on the actors. 
#4 Bill Irwin as Lou Lou Who
Bill Irwin is an American actor, clown, and comedian. He is known for his contribution to the renaissance of American circus during the 1970s. He has appeared in films such as Lady in the Water, Getting Married, Sesame Street, Lights Out, CSI: Crime Scene Investigation, South of Hell and many many more. He has even been in the TV series, Legion, with Season 2 coming out in 2018. 
Fact: Cindy Lou Who and all the other kids in Whoville did not have the same nose as the adults because children will eventually "grow into" their noses. 
#3 Christine Baranski as Martha May Whovier
She is an American stage actress, singer, and producer. She won Tony Awards for her work in the original Broadway Productions of The Real Thing in 1984 and Rumors in 1989. She has been seen in Welcome to New York, Mamma Mia, Into the Woods, The Good Fight. 
Fact: Despite the fact that all their characters were in the same class as kids, Jim Carrey is significantly younger than his classmates while Christine is about ten years older. 
#2 Taylor Momsen as Cindy Lou Who
Taylor Michelle Momsen is an American songwriter, singer, former actress, and model. She is well known for being the lead singer of her band, The Pretty Reckless. She has also appeared in Spy Kids 2: Island of Lost Dreams, Hansel & Gretel, Underdog. She is also well-known for her character of Jenny Humphrey in Gossip Girl. 
Fact: In the final scene Cindy Lou (Taylor) gives Max (the dog) a plate of green eggs and ham which is a subtle reference to another brilliant Dr. Seuss' book. 
#1 Jim Carrey as the Grinch
Jim Eugene Carrey is a Canadian-American actor with multiple talents, he is a comedian, impressionist, screenwriter, and producer. He has appeared in many big Hollywood movies such as Bruce Almighty, A series of Unfortunate Events, Fun with Dick and Jane, Yes Man, Horton Hears a Who, Dumber and Dumber Two. He is even set to appear in a new an upcoming TV series this 2018, Kidding. 
Fact: Jim Carrey's Grinch suit was totally covered up in Yak hair which was dyed green and then sewn on to a spandex suit. 
Have a happy Christmas!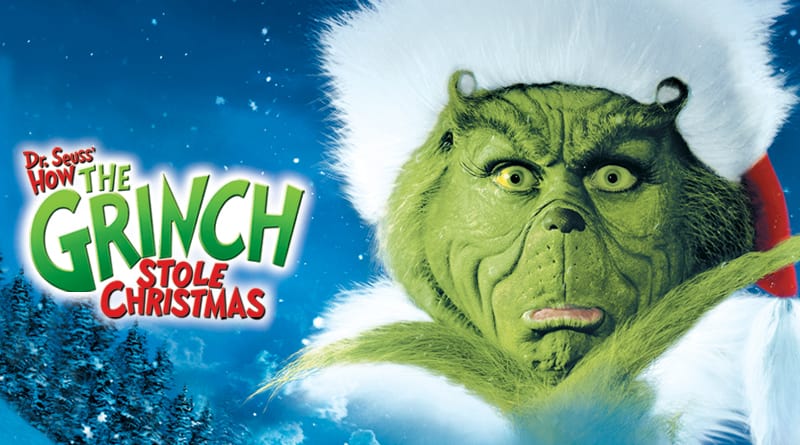 If you have any views or stories that you would like to share with us, drop us an email at writetous@meawwworld.com