Sally Anne Jones, 48, was killed in a US drone strike near the Syria-Iraq border, Whitehall has confirmed. Jones was trying to flee Raqqa, ISIS's de facto capital, when a US Airforce Predator strike shot her down, according to The Sun. Jones's death took place in June but the UK government kept silent in fear that her 12-year-old son, Jojo, may have also died. So far, it's not known if he survived the attack.
The Sun, which first reported news of her death, quoted a Whitehall source as saying, "The Americans zapped her trying to get away from Raqqa. Quite frankly, it's good riddance."
Jones was on Pentagon's hit list and at one point, she was Britain's most wanted female terrorist. She flew to Syria in 2013 and was responsible for recruiting UK girls and women to the terror outfit. Major General Chip Chapman, the former MoD head of counter-terrorism, told Daily Mail that Jones's death is significant given her role in the ISIS. But what exactly did she do and why is she called the White Widow? Here are 10 things you need to know about the Kent native.
1. She was a punk rocker in the 90s
Originally from Chatham, Kent, Jones wielded an electric guitar in hand and was the lead guitarist of an all-girl band called Krunch. However, she put her music career on hold after she got pregnant with her then-boyfriend Jonathan Wilkinson. Her eldest son, also named Jonathan, is 22 years old and a father. Ten years later, she birthed her second son, JoJo, from another relationship and was on benefits. According to Daily Mail, her chaotic life led her to a dating site where she met a yound British Pakistani hacker called Junaid Hussain. She fled to Syria with Hussain and her younger son in 2013.
2. She was the UK recruiter for ISIS
During her time in ISIS, Jones married Hussain and changed her name to Shakina Hussain; she recruited girls from the UK for the terrorist organization. She used her 20 different Twitter handles to spread propaganda and offer simple, practical tips on how to travel to Syria. Two of her most committed recruits were Manchester's terror twins, Salma and Zahra Halane. She also encouraged women to carry out attacks in Britain and gave advice on how to make homemade bombs.
3. She was linked to a plot to blow up the Queen
According to the Counter Extremist Project, Jones was the leader of the secret "Anwar al-Awlaki" battalion's female wing. She was responsible for training European women in weapons and tactics. Jones and her husband were nicknamed Mr. and Mrs. Terror in the terrorist organization. She is believed to be involved in masterminding several terror plots. According to Daily Mail, the couple was involved in plotting terror attacks in three continents. They were also linked to a plan to blow up the Queen and Prince Philip during VJ celebrations in 2015.
4. She issued a threat as recently as May 2016
Last year, Jones used her Twitter handle and asked women to carry out attacks in London, Glasgow, and Wales during Ramadan. That month, she also tweeted, saying, "To be honest I wouldn't go into Central London through June. Or even July. Well, to be honest, I wouldn't go there at all, especially by Tube."
5. Jones leaked the address of the Navy SEAL who shot Osama Bin Laden
Jones leaked the address of veteran Rob O'Neill who claimed to have shot Osama Bin Laden three times in the forehead in May 2011. Jones, who also went by the name Umm Hussain Britaniya on Twitter, said she tweeted the former Navy SEAL's address so that her "brothers in America and Al Quaeda (sic) in the US" can kill the "no.1 target." However, O'Neill is still alive.
6. Her 12-year-old son Jojo executed ISIS prisoners
Jones's son Jojo was 9 years old when he fled to Syria with his mom. During his time there, he was trained to be a member of the terror outfit. He is believed to be trained in firearms and martial arts while he was in Raqqa. He appeared in an ISIS-released video which depicted young jihadists shooting their prisoners. Jojo's biological father told Daily Mail on condition of anonymity, "He was brilliant, just a normal boy – always chasing bugs, going down the park. I have had to block it out. It's been hard, we just have to carry on. It's disgusting he's been brainwashed." It's not yet clear if Jojo was used as a human shield when the drone strike was carried out. So far, there's no clarity on his death.
7. She desperately wanted to return to the UK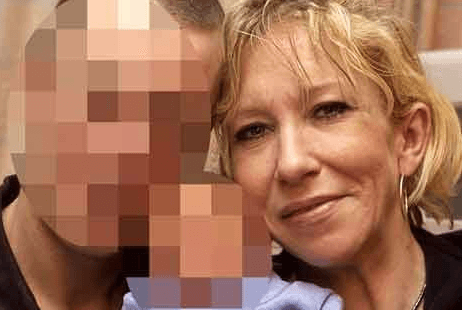 After the death of her husband Hussain in 2015, Jones desperately wanted to return to the UK. In July 2016, several media outlets quoted Aisha, the wife of another ISIS fighter, as saying, "She was crying and wants to get back to Britain but ISIS is preventing her because she is now a military wife. She told me she wished to go to her country." After Hussain's death, Jones received a monthly stipend of £520 and an additional bonus of £200.