The controversial Markles? Meghan's half brother gets physically assaulted by partner on New Year's Eve
Darlene Blount was arrested on January 1st in Oregon after a drunken fight broke out between her and Thomas.
Just when Meghan Markle is starting her life as a royal in Britain, her family in America has stirred controversy. First, her half-sister Samantha took offense to Prince Harry's statements on the Windsors being the family Meghan's never had. A few days later, Meghan's brother lashed out at Harry for his remarks on the Markle family. And now, the future royal's soon to be sister-in-law has been arrested for physically assaulting Meghan's half-brother, Thomas.
Darlene Blount was arrested on January 1 in Oregon after a drunken fight broke out between her and Thomas. According to reports, she was charged with fourth-degree assault and was booked at 4:20 am at the Josephine County Jail.
Just days before Thomas and his partner had a fight on New Year's Eve, he told Daily Mail that he spent a quiet Christmas at home in Grants Pass with Darlene, 37, and their seven-year-old son. However, their relationship hasn't been without its share of violence.
According to In Touch Weekly, Thomas held a gun to Darlene's head in January 2017 after which, his partner pressed charges. He was never arrested as she dropped the charges a month later. The two seemed to have reconciled but no word yet on whether or not this latest alcohol-fuelled fight has estranged them. 
To be sure, the Markle family has been in the news in the months after Harry and Meghan announced their engagement. Many wonder if Meghan will invite many of her family members to her wedding. 
In interviews with the press, members of the Markle family have stated that they don't share a close relationship with Meghan.
Thomas earlier said that he hasn't spoken or met his half-sister since 2011. Nevertheless, he was quick to add that their relationship didn't sour, but that they simply lost touch after she moved to Toronto, Canada, to act in Suits.
"She got to the point where she got busier and busier so it was really hard to nail her down. It's not really that we grew apart, it was she was out there in Toronto doing her job – it was the biggest deal she got on TV so she had no time," he said, according to Daily Mail.
Meghan herself hasn't really revealed much about her family. But the 36-year-old American actress has spoken of her close relationship with her mother, Doria Ragland, a yoga practitioner and a social worker in California. It seems as if Meghan's relationship with the Markle family isn't very close. In fact, she hasn't introduced Harry to her dad yet.
Recent reports suggest that Meghan, a staunch feminist, wants her mom to walk her down the aisle. According to E! News, the future royal would rather be escorted by her mom than her father, who is known to be rather reclusive.
Traditionally, a bride's father gives away his daughter but Meghan and Harry said that their wedding will reflect their personalities. Perhaps we'll get to see this break from tradition when they tie the knot on May 19 at the St. George Chapel in Windsor Castle.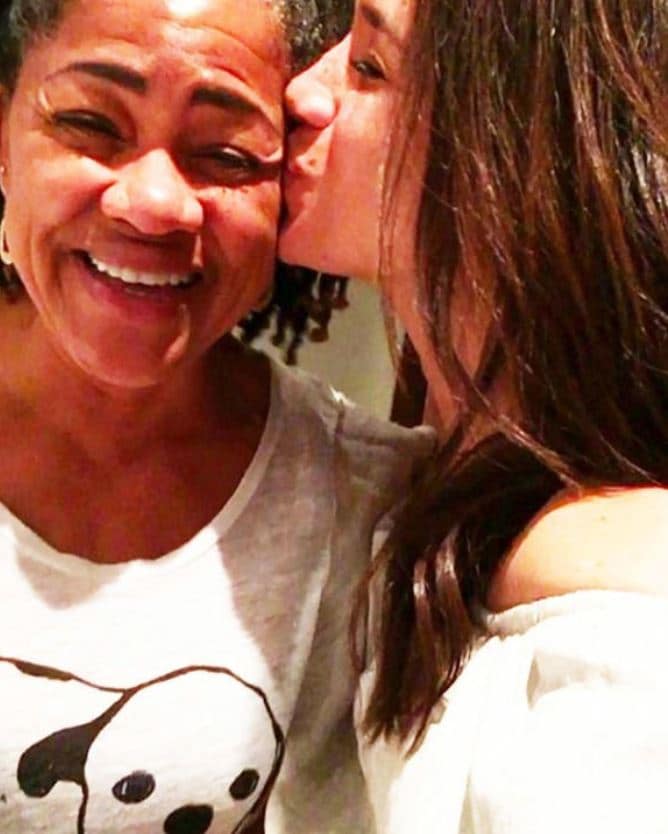 "While they will always be mindful of traditions and the views of their elders, the day of the wedding itself will certainly hold a few unconventional surprises. They want to involve their friends and family in as much as possible throughout the day," a source told US Weekly.
We wonder how the Queen feels about this. After all, she loves traditions which are at the heart of the British royal family. But then, haven't the newest royal couple on the block broken many rules already! 
If you have any views or stories that you would like to share with us, drop us an email at writetous@meawwworld.com