The bizarre connection between these celebrity deaths are jaw-dropping!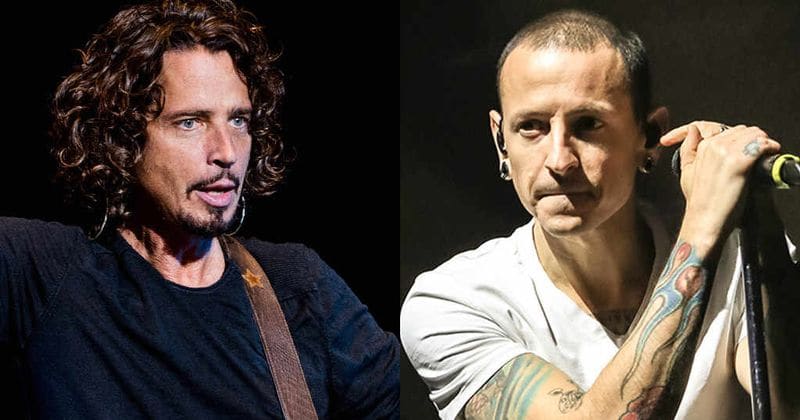 There are many times in life when something inexplicable happens with us, forcing us to believe in coincidences and in the mysterious way life works. Sometimes, this holds true for the way in which some of our favorite celebrities died and the haunting connection between one or more deaths of such celebrities.
There are times when a dark link between celebrity deaths leaves us scratching our heads, making us think whether it was all part of a plan, or making us believe in a higher entity, who took away from us these people to make heaven a better place. 
Here are some things that were mysteriously and mind-bogglingly similar between the deaths of certain celebrities, that keep our minds churning for unanswered questions.  
Chris Cornell and Chester Bennington
Chris and Chester were great friends and often spoke about each other in interviews or even during their public appearances. They both committed suicide at the peak of their respective careers.
After Cornell hanged himself on May 18, 2017, Bennington wrote an emotional open letter to him, saying how much he missed him and loved him, and also wrote, "You have inspired me in many ways you could have never known. Your talent was pure and unrivaled.
"Your voice was joy and pain, anger and forgiveness, love and heartache, all wrapped up into one." On the other hand, Bennington also took his own life by hanging himself on would have been Cornell's 53rd birthday on July 20, 2017.
And thus, the world of music lost two of its biggest rockstars in a span of two months. 
Kurt Cobain and Layne Staley
Kurt Cobain and Layne Staley were rock icons of the 90s, vocalists of the bands Nirvana and Alice In Chains, respectively.
The two were very good friends and bonded over many common interests, one of which happened to be heroin, that eventually lead to both their deaths.
On the same date but eight years apart, April 5, both Cobain and Staley died. Cobain's death was a self-inflicted gunshot and Staley died from a drug cocktail. 
Is Billy Bob Thornton a bearer of bad news?
In a bizarre turn of events, Billy Bob Thornton's name seems to pop up every time one of his co-stars die.
And trust us when we point it out, there have been many. It was first noticed when Bernie Mac passed away that actors who passed away happened to be cast in the same movie as Billy Bob Thornton.
From Heath Ledger to J.T. Walsh, John Ritter, Jim Varney, and Patrick Swayze, these celebrities met with an unfortunate death after working on movies with Thornton.
Morgan Freeman and Shia LeBeouf are the only two people who have 'escaped the curse' so far. 
# The Poltergeist curse
This coincidence is so spooky, it will actually make you believe in horror movies.
The Tobe Hooper original movie and its two sequels had many bizarre happenings on the set and also a few accidents. There were multiple incidents where the cast and crew reported witnessing some odd events happening around the set.
Four main characters of the movie died right after the movies released. While Will Sampson (53) and Julian Beck (60) died a natural death, Heather O'Rourke died of a heart attack and Lou Perryman was murdered by an ax by a total stranger. 
# The Curse of Playboy
A number of Playboy Playmates who graced the covers of the magazine died young and under mysterious circumstances.
30-year-old Paige Young died of a drug overdose, as did 23-year-old Willy Rey and 39-year-old Anna Nicole Smith. Tonya Crews, Carol Willis, and Claudia Jennings died in road accidents while they were all still under 30, as did 34-year-old Jayne Mansfield.
Some other Playmates had very unfortunate ends. 20-year-old Dorothy Stratten was murdered by her husband shortly after winning the title of 'Playmate of the Year' in 1980, and 40-year-old Ellen Louis Maligo was also murdered. 
# Prince and Denise 'Vanity' Matthews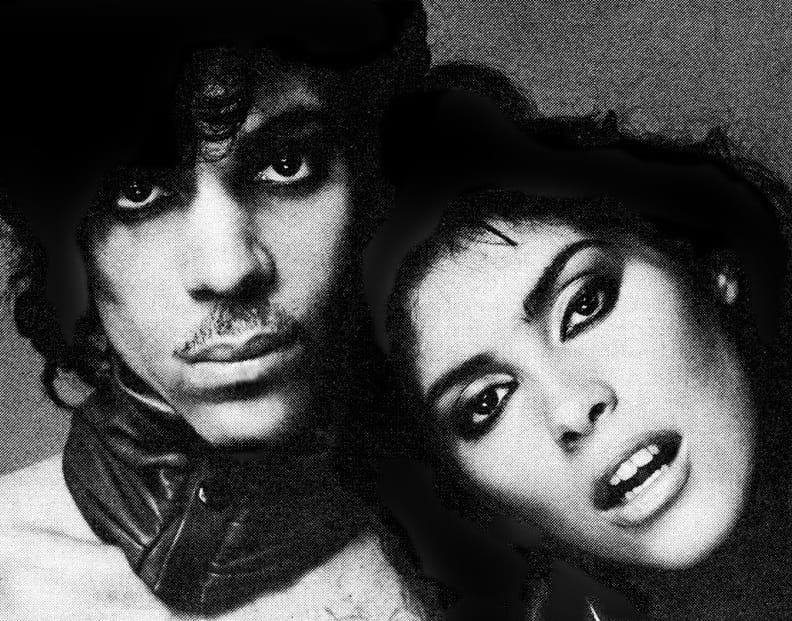 Barely two months after the death of Prince's ex-girlfriend and musical partner and muse due to drug overdose and kidney damage, Denise Matthews, who went by the stage name Vanity, Prince also passed away.
When he heard the news of the death of his ex, he dedicated his performance of Little Red Corvette to her and said, "Her and I used to love each other deeply. … She loved me for the artist I was; I loved her for the artist she was trying to be."
The dark link between their deaths? Both were 57 when they died.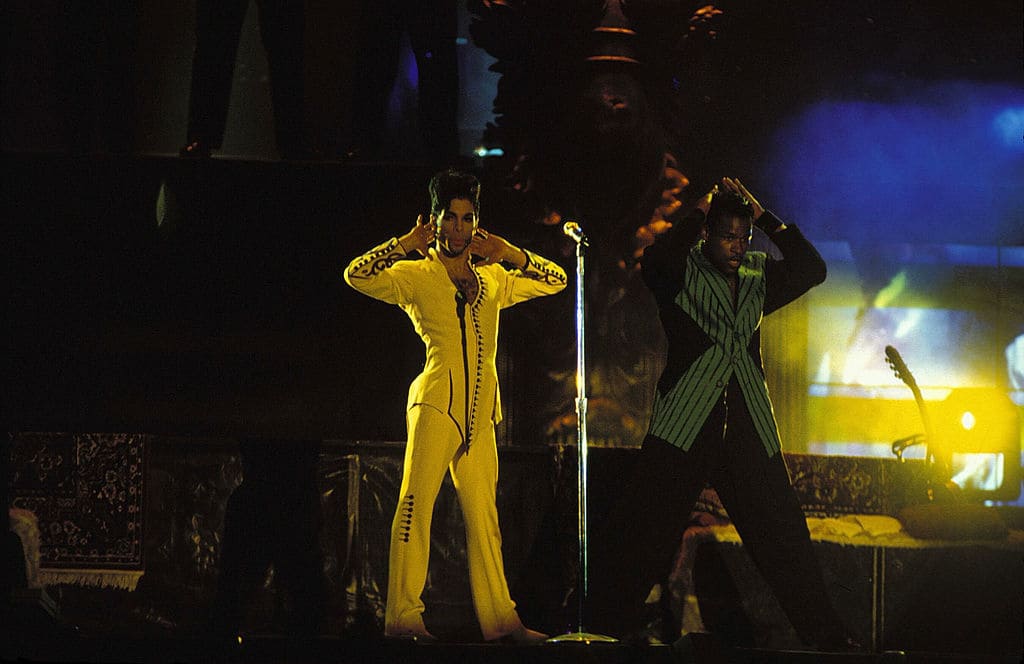 # David Bowie, Alan Rickman, and Dale Griffin of Mott The Hoople
David Bowie, Alan Rickman, and Mott the Hoople drummer Dale Griffin had the strongest and the most bizarre connection of all.
The two connected not just in a cartoon when they were alive, but also in death. In a 2013 episode of The Simpsons, the three amazing actors were made into cartoon characters, where Mott The Hoople's song All The Young Dudes plays in the background, the song was written by David Bowie, and Alan Rickman walks in as Severus Snape (from the Harry Potter series) and says, "love is more powerful than all my magic."
All three died within a week of each other. Bowie died on January 10, 2016. Four days later, Rickman passed away. Three days after that, on January 17, Griffin passed away. 
# Sonny Bono and Michael Kennedy
Pop singer-turned-congressman Bono and Robert Kennedy's son Michael both died from crashing into a tree while skiing. Both their accidents took place just five days apart and both died of head injuries sustained from the crashes.
Neither of them had previously engaged in any sort of drug or alcohol and were very well known skiers. 
# Brittany Murphy and husband Simon Monjack
Brittany and Simon's death sounds like a bizarre coincidence of 'soulmates'. Brittany died after suffering from pneumonia combined with anemia.
Just six months after Brittany's death, her husband, Simon also died of pneumonia combined with anemia in the same house. 
# Bruce Lee and Brandon Lee
The curse of the Lee family came to life when both Bruce Lee and Brandon Lee died under eerie circumstances. Bruce Lee died of a brain aneurysm right after he finished shooting Game of Death, in which his character was at a movie shoot, about to charge at a gang of actors firing bullets at him.
Five years later when the movie released with scenes put together roughly, an actor who is playing the role of an assassin shoots Bruce's character with a real bullet instead of a blank. 
20 years later, Brandon Lee died in the exact same way when he was shot at with a real bullet instead of a fake one while filming The Crow. 
# The 27 club
The 'club' includes a list of musicians who died (mostly by suicide), at the age of 27. It includes artistes Brian Jones, Jimi Hendrix, Amy Winehouse, Kurt Cobain, Janis Joplin, and Jim Morrison.
The deaths of Hendrix, Morrison, and Joplin were particularly weird because they died within 10 months of each other. 
If you have any views or stories that you would like to share with us then drop us an email at writetous@meawwworld.com