Shadow of Tom Cruise hangs dark over Katie Holmes and Jamie Foxx's relationship
Jamie Foxx used to be good friends with Tom Cruise and doesn't it to affect his relationship.
Katie Holmes and Jamie Foxx recently confirmed to the world that they're very much together. Their sweet, romance filled stroll along a beach in Malibu during the labour day weekend captured their love. However, they've not been seen together since then.
Katie and her boyfriend have been spotted in public several times but they've made separate appearances. The Django Unchained star was seen solo at Drake's 31st birthday bash while Katie showed off her new hairdo during an outing with daughter Suri. This makes us wonder why they've decided to stay away even though they're a big part of each others' lives.
According to a source, Katie's daughter Suri absolutely loves Jamie but she's not been seen with him either. One reason for this could be Katie's ex husband, Tom Cruise.
Jamie and the Mission Impossible actor used to be friends back in the 1990s and the early 2000s. In fact, Katie met Jamie for the first time at a football game back with Tom in 2006. She was one part of the Hollywood power couple at the time and they tied the knot shortly after this meeting.
It isn't exactly clear if Jamie and the American Made actor's firendship soured after he announced his relationship with Katie. However, sources said earlier that Tom feels betrayed. Furthermore, Tom's probably feeling raw since the relationship went public just a few months ago. For the past five years since they divorced, Katie's love life was rarely spoken about. In fact, this was part of their divorce settlement.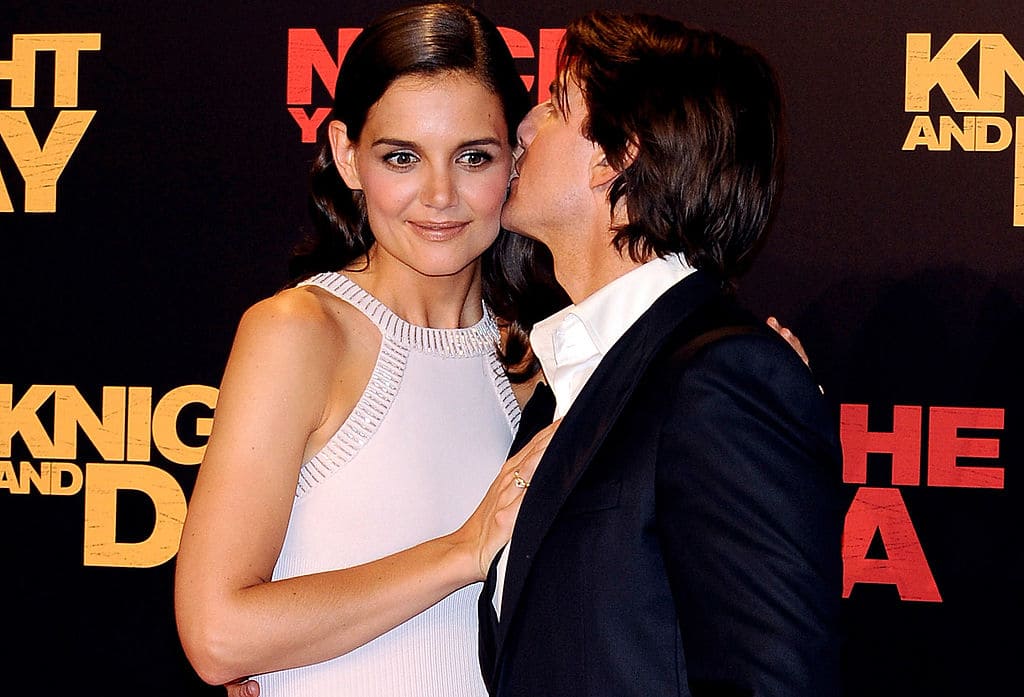 A source told Radar Online, "Katie signed a clause in her quickie divorce settlement that prevents her from embarrassing Tom in various ways, like talking about him or Scientology, or publicly dating another man for five years after the divorce."
However, that five-year period has lapsed and the actress can be public about her relationships, but Jamie wants it to be low-key in order to protect their privacy.
"Jamie is hesitant however because he just wants to protect their privacy, but Katie hopes that will change soon. She has lived a secretive life long enough, she needs to feel free again," a source said, according to Hollywood Life.
Jamie's hesitancy to go public perhaps stems from a good place but it has frustrated Katie. She's reportedly told her new man that they're not in danger anymore of being seen together. "Katie is proud to be with Jamie and wants to feel free to go out to dinner, the theater, Disneyland with Suri or anywhere they want together," the source added.
However, the two have continued to stay private. Perhaps things will change once the awards season starts. We would certainly have one more couple to gush about if they make an apperance on the red carpet. What do you guys think?
If you have any views or stories that you would like to share with us, drop us an email at writetous@meawwworld.com