Selena Gomez shows off huge scar as she takes a dip in the sea off Mexico
Selena Gomez has been honest about her kidney transplant and now the singer is proudly showing off her scars to the world.
Selena Gomez came clean about her health a few months ago in order to connect with her fans and share information about the life-threatening disease that he had been battling with. While an emotional post conveyed her feelings about the same, Selena did not hold back in embracing her scars. 
The singer was recently spotted enjoying a nice day at the beach in Cabo, Mexico with her close pals. Selena looked great enjoying the waves as she paired her swimwear with hooped earrings. However, one thing that caught the attention of many was the scar that showed on Selena's right leg.
Selena has previously spoken about the kidney transplant she had as she was suffering from Lupus. The Wolves singer even showed off a scar on her stomach in an Instagram post while opening up about how she was in need of another surgery after the first one left her with serious health issues. 
This probably explains why she has another scar present on her leg. Selena first spoke about her diagnosis of Lupus in 2015. The singer decided to take a break from her acting and singing career as she wanted time to recover from the disease. 
Due to Lupus, Selena was pushed into taking chemotherapy, which also meant that the singer went through various bodily changes during the same. Unfortunately for her, she became the victim of various body shaming in which people pointed fingers at the way she looked. 
It left Selena more devasted than ever. In an interview with Billboard, Selena said, "I was diagnosed with lupus, and I've been through chemotherapy. That's what my break was really about. I could've had a stroke." She even wanted to hit back at her haters but decided against it. 
"I wanted so badly to say, 'You guys have no idea. I'm in chemotherapy. You're an as*—–.' I locked myself away until I was confident and comfortable again," she said. Despite all the difficulties and hatred she faced during that time, Selena kept her diagnosis a secret because she was trying to cope up with the changes that she suddenly found herself surrounded with. 
"I think it was just very complicated because I didn't understand and then that was something that I did want to keep private until my whole life suddenly wasn't private," she said in an interview with Ellen DeGeneres. Finally, in 2016, Selena decided to open up about her struggles. 
"I waited for the right time to talk about it because I am in a great place, and I'm very healthy. I'm not trying to be loud about it: It was time to use my platform to help," Selena told Billboard. Even though there were many criticisers out there, Selena decided to not pay any attention to them.
"I just have to be patient. It's slowly dissolving the older I get. And I just have to be patient and make great things with quality, from producing to singing to acting. And one by one, I will be able to change the dialogue, and people won't care about everything that's happened to me," Selena told in an interview with GQ. 
She spoke bravely about it in her Instagram post where she shared a picture of herself with her best friend, Francia Raisa, who donated her kidney to Selena, along with a caption that said, "I'm very aware some of my fans had noticed I was laying low for part of the summer and questioning why I wasn't promoting my new music, which I was extremely proud of. So I found out I needed to get a kidney transplant due to my Lupus and was recovering."
"It was what I needed to do for my overall health. I honestly look forward to sharing with you, soon my journey through these past several months as I have always wanted to do with you. Until then I want to publicly thank my family and an incredible team of doctors for everything they have done for me prior to and post-surgery."
She concluded by saying, "And finally, there aren't words to describe how I can possibly thank my beautiful friend Francia Raisa. She gave me the ultimate gift and sacrifice by donating her kidney to me. I am incredibly blessed. I love you so much, sis. Lupus continues to be very misunderstood but progress is being made."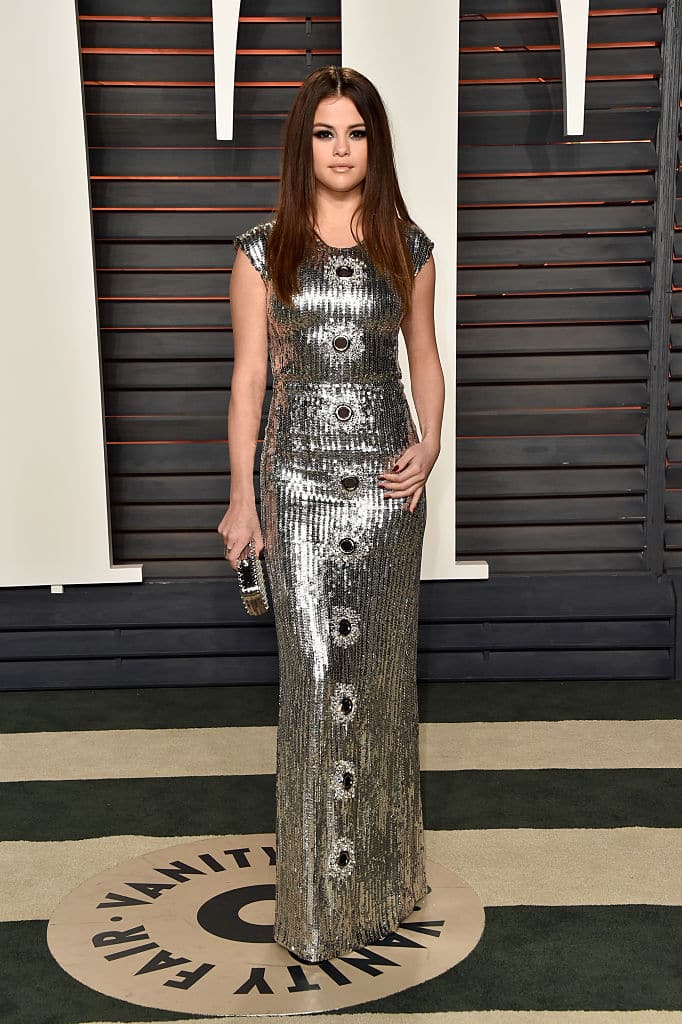 Since the recovery, Selena has been active in her career and personal life. She was recently awarded the Woman of the year award and in her speech, she thanked Francia for always being there for her. The singer is all set to take over the industry yet again. 
If you have any views or stories that you would like to share with us, drop us an email at writetous@meawwworld.com